Free shipping on Bassi framesets within Canada! Use code BASSICAN at checkout
Login
Log in if you have an account
Register
By creating an account with our store, you will be able to move through the checkout process faster, store multiple addresses, view and track your orders in your account, and more.
Create an account
Newsletter March 2022
25 Mar 2022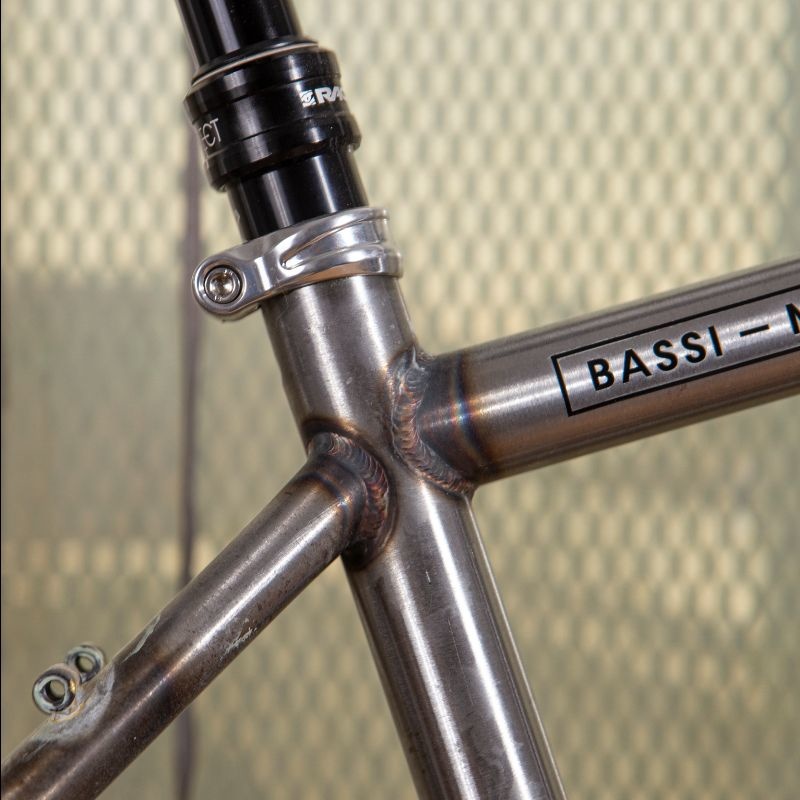 *|MC_PREVIEW_TEXT|*
Even though I had to ride to work in the aftermath of some sleet yesterday morning, astronomers assure me Spring has begun, and I trust those space nerds.

That means many bike parts are showing up, and we're opening our stores many more hours in the week for ya!
Summer hours
For the first time in two years, we're back to summer hours, and we might even have the staff to pull it off. That means:
Both stores open seven days a week
Evening hours Thursday and Friday
So you'll be able to come say hi after lattes on Sunday, and have a poutine dinner next door and still have time to pick up your bike parts in the evenings.

Check out our schedule here, this'll be good until the end of fall for sure, but I always keep that page updated anyway.
Velo Orange frames
This is the first year we've gotten a whole size run of Vélo Orange frames on spec. They're very creatively designed, and you can usually put together almost any kind of bike from them.
Neutrino is their Minivélo, and it's as rad as it is cute. I've been riding mine for a couple of years, hauling cargo and puttering around twelve months of the year. This year's Pistachio colour with shiny reflective logo has been making me want to trade in...

You can build it using normal parts. Even the wheels are 20" BMX size, so availability is never a problem.
It fits 2.3" tires, with fenders. Tell me that's not fun.
The low centre of gravity means it's easy to carry everything you need.
Best of all, it rides like a full-size bike, but is easy to tuck into a corner, and to pack down for travel. Small is practical if you're living up two flights of stairs.

Piolet is the off-road tourer, go-everywhere all-rounder. Build it with MTB parts and it'll ride basically anything. As a bonus, it's gorgeous.

2.4-inch tires, wheels proportional to the frame size of course.
Every eyelet in the world.
Uses normal hubs and normal bottom bracket.
Write in if you want to chat about what a build would look like, we are fizzing with ideas of how to build these things!
 
Restocks that I can remember right now
Bike reading
My companion for morning coffee all month has been The Dancing Chain, by Frank Berto. It's one heck of a reference on everything to do with the historical development of derailers, and entertainingly written, too. Nobody knew derailers like Frank. I don't know who distributes it in Canada, but find a used copy if this interests you, they're around. Just try not to get it from Amazon if possible.
Happy summer, bicycle gang!
Leave a comment