Free shipping on orders over $125 (oversized items excluded)
Login
Log in if you have an account
Register
By creating an account with our store, you will be able to move through the checkout process faster, store multiple addresses, view and track your orders in your account, and more.
Create an account
C&L Cycles Group Rides
The next Coffee Outside ride is scheduled for Sunday October 1st, 8:00AM at 75 Villeneuve W for Ride With GPS's annual International #CoffeeOutside Day. Expect a big, fun group and prizes!
You can follow our RideWithGPS page here. Our only regular organized public ride is Coffee Outside:
Coffee Outside
This kind of short, relaxed, easygoing ride is a mainstay of people who like to hang out with other cyclists, have a rolling chat, and have a coffee together at a destination that's outside. You don't need an officially organized ride to do this, of course, but this one's ours!
The ride:

Departure at 75 Villeneuve W (aka the C&L patio), 7:00AM or 8:00AM (it depends on the length of the ride, we need to be back in time to open the store). It's a good idea to show up 5-10min early, the departure time will be followed with admirable punctuality.
6 to 15km is typical, with the occasional longer 25-30km ride thrown in once or twice a season if it feels right
As much riding as possible is on quiet roads, bike paths, a little bit of well-kept gravel
Destination is an open space outdoors in the close Montréal area - think field, shingle beach, or flagstones
Social pace
No-drop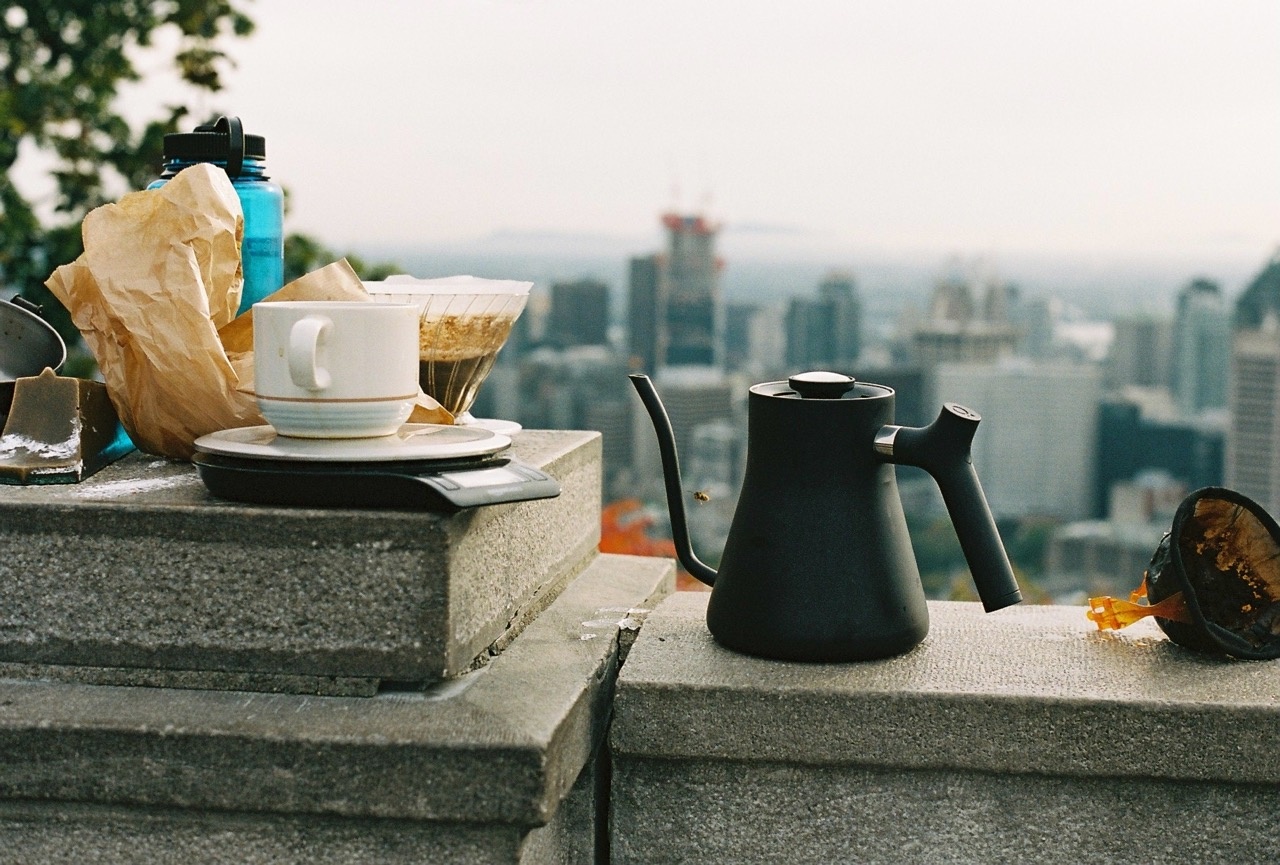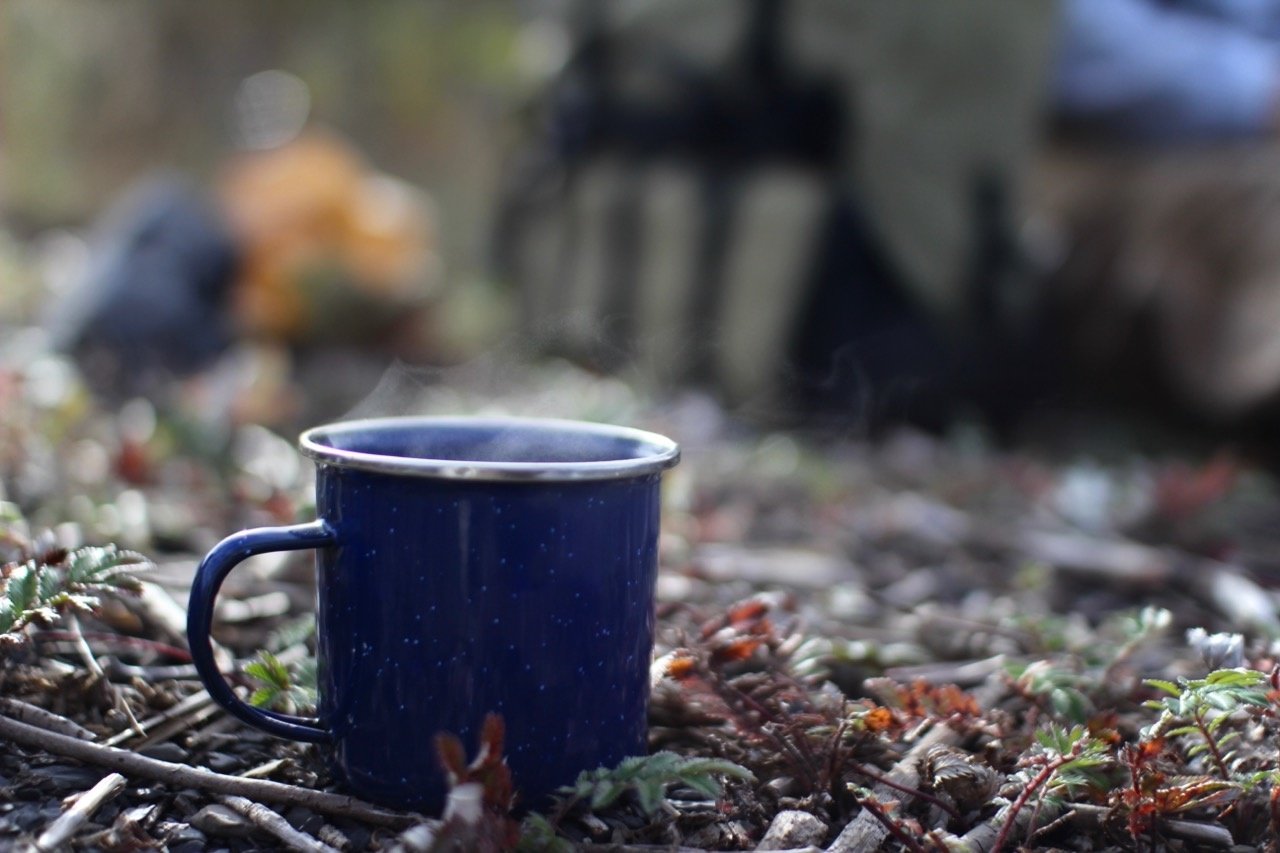 The coffee stop:

Two options: bring what you need to make coffee (i.e. camp cooking stuff and beans+brewer, plus enough water) or make coffee at home, put it in a pre-warmed thermos flask, and bring it along. Sometimes it's nice to split the gear with a friend and make two coffees together!
If you have something portable you can bring to sit on, it's usually a good idea. A little insulated under-butt pad or folding camp stool are both popular options when the ground might be wet and/or a bit chilly.
Most people like to bring a snack. That's another one you can share with a friend! At the time we leave, most bakeries in Montréal on weekends aren't quite open yet, so plan ahead or practice your delicious home baking the night before.
The schedule:

7AM/8AM departure, as mentioned. Ride for a while, drink coffee around 8:00/9:00, then break up. There are usually a couple of groups riding back for various times and destinations. There's almost always someone heading your way, but the return isn't part of the organized ride.
Every two weeks. A sprinkling of rain won't stop us, but stormy weather in the forecast might shift the ride from Sunday to Saturday or vise-versa.
We announce the plan for a specific ride about two weeks in advance on our calendar here and on social media.

What you need to do:

Nothing! It's free, we take care of the route, you just need to show up ready for a nice little ride with friendly people.

Suggestions and expectations:
This ride is open to absolutely anyone on any kind of bike (trikes are also neat, unicycles TBD), regardless of skill level, except if you're going to be a jerk toward other people, but that's never come up and would be very weird, and addressed directly.
We'll announce the distance and approximate terrain for the ride about a week and a half in advance, so you can decide if the specific ride is the kind of thing that would be a nice time for you that day.
There isn't a "pace" that you have to keep up, this is a social ride. If you can ride 10 to 15 km/h (twice as fast as a brisk walking pace) you're absolutely good to go.
This is a no-drop ride. That means we take responsibility that nobody will be left behind all by their lonesome unless that's what you'd prefer. In practice, we'll make sure that as well as providing a ride leader, someone from C&L will also be the last rider of the group at all times.
This is a self-supported activity. That means you bring all your own stuff and bring it back with you: water, coffee, snacks, bike tools and spares, etc. There typically isn't anywhere to pick that stuff up early of a morning and our destinations usually don't have cafés on hand, either.
The majority of rides have trash containers somewhere at the coffee spot, but if there isn't then pack everything back out. It's an Official Cycling Bummer to be litterbugs.
You should have what you need to make minor repairs or get back home if you have a big mechanical problem: a pump, a small multitool, a couple of spare inner tubes, tire levers, $3.50 for the bus or metro. Everyone is quite friendly on these rides, though, so I'm sure somebody will be happy to help if needed.
Your bicycle needs to be in fairly good repair, just so that it's not a potential risk for the people cycling near you.
Wear whatever you want, there's no such thing as "cycling gear" for this kind of short, moderately-paced ride.
All the above is good advice for cycling even when you're not on a group ride, frankly!