Free shipping on orders over $125 (oversized items excluded)
Login
Log in if you have an account
Register
By creating an account with our store, you will be able to move through the checkout process faster, store multiple addresses, view and track your orders in your account, and more.
Create an account
Touring Joe Appaloosa
07 Aug 2022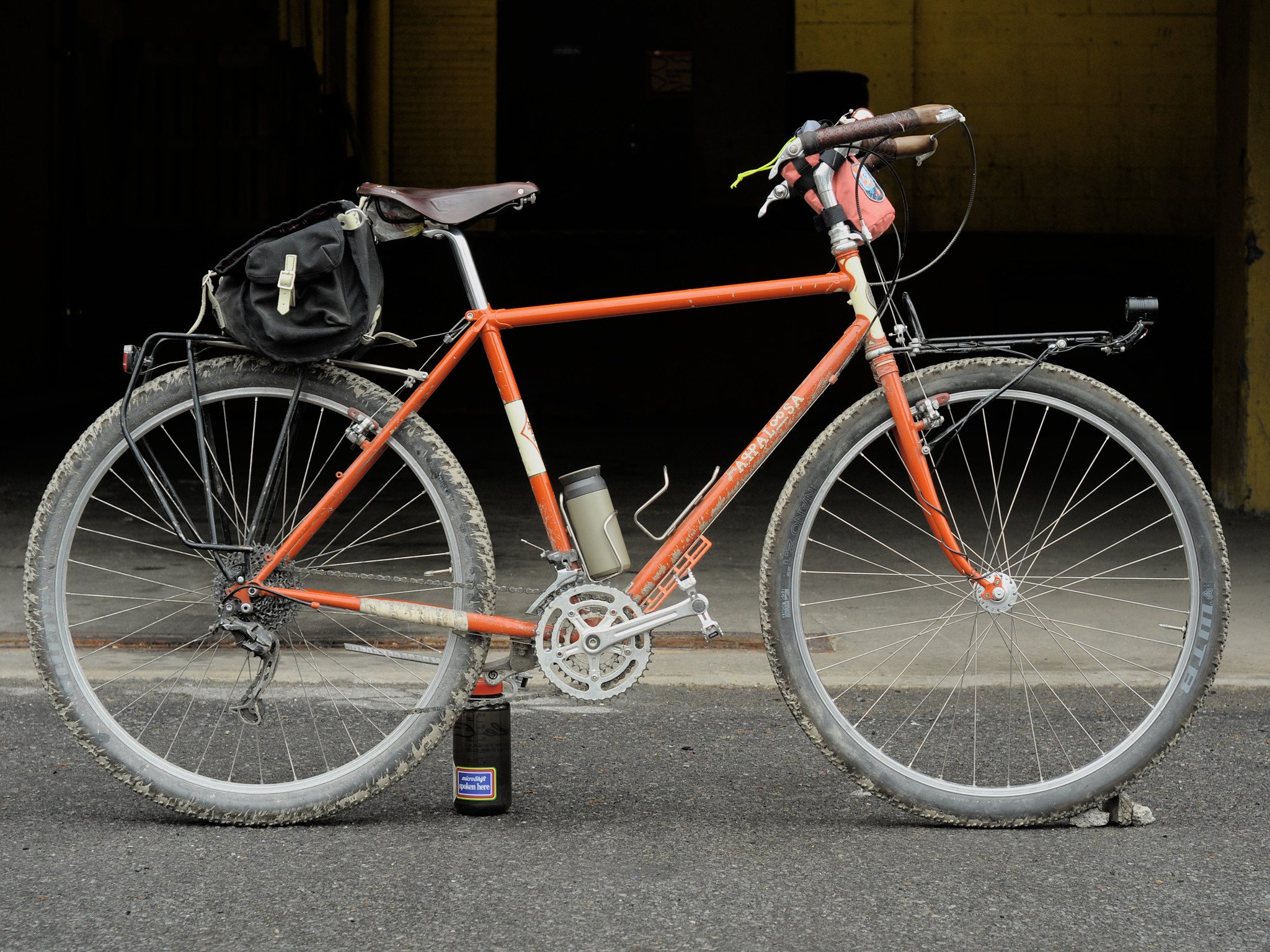 Feel free to open images in a new tab to embiggen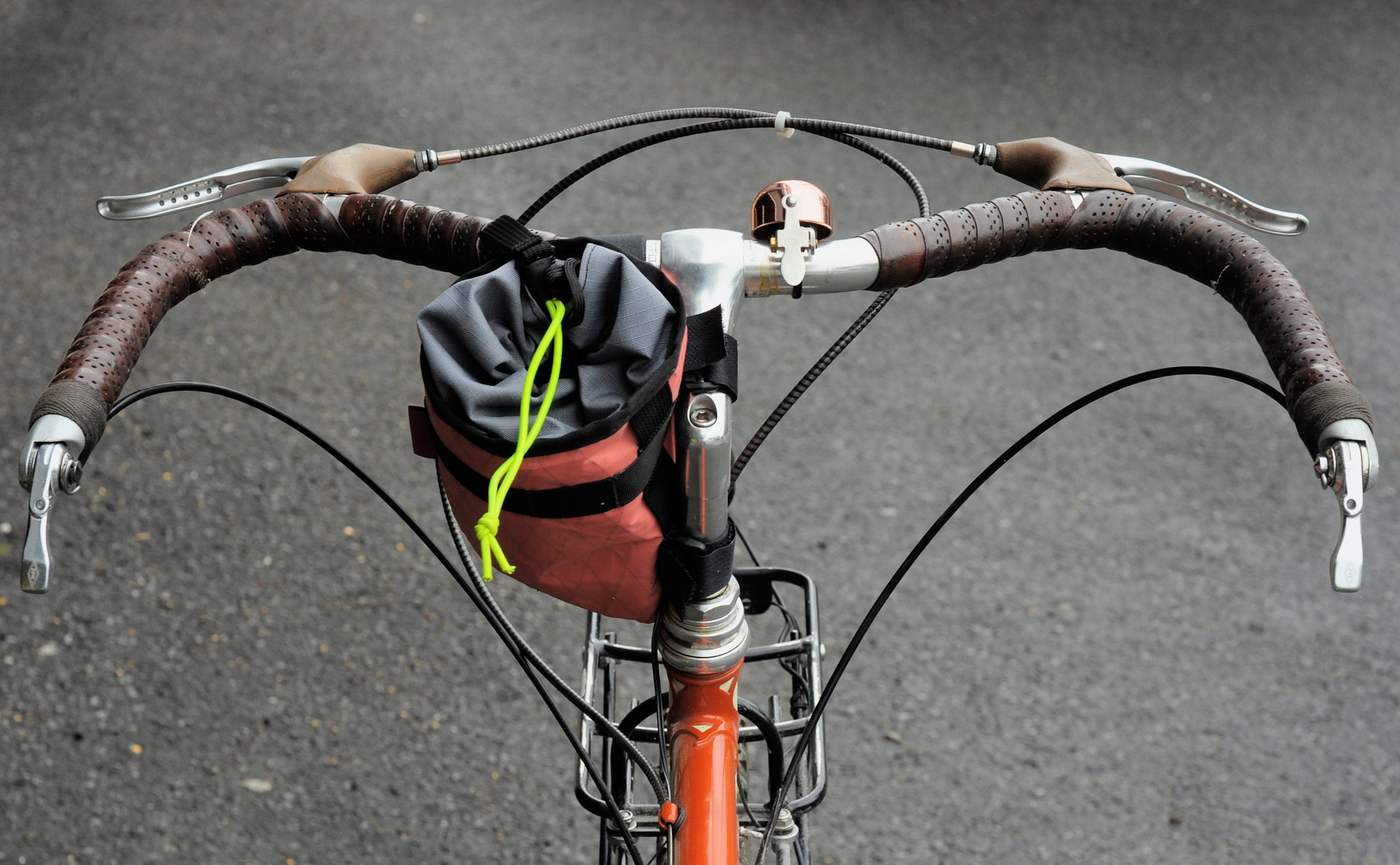 This Rivendell touring bike has been my dream for years. I love Riv's commitment to lugged steel, beauty in bikes, and bloody-minded practicality. It's a hell of a balancing act!
Swinging into the saddle makes me feel like sinking into a comfortable couch. Rivendell's frames are meant to have you sitting up fairly upright, and perform best when you go with it, ideally with a swept-back handlebar. This, and the extremely long wheel-base, makes the bike look slow, but it absolutely is not. It gets up and goes wonderfully, shifts cleanly, and it's super-stable climbing and descending on really bad roads. You won't believe me until you try one, but please do, you'll be astonished at how these bikes feel.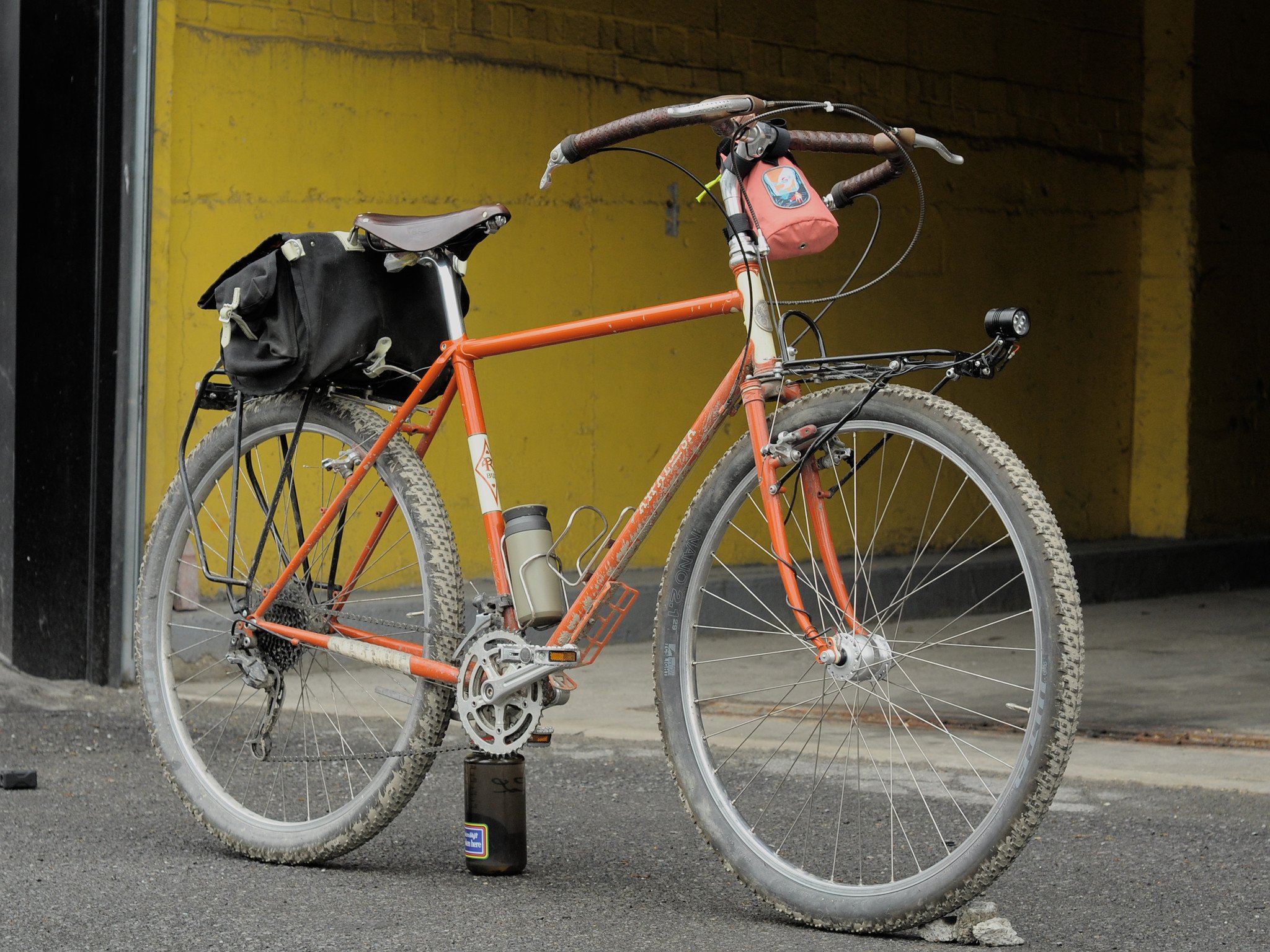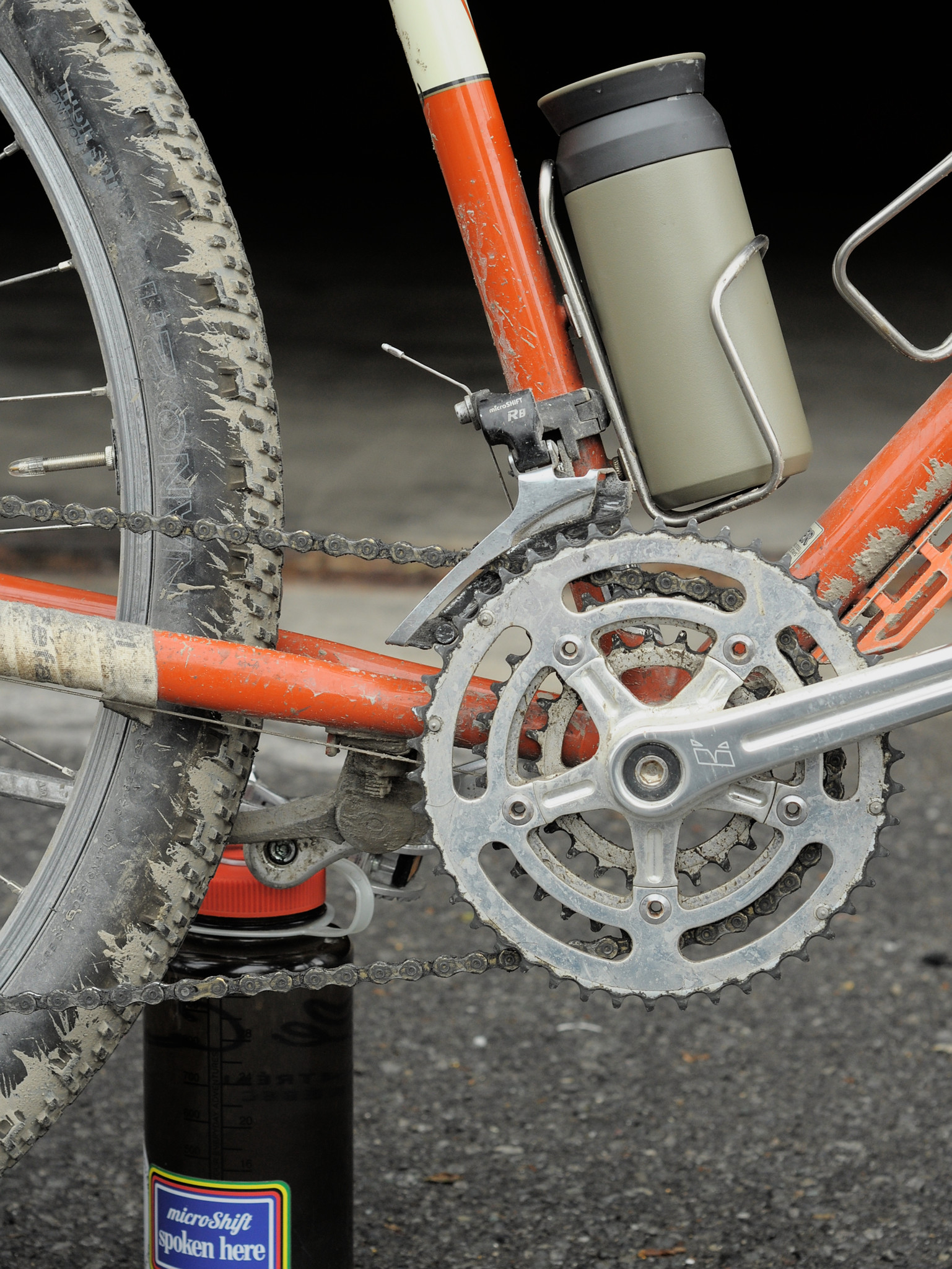 I've ridden this loads up north of Montreal in the Laurentians, and south in the Eastern Townships, on all kinds of roads and unmaintainted rights-of-way. Last year me and Joe went around the north and south shores of the Saint-Lawrence on a weeklong trip, and this year the plan is the VTXL. In any case, being on this bike all day feels natural, restful and encouraging. Joe Appaloosa is a worthy companion for the gentle adventures I enjoy most.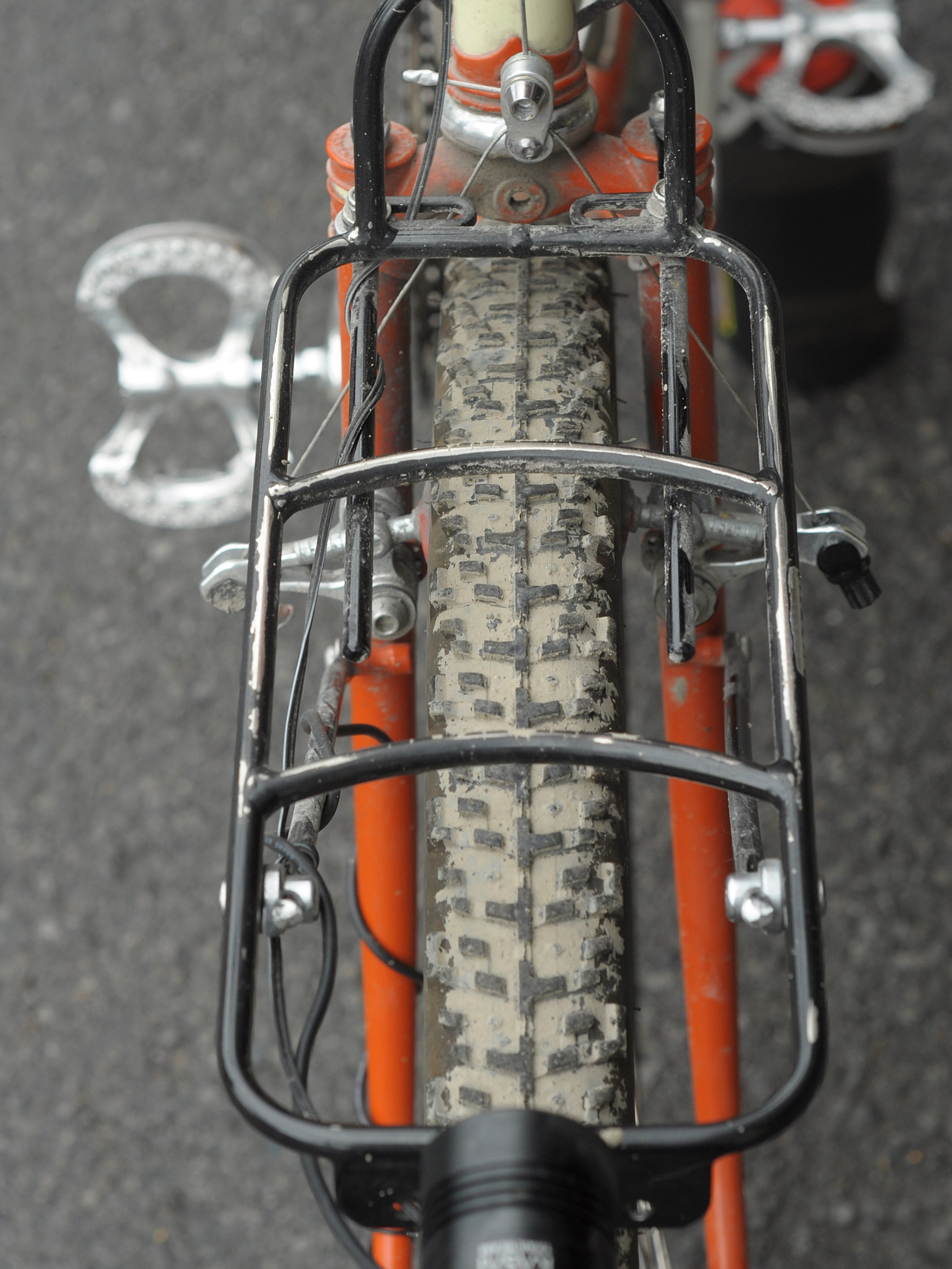 Reliable and well-loved parts carried over from other bikes
RD-M592, Shimano Deore Shadow 9-speed rear derailer. From my old roommate's totaled Surly that a car ruined. This is the fifth bike it's been on, and it does everything I ever ask of it without complaining. I intend to use it until it explodes, then install an identical one I've squirreled away in my parts box.
The

Microshift R8

double front derailer turns out to be just fine friction shifting a triple. Figures.
The gold

KMC X10

chain was on another bike briefly before this one. Very bling. I had to add links from another non-gold chain to make it fit Rivendell's XXL chainstays.

Hplusson TB14

wheels, which used to be on a disc-brake bike, but are just as happy here. 36-hole for tradition and strength.
The rear hub is Velo Orange's old 10-speed disc touring

field-serviceable hub

. It comes apart without tools, which so far has been mostly helpful for easy cleaning, but it's nice to know I can change a spoke without a cassette tool.

Dia-Compe GC999

cantilever brakes. Pin-pads aren't as bad as you've heard to adjust. The pulley yokes are just me being deluxe.

Nitto Albastache

handlebars, the weirdest bars I've ever had. I knew C&L friend Peter would have a pair from his old Bridgestone. Thanks Peter!
Dia-Compe non-aero brake levers. These used to be on a Noodle handlebar, and they fit amazingly on the Albastache.
The incompressible brake housing was on that other disc-brake bike. Waste not, want not.
The Bassi leather bar tape has been re-wrapped who knows how many times, this is their third bike and third handlebars.

Tubus rear rack

, because the heavy-duty rack goes where it's needed. Does panniers as well as bag-support.
The rear

B+M dynamo

light is bolted to the rack, so it follows along too.

Fresh, exciting parts added since owning the frame
Nitto Dirt-Drop

stem, the elegant choice for a stem you can really wail on if you need to. Trail-approved by Nitto's ultra-rigorous tests.
Rivendell/Dia-Compe

Silver2 shifters

. These came out around when I got the frame. They're the greatest shifters ever made.

Brooks B17

saddle, a sure thing.
The

SON dynamo hub

is new, replacing a Shutter Precision which had to replace an entry-level Shimano elsewhere

Kasai Trail Beam

headlight, for wide beams in the woods at night. It also has a USB port to charge a battery pack.

Nitto R14

rack, which is supposed to be a rear bag-support rack. It doesn't get a huge front load, mostly my lightweight sleeping gear, maybe a shirt that needs to dry from a storm.

Bassi Classic Triple

crank. The range is appropriately large, and perfect for touring wherever I please.

MKS Grip-King (Lambda)

, I was riding in sandals the day before taking these pictures, so super-wide super-supportive pedals were just right.
SRAM 11-36t 10-speed cassette, because I get a perverse pleasure from fritcion shifting a 9-speed derailer over a 10-speed cassette. When it's worn I'll replace it with a 9-speed, or an 8-speed, or whatever's in stock.
The

Widefoot Cargo

cage underneath the downtube gets my Nalgene strapped to it on tour.

King Cage

bottle cages are my new favourite. Affordable and tough, not to mention the good looks.

WTB

Nano 29 x 2.1" tires. As you can tell from the cleanliness of the bike, great for mud but I like them on everything but perfectly smooth pavement, so great on most tours. Nice and grippy on gravelly climbs as well.

Carradice Nelson Longflap

, a laughably huge saddlebag, which fits everything necessary for a weekend tour and expands ever bigger with the Longflap folded out. The side pockets don't fit a Nalgene, but only just.

Swift Gibby

stem bag, this year's Campout edition in coral. I needed a bag, it was in stock, and it was a cute pink. One-handed action is really practical!
Not pictured:
The frame pump, a pleasure to use and quick to inflate.
The beat-up Ortlieb pannier bags
The fenders and smooth tires, they're pretty quick to change into for riding and touring on roads and in the rainy months.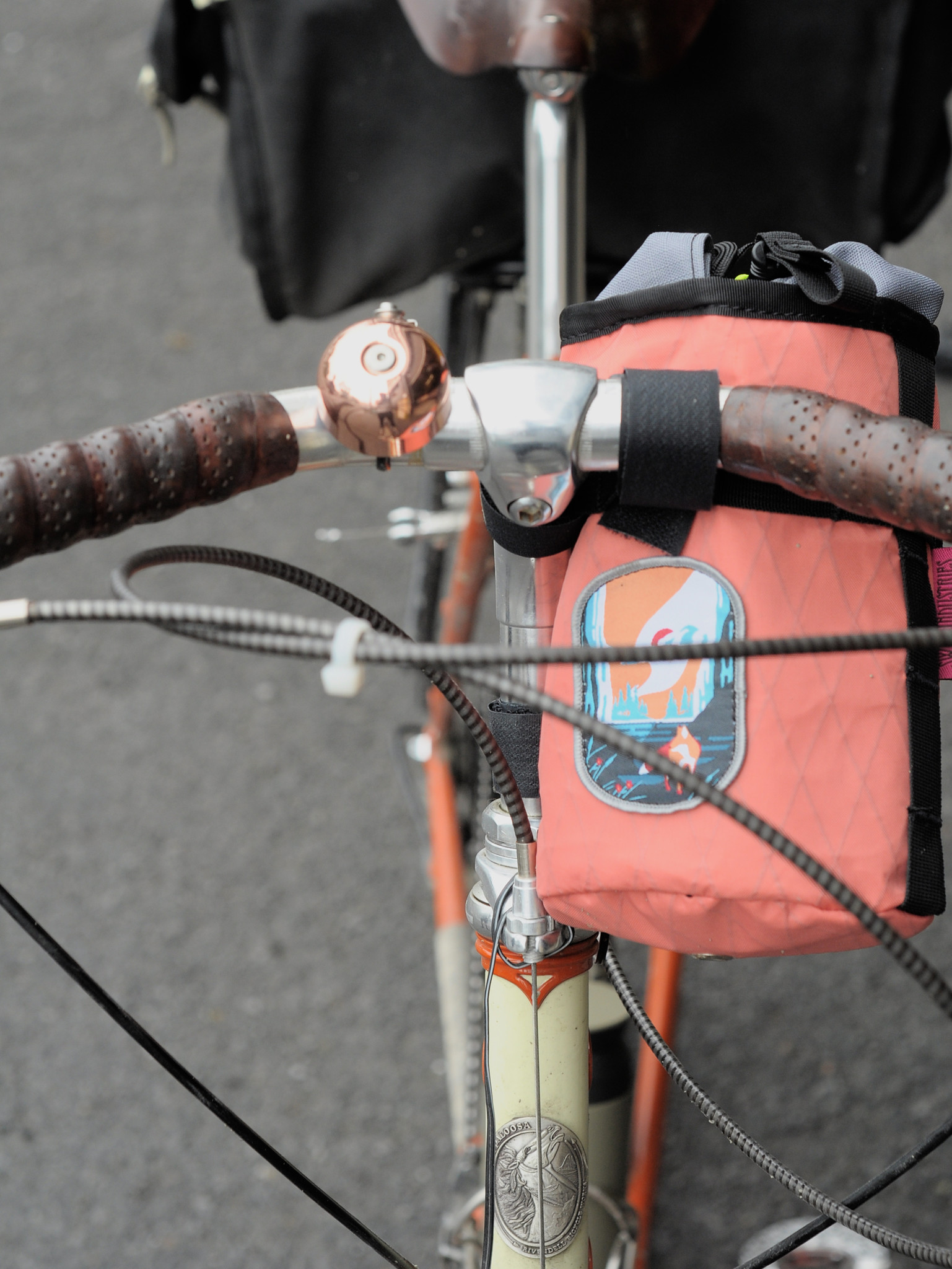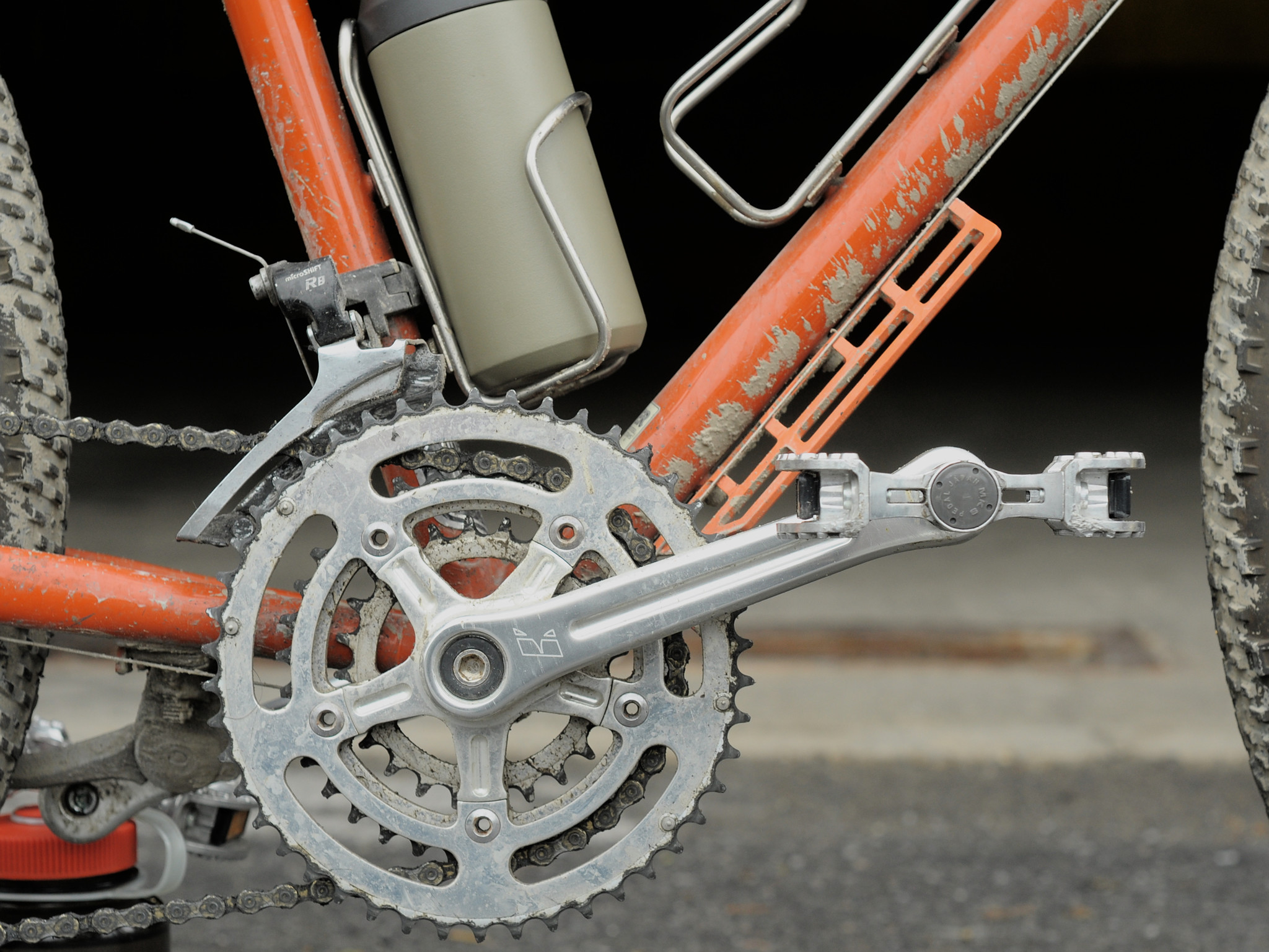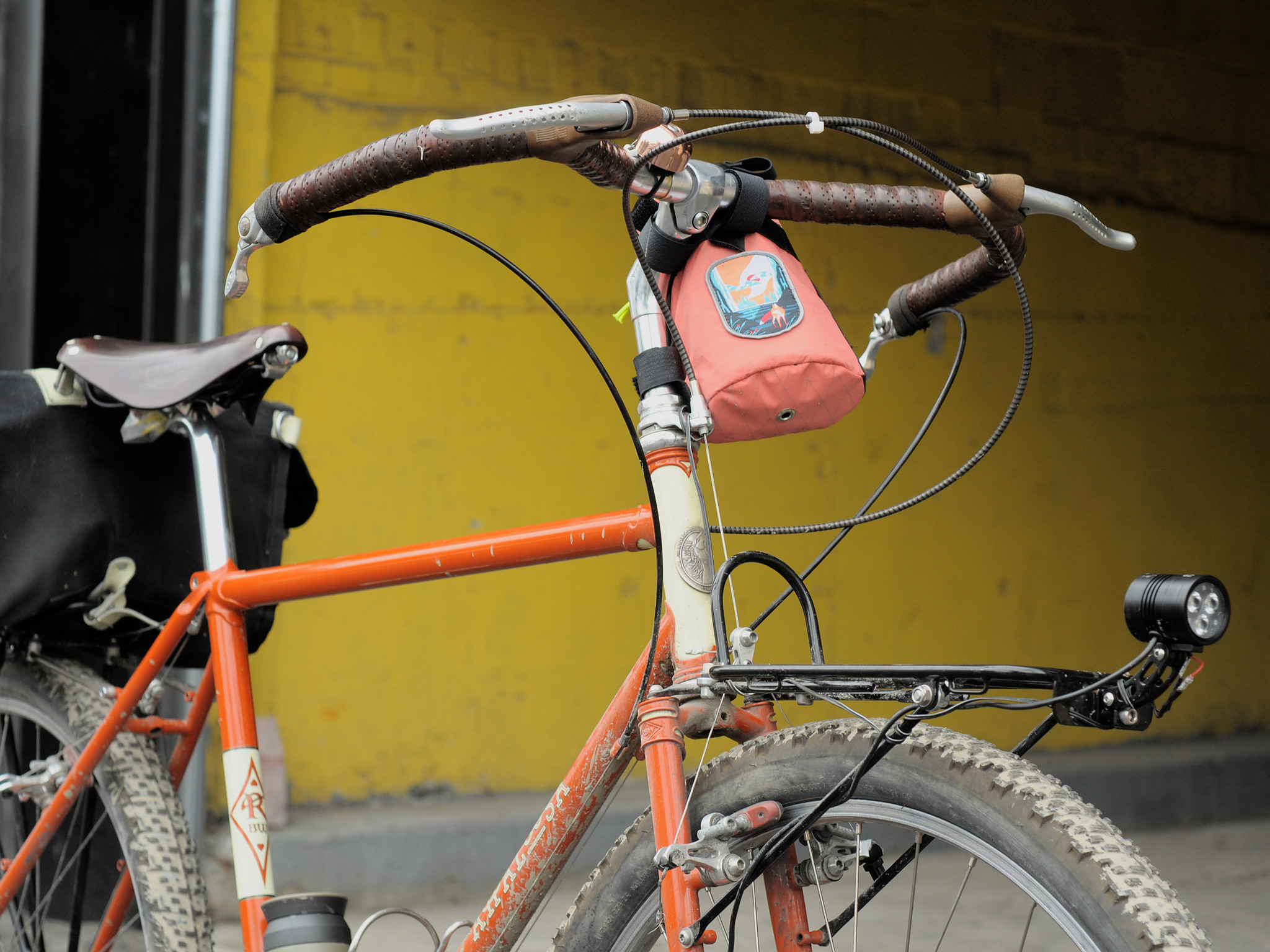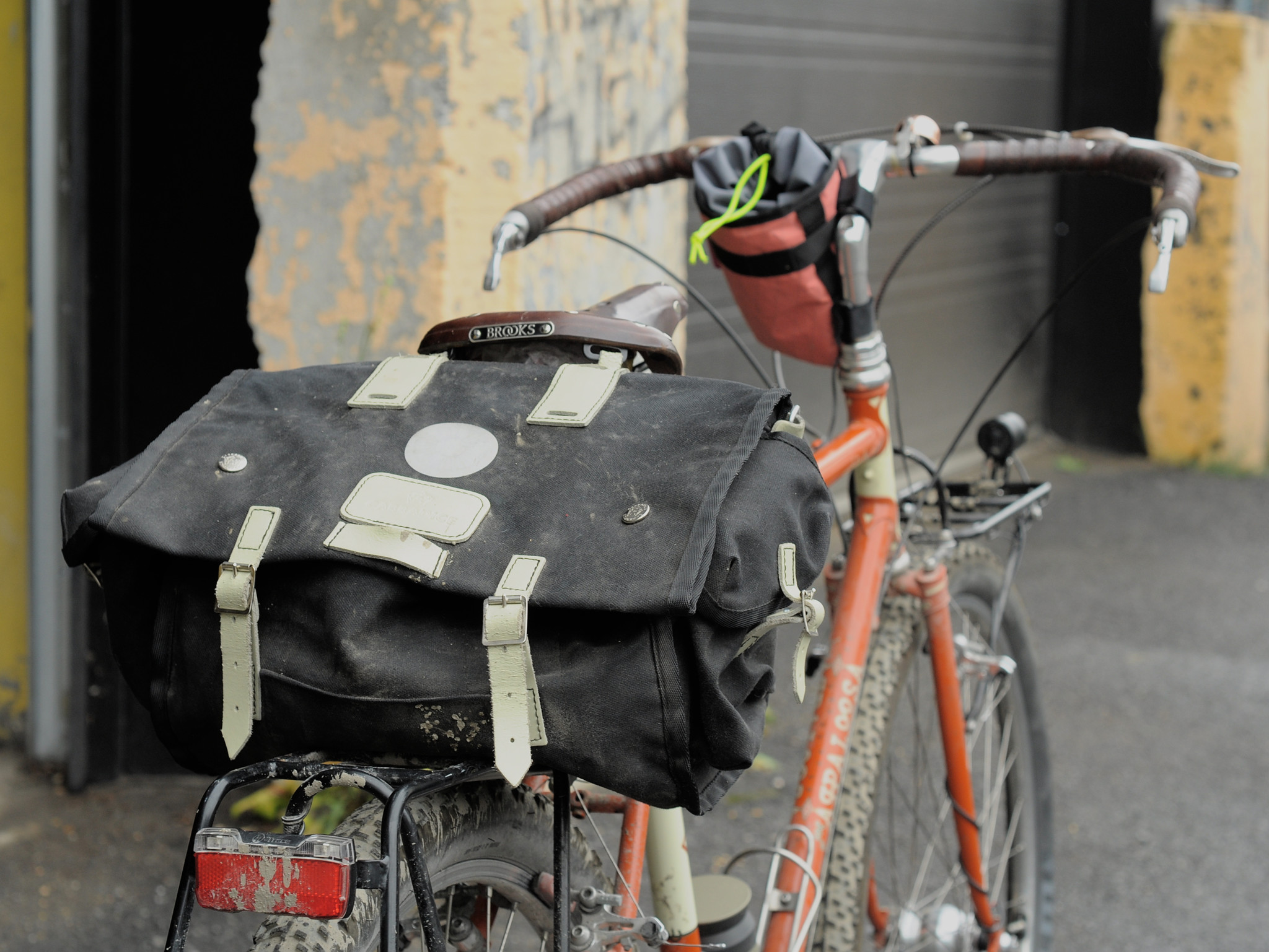 Words and pictures by me
Leave a comment