Free shipping on orders over $125 (oversized items excluded)
Login
Log in if you have an account
Register
By creating an account with our store, you will be able to move through the checkout process faster, store multiple addresses, view and track your orders in your account, and more.
Create an account
Keith's Drop-tourer Hog's Back
18 May 2020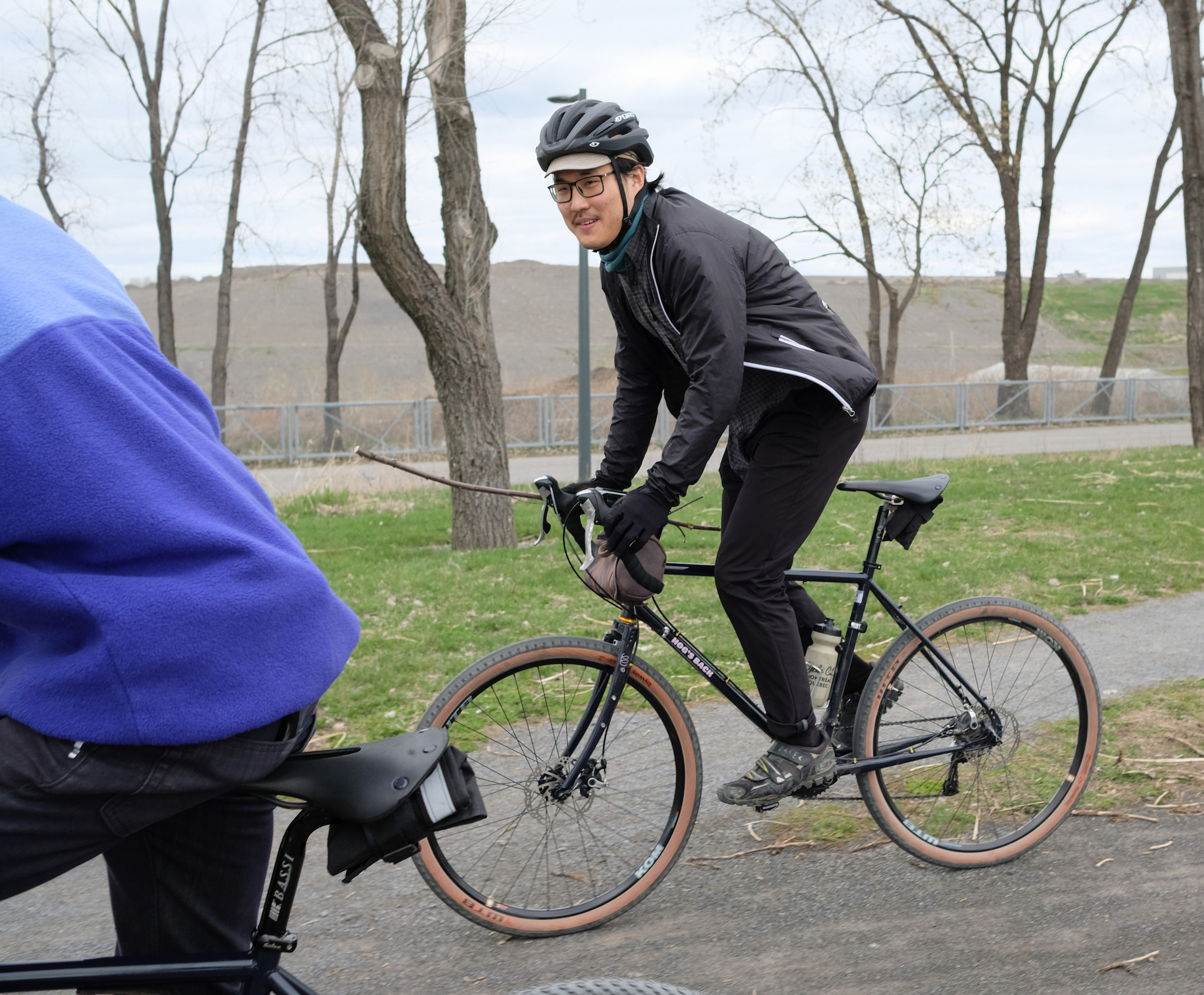 Keith is a friend of the shop and briefly worked with us last year, after being part of our social rides almost constantly for ages. He's a great dude and we'll miss him when he moves for school soon. Join us in wishing him good luck and happy rides! (ed.)
I'll start with some nerdy info about the components: this build is a classic mix and match of an assortment of new and used parts taken from older bikes, friends, and strangers on the internet. The drivetrain especially is an eclectic mix, where none of the components match each other.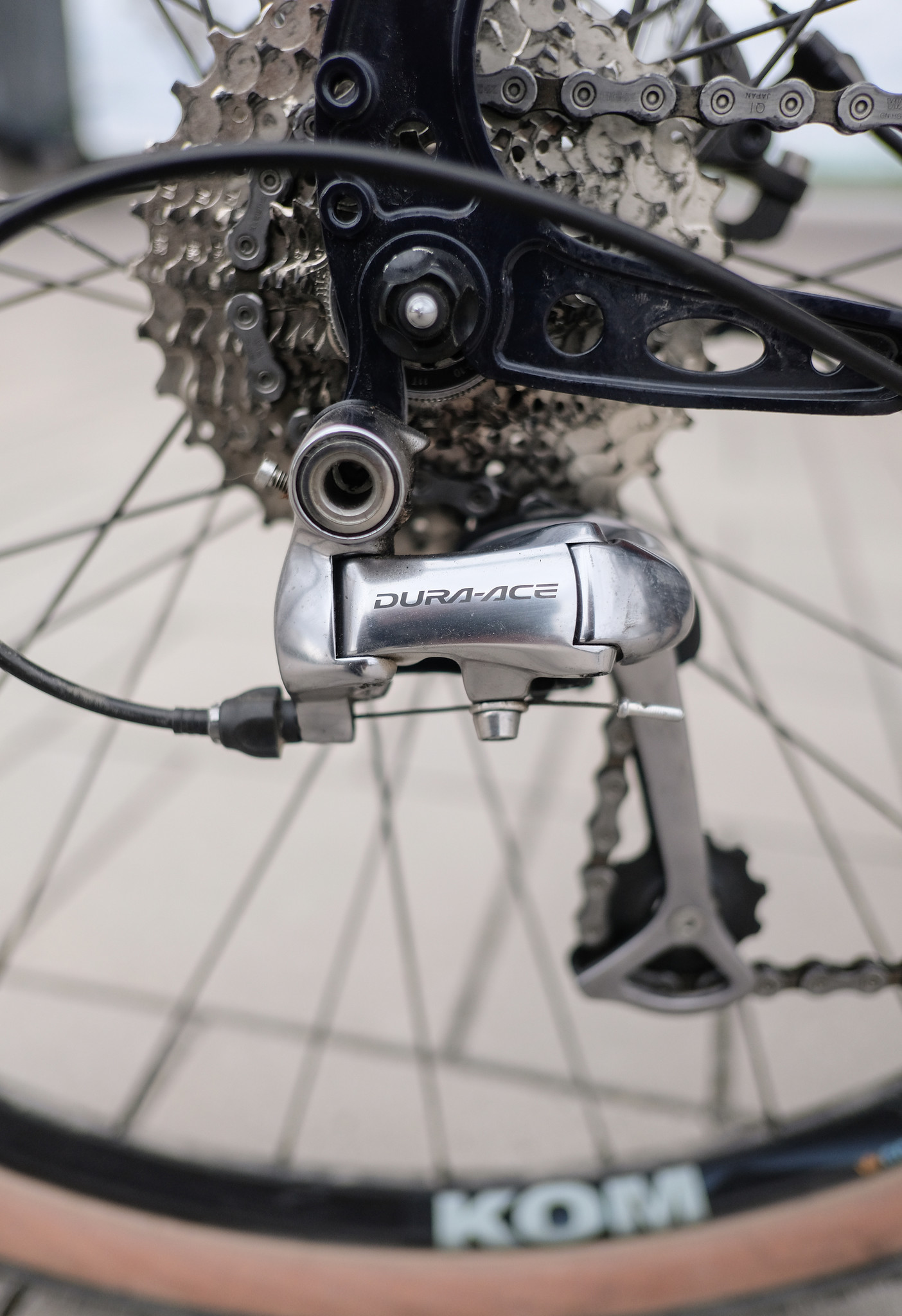 The left and right shifters are from two different sets of Ultegra 10-speed levers, the last of their kind to have external gear cable routing. The left shifter came from some guy's indoor training bike, so the aluminum is all corroded from his sweat — gross. The rear derailer is a really cool long cage Dura-Ace that a friend gave me (I have good friends) when he was moving between houses. The crank is a mountain XT double with 40-28 chainrings, which is plenty fast for me. The front derailer is a Sora that I found in one of my parts boxes. I like 10-speed stuff because it's relatively affordable, there are plenty of options in the used market, and it's much less confusing trying to understand what components are compatible with what. If I didn't have that cool Dura-Ace derailleur, I would have done my favourite drivetrain trick: using a shimano mountain 9-speed rear derailer with 10-speed road shifters and cassettes. The hubs I got off a free set of Bombtrack stock wheels that I delaced (again, I have good friends) and put on some WTB KOM rims to match the tires.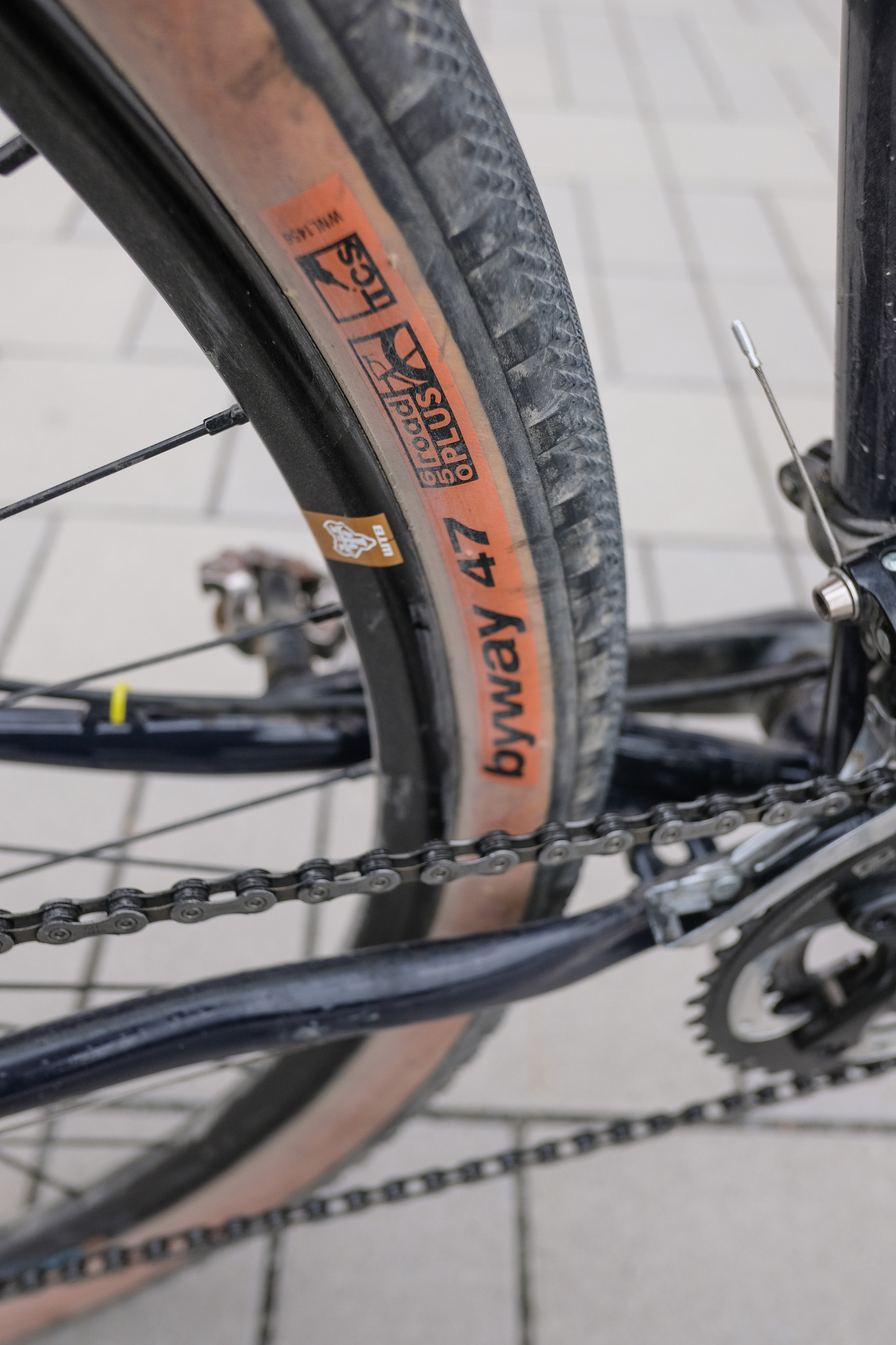 Like many bike-obsessed people, I'm always trying to start a new project and make impulse purchases on parts that I either hold on to for years, or end up selling without ever putting on a bike. Some of my projects have lasted months, while others I ride to this day. For example, just before I built up the Hog's back, I built up a road bike on impulse. It was cool and fun, but it's really not the kind of riding I do, so I parted it out a few weeks later to build up the Hog's Back. Other bikes and components last a very long time for me, and that's what makes the Hog's Back extra special. The handlebars are a very old set of Ritchey ergo bars that I had on the bike that I rode across Canada in 2015 and have sat in my parts bin since that trip was over. The seatpost has been on three different bikes, and also took me down part of the Great Divide Mountain Bike Route in 2017. The saddle clamp actually broke in the middle of nowhere in Idaho and I had to hitch a ride to the nearest town to find a replacement. You can see the silver clamp looks a bit out of place compared to the black seatpost, but it lives on! The front Burrito Bag is also something that has been on and off my different bikes since 2015. It's a crappy generic MEC bag that has some infuriating design flaws, but I've had no real need to change it yet. My only regret is not immediately building a dynamo front wheel; I've been spoiled by unlimited power on my other bikes.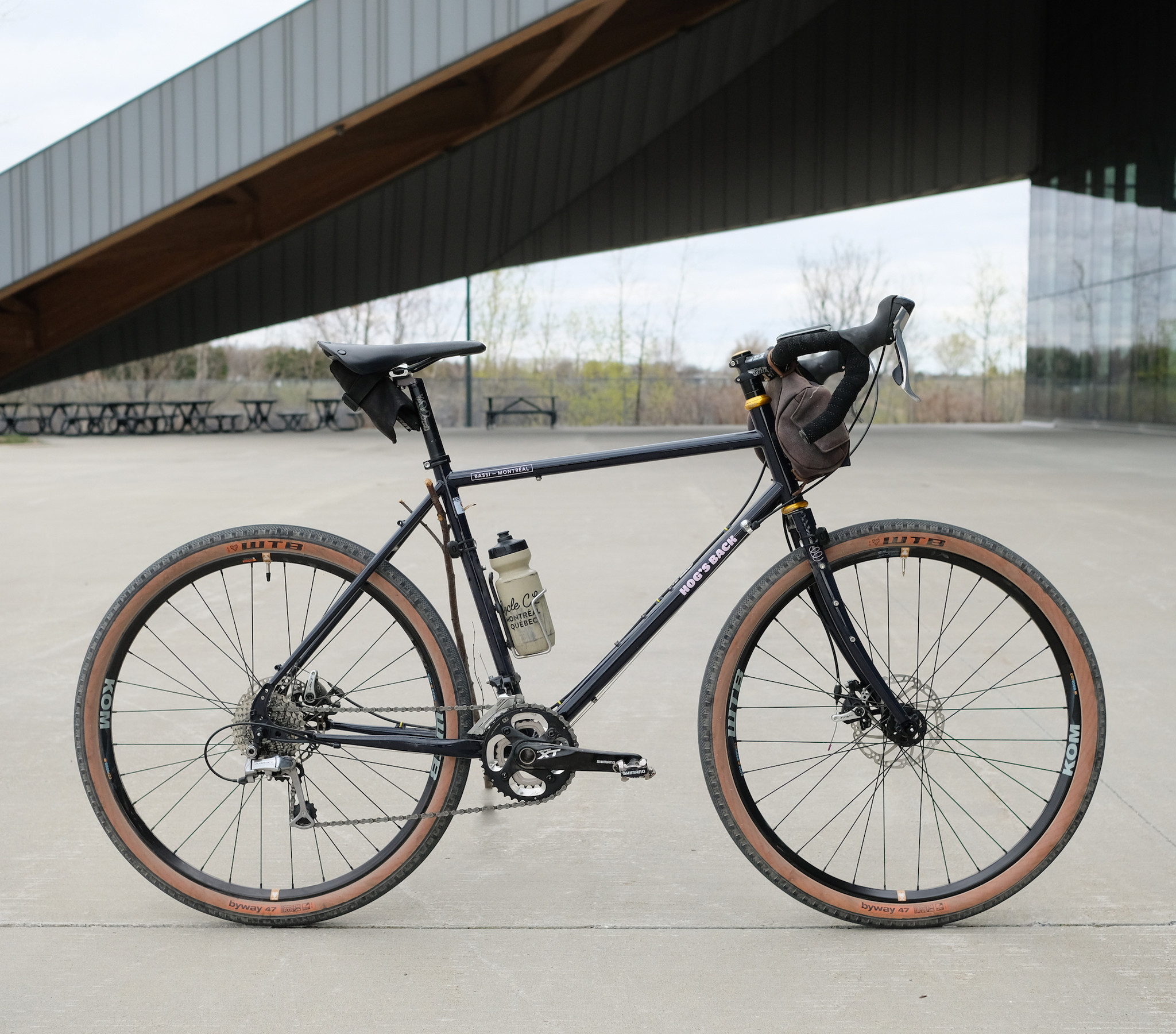 The frame geometry doesn't immediately make sense to put drop bars on, as it is quite a long frame.  However, by sizing down (normally I would ride a 54), using a short mountain bike stem, and my weird body proportions, it fits me perfectly and is a joy to ride.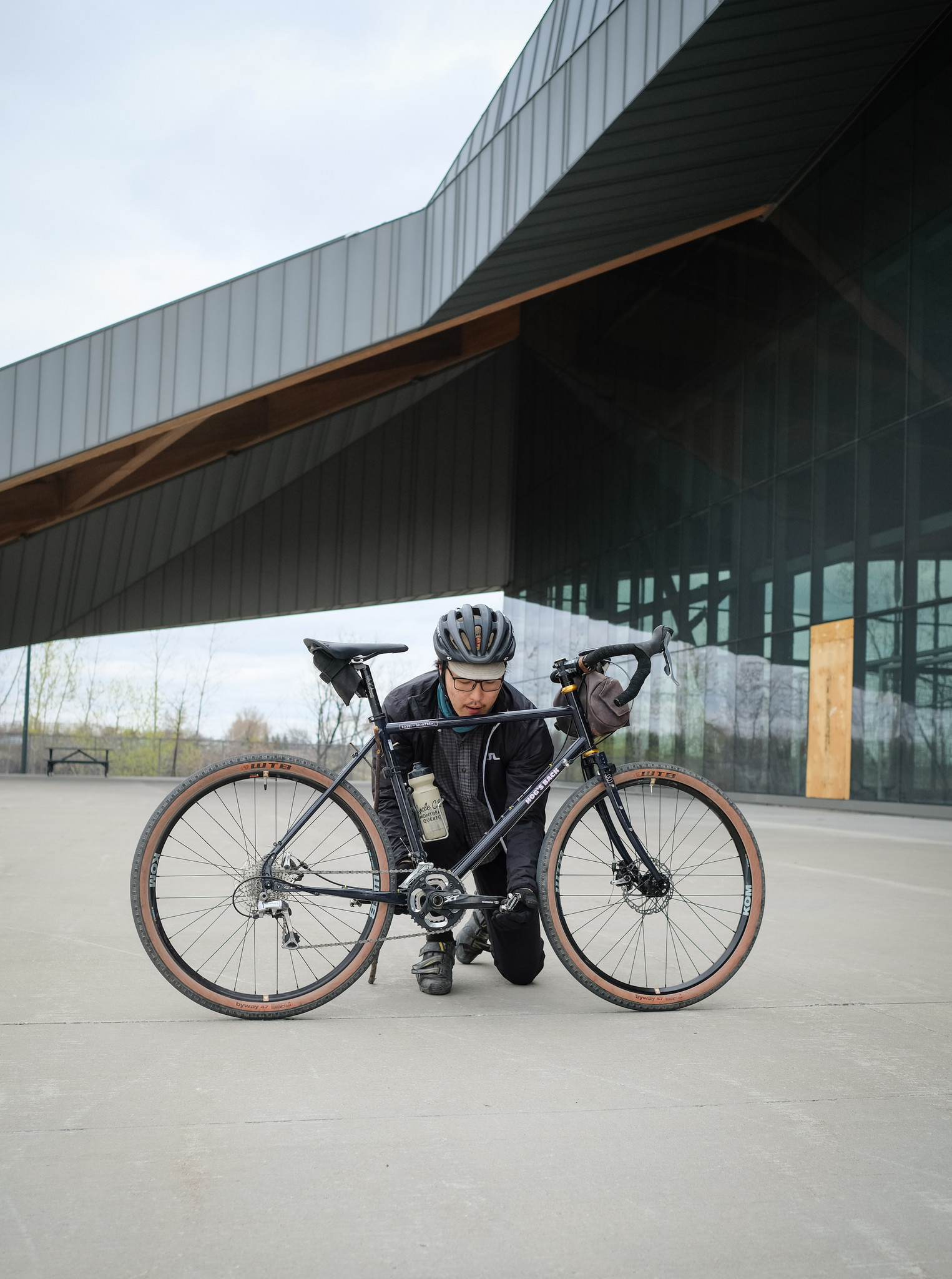 The main motivation for me to build this bike came from two factors: first, I've wanted to build up a drop bar bike around those WTB tires ever since they came out, but I never owned a frame that was capable of wide 650B wheels until this one. There's a big boom in the industry for bikes that work well with big gravel tires, but they're all very ugly looking and always have something that becomes a deal breaker for me: press-fit bottom brackets, weird proprietary component or hub spacing, ugly oversized headtubes, etc, etc. The Hog's Back checks all my boxes in terms of frame design, while still having the right clearances for these tires. Set up tubeless, they're perfect for the type of riding I like to do with my friends (many of them are C&L staff!) Second, I am moving to Boston in the next few months to start my PhD. I've made such amazing friends and have such fond memories riding around Québec and Vermont, and I wanted something to commemorate my time in Montréal as well as the cycling community that I've been a part of. I always told myself I would buy an old Marinoni road bike, but when Julian came up with the Hog's Back design, it became the obvious choice for me to bring and explore a new part of the world while still having something to remind myself of my time in this city.
 
I'm hoping before the summer ends, I can take this on a big adventure with all of my friends like I'm used to doing every year.
Photos by photo-mensch Jonathan Chhun
Leave a comment