Free shipping on orders over $125 (oversized items excluded)
Login
Log in if you have an account
Register
By creating an account with our store, you will be able to move through the checkout process faster, store multiple addresses, view and track your orders in your account, and more.
Create an account
Tanglefoot Moonshiner
02 Feb 2021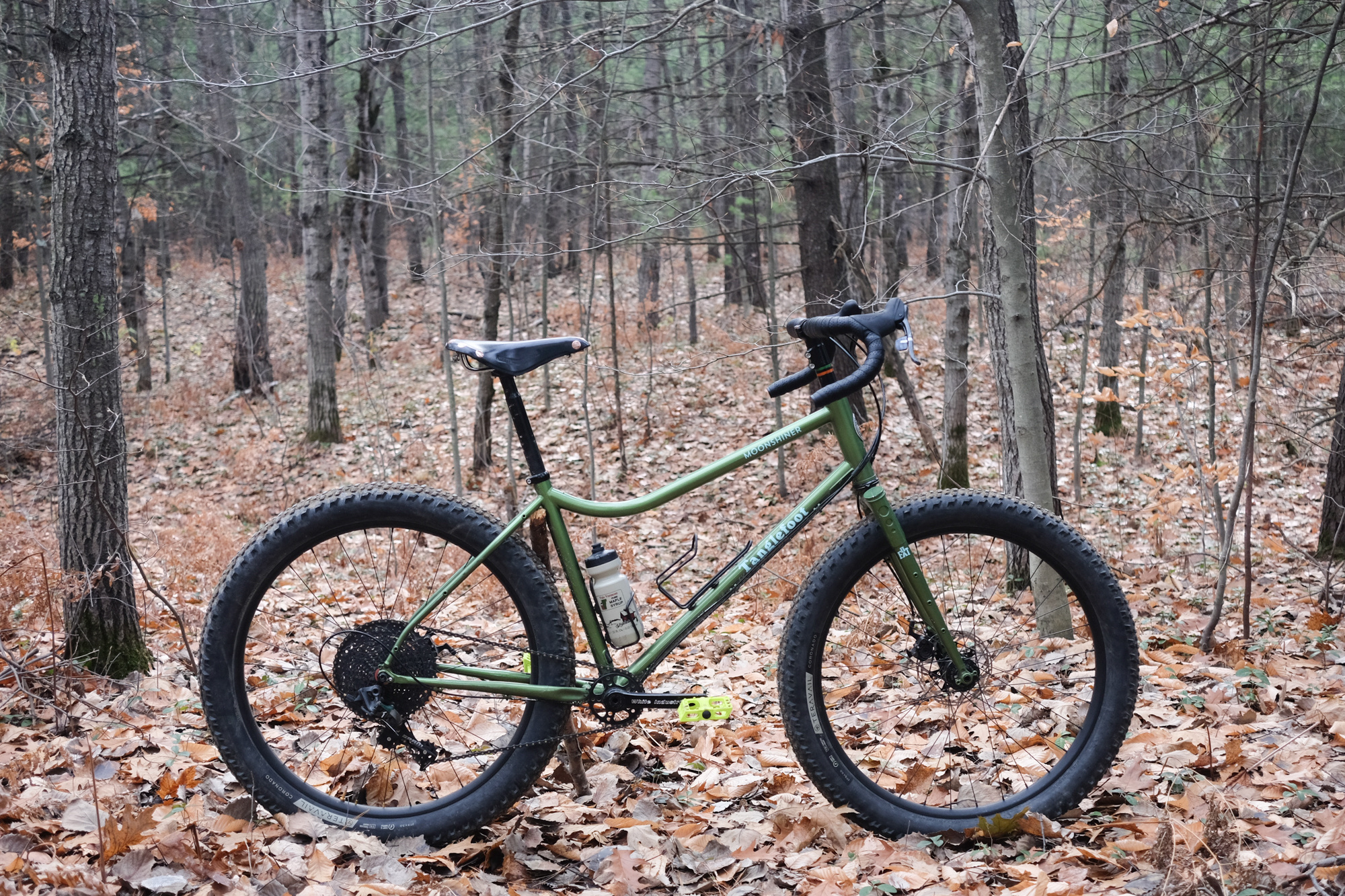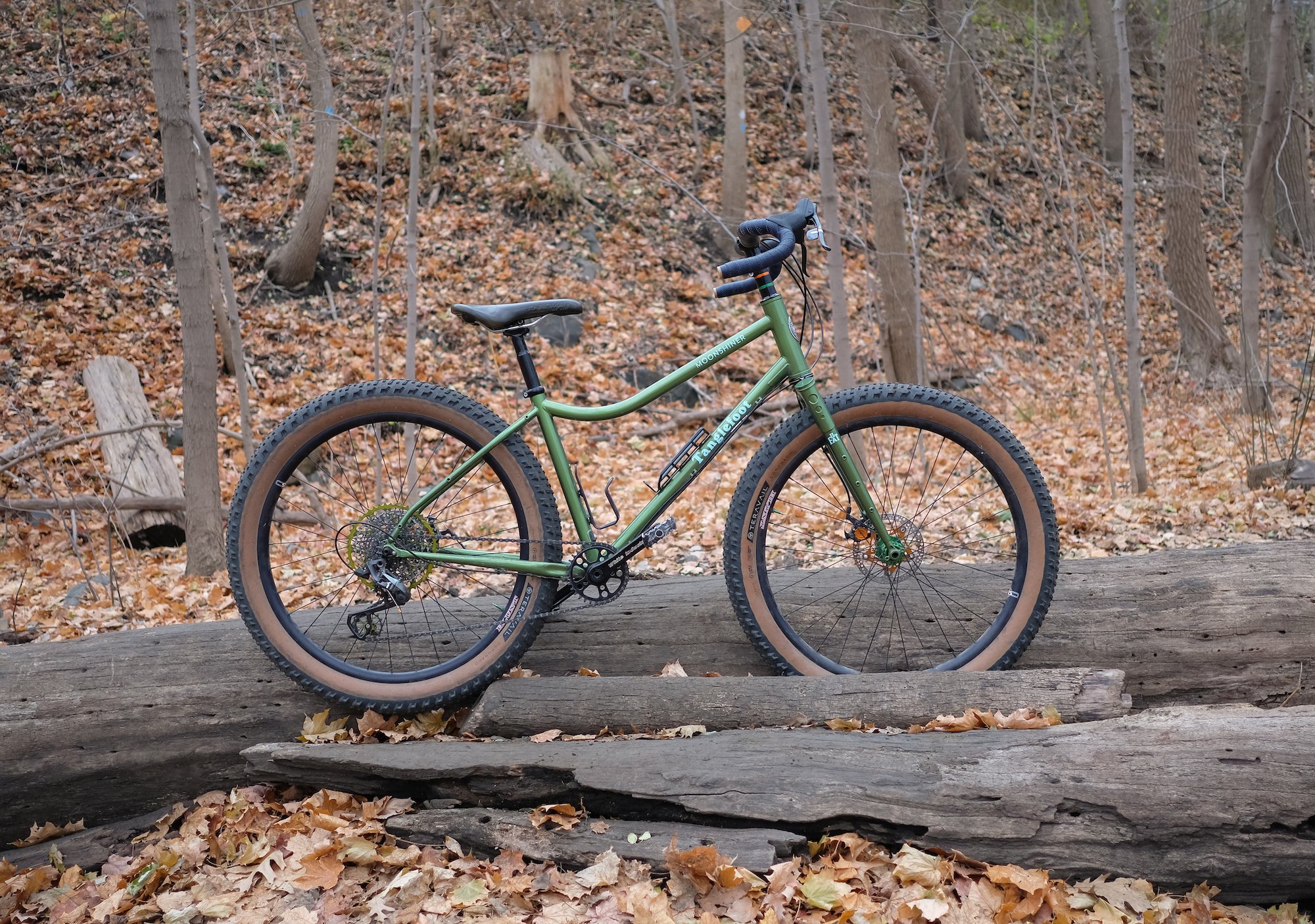 I must say that I've become mistrustful of new products in the bicycle world. Countless technological "advancements" are constantly being released and marketed to cyclists as the next best thing, but then falling by the wayside a few seasons later only to be replaced by a slightly different, definitely-not-compatible alternative. Luckily, I'm surrounded by like-minded bike nerds - the C&L Slack channel is rife with sarcastic jabs at the absurdity of it all. Similarly like-minded are Candice and James of Analog Cycles (@analogcycles), an off-the-grid bike shop in a repurposed sugar shack in southern Vermont. They also manufacture fun and handy parts as Discord Components (@discordcomponents) and soon will be releasing a line of frames as Tanglefoot Cycles (@tanglefootcycles).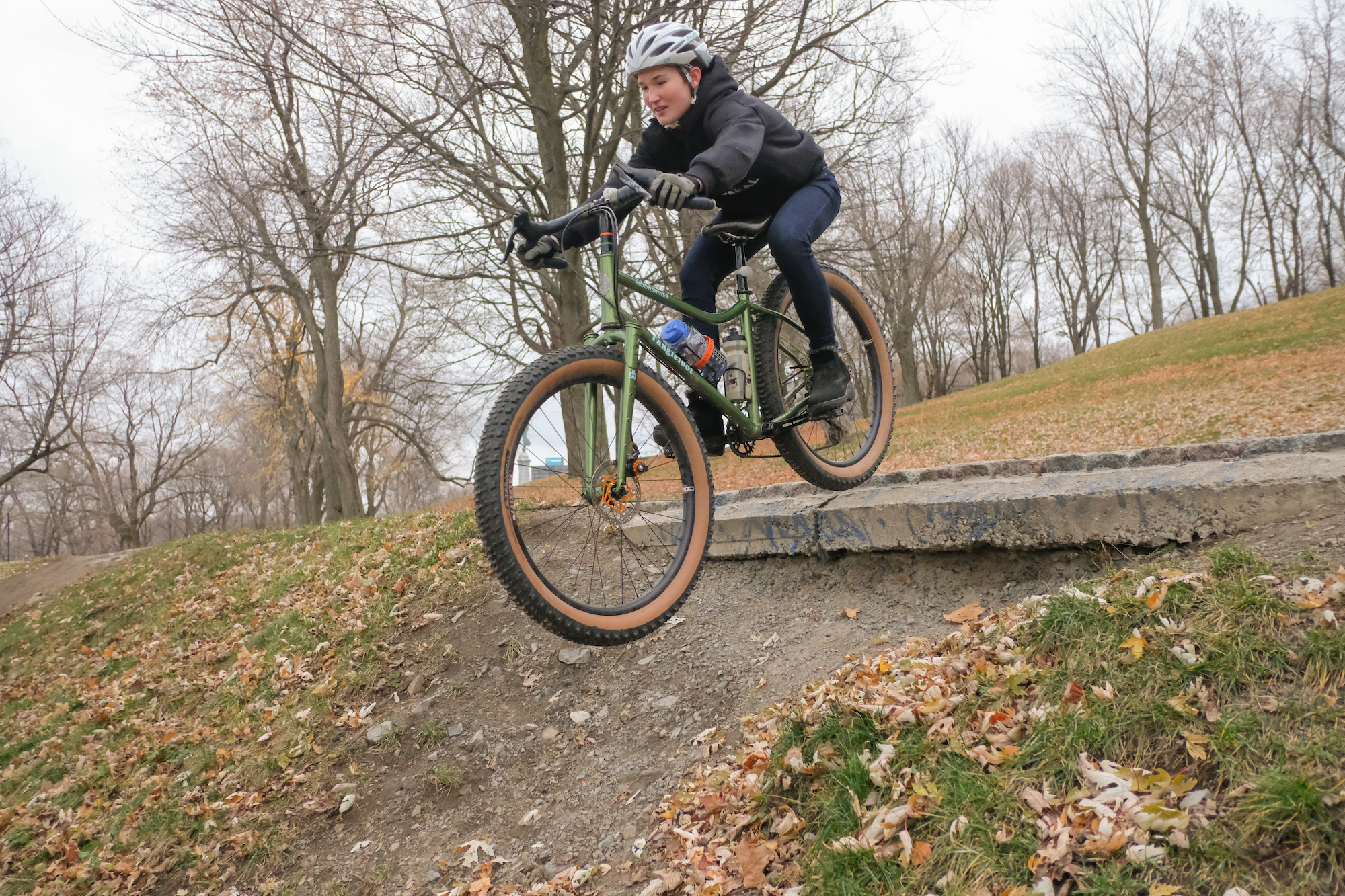 Despite my reluctance to adhere to new standards, I understand the appeal and myself embrace some of the more useful components that have been developed in the past few decades. At the end of the day, I love my BB7 disc brakes, indexed shifting, and tubeless tires. Like Candice and James, I like bikes built "in the old way", but "Retro grouches we are not." This is what seems to motivate the design thought process behind Tanglefoot's upcoming Moonshiner, their 3" tire, chromoly, drop-bar specific mountain bike. Thru-axles to stiffen the frame and accommodate the fat tires and wide gearing? Sure! A suspension fork? No way!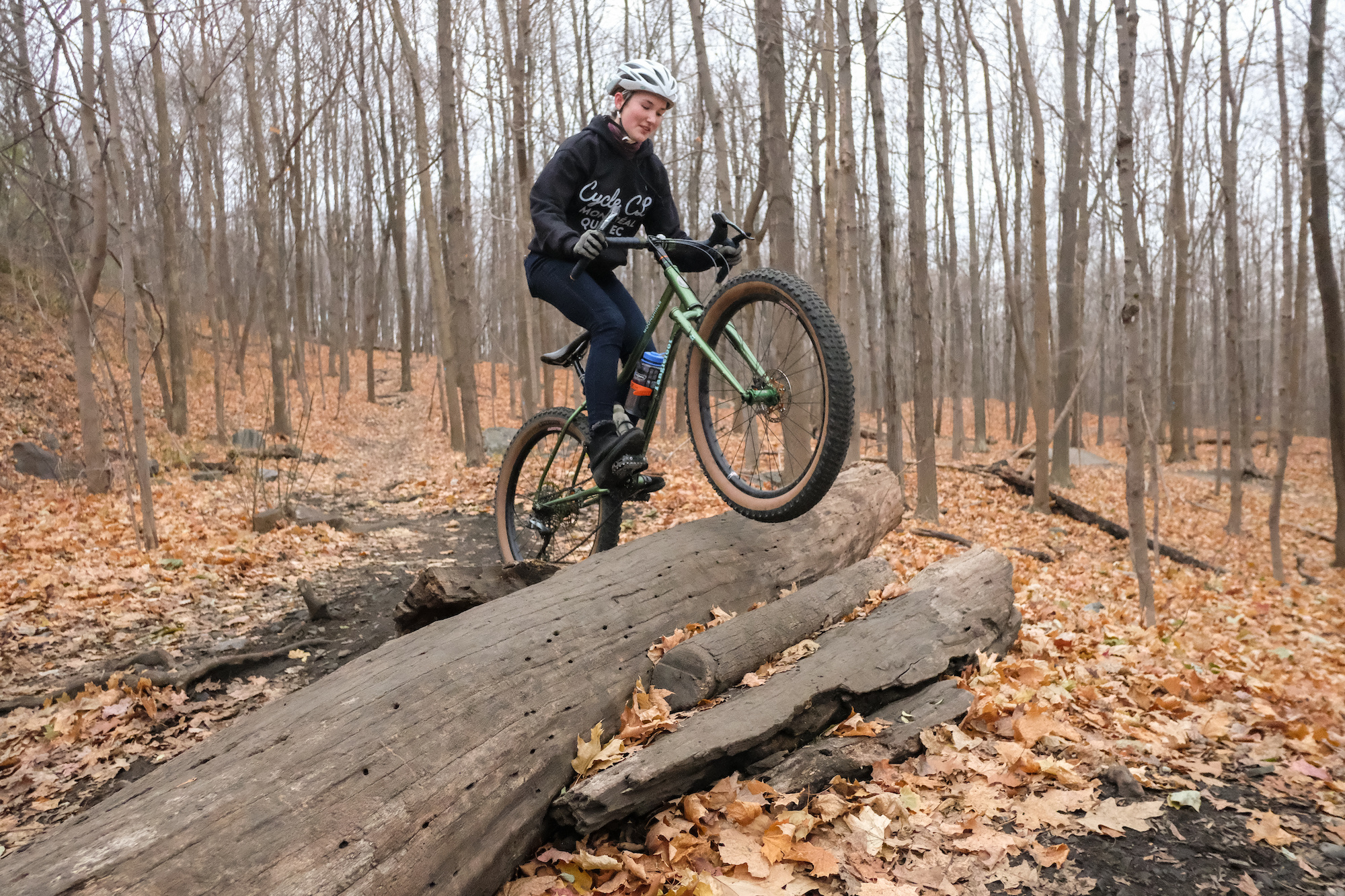 Last fall, we were lucky enough to get our hands on Candice and James's personal Moonshiner prototypes for a month of test riding. I jumped at the opportunity and immediately planned a ride in some of my favourite nooks and crannies of the Eastern Townships with my equally enthusiastic dad. By nooks and crannies, I mean quiet dirt roads, but also closed roads that haven't been maintained in decades and are overgrown and swampy, ATV trails up steep grades, and single track shortcuts to link it all together.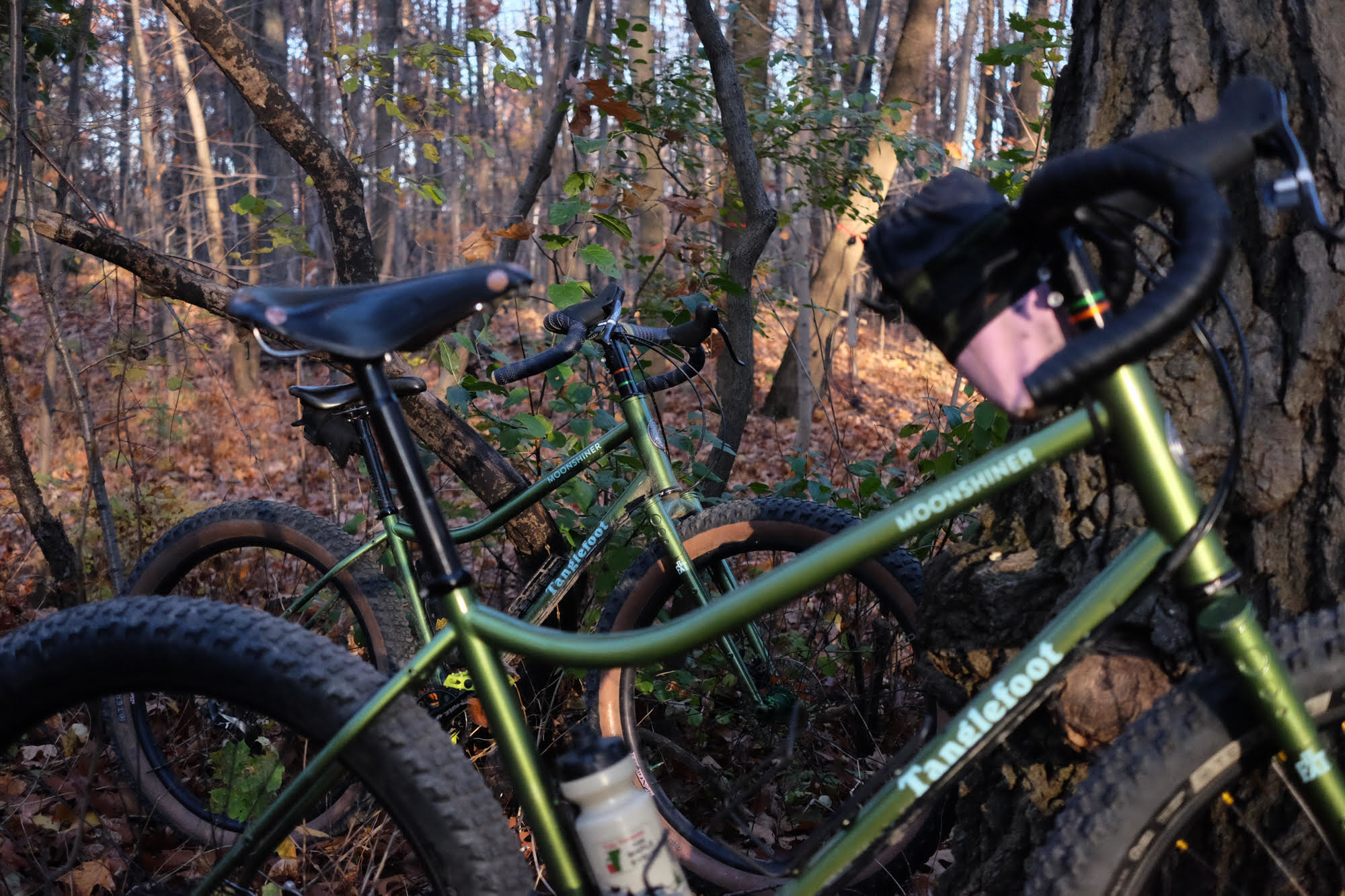 The Moonshiner felt spectacular on every part of this mixed terrain ride. I came at it with a few misconceptions, namely that drop bars are uncomfortable and 3" tires are sluggish. The opposite was true. With a 0mm reach Discord Creemee stem, the added height and proximity of the bars made them feel a lot more like straight or swept-back handlebars, in terms of comfort and control. With my tires inflated to 20psi, I never once thought of the ride quality as sluggish, whether climbing, descending, or riding on hard-packed flat surfaces. In fact, the Moonshiner is the opposite. It's stiff, surprisingly light, nimble, and sporty. It climbs like a dream - we made it up a few grades we have never been able to ascend without a hike-a-bike. Descending washed-out riverbed-like roads at high speeds was a breeze. As an added bonus, that fork crown and head badge contribute to an incredible looking bike.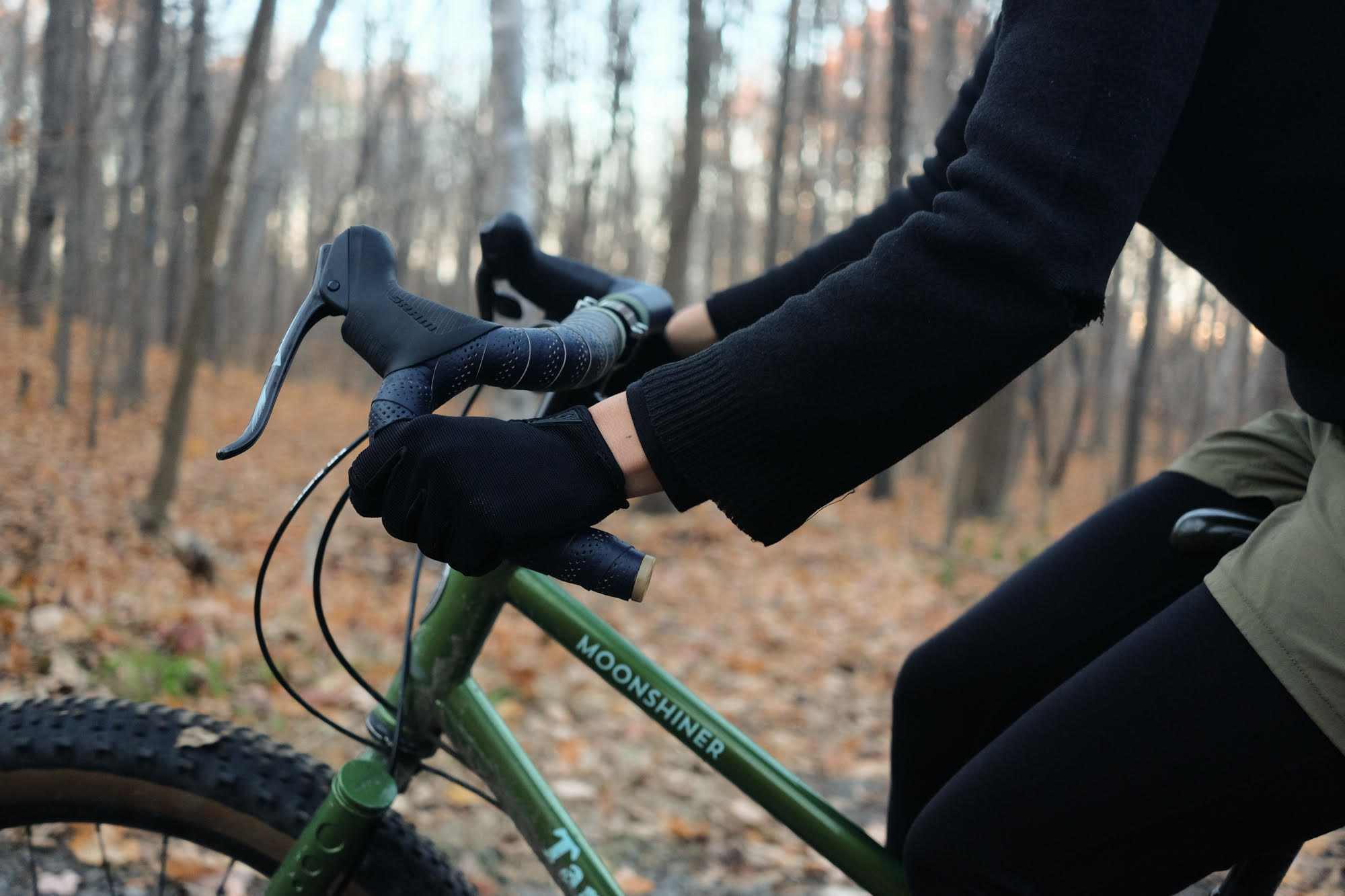 All in all, riding the Tanglefoot Moonshiner was a delight, and we're happy to announce that we'll be stocking all sizes at C&L this spring. Reach out to us if you'd like to plan for a custom build or get your hands on one of these frames.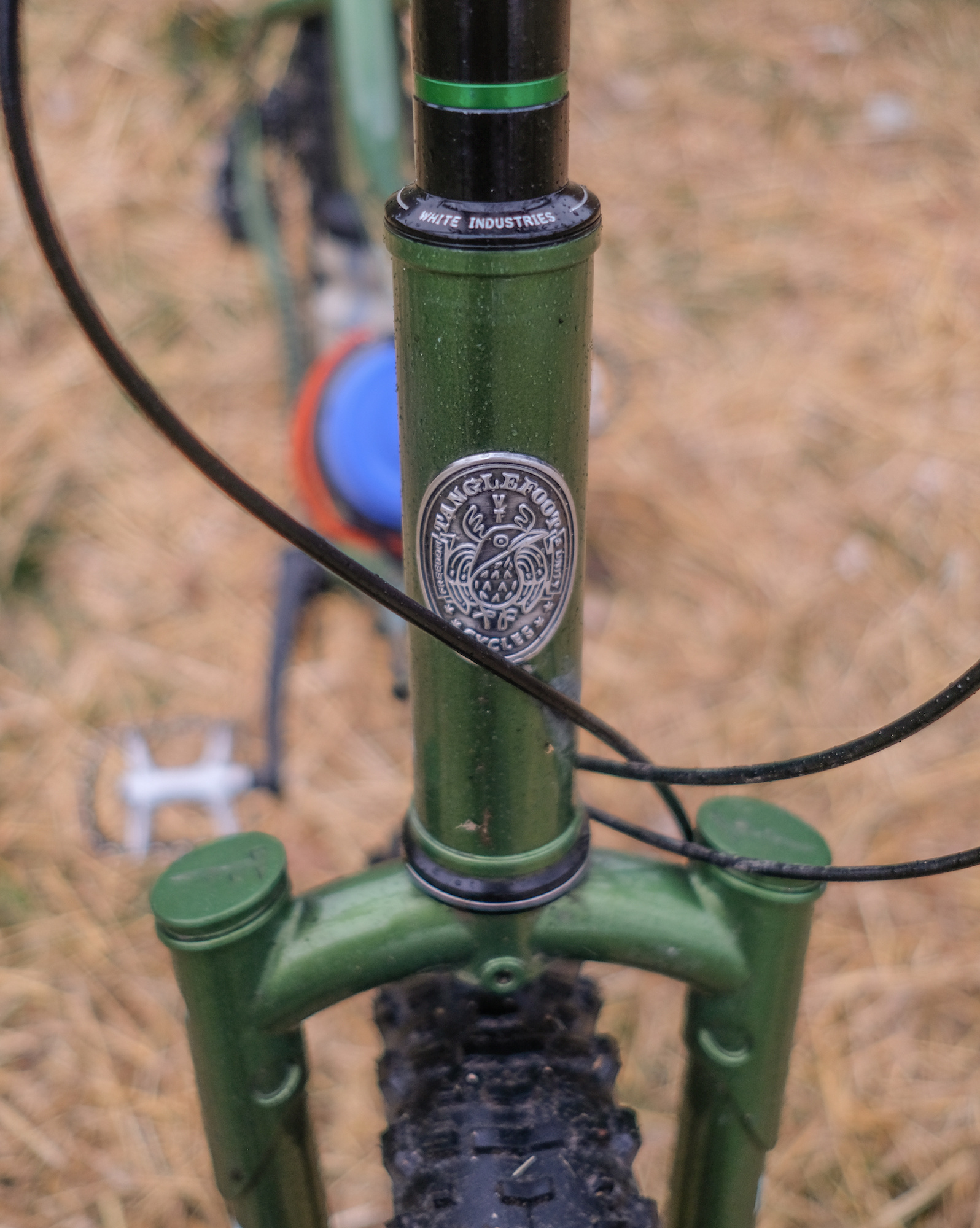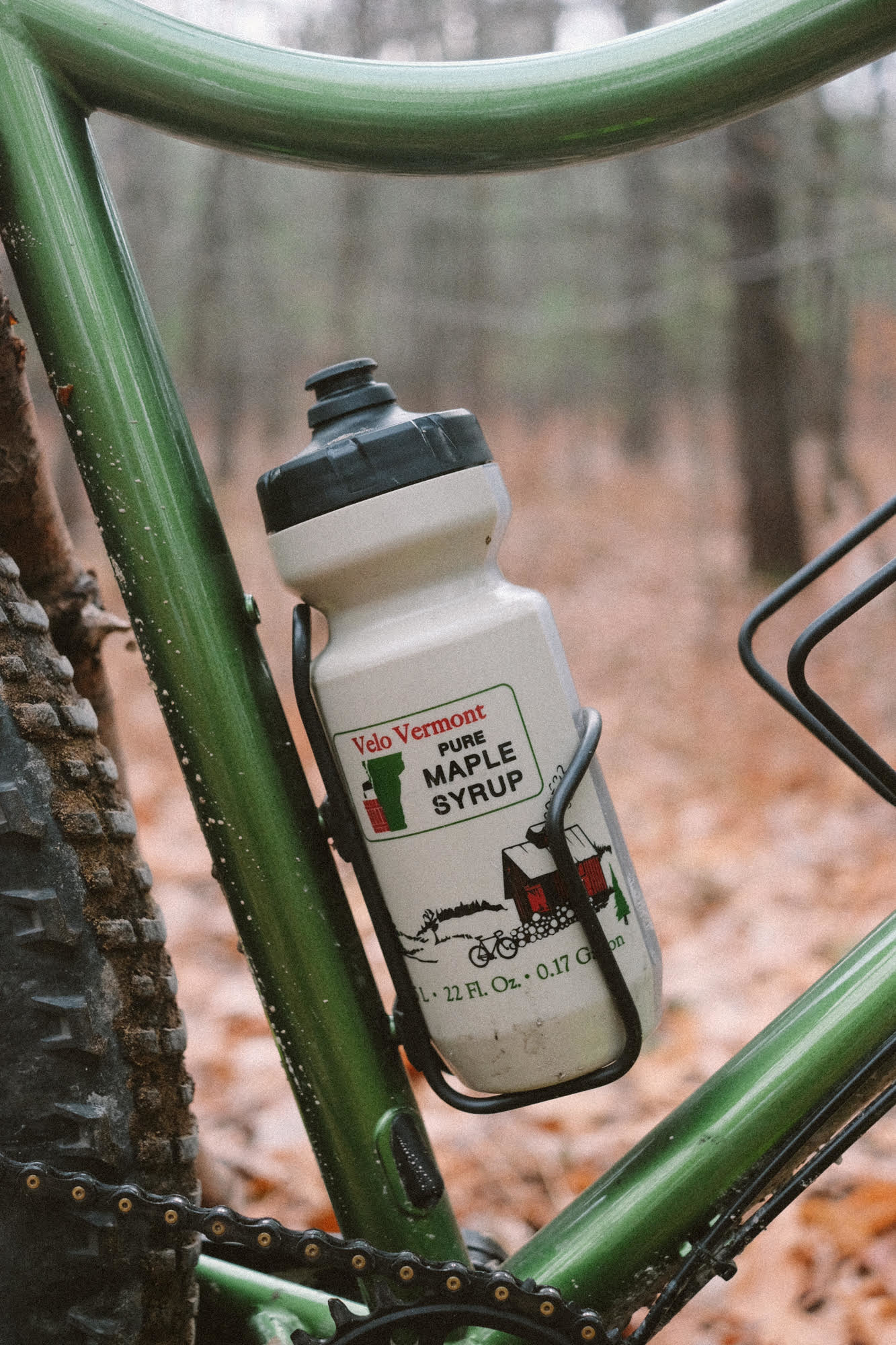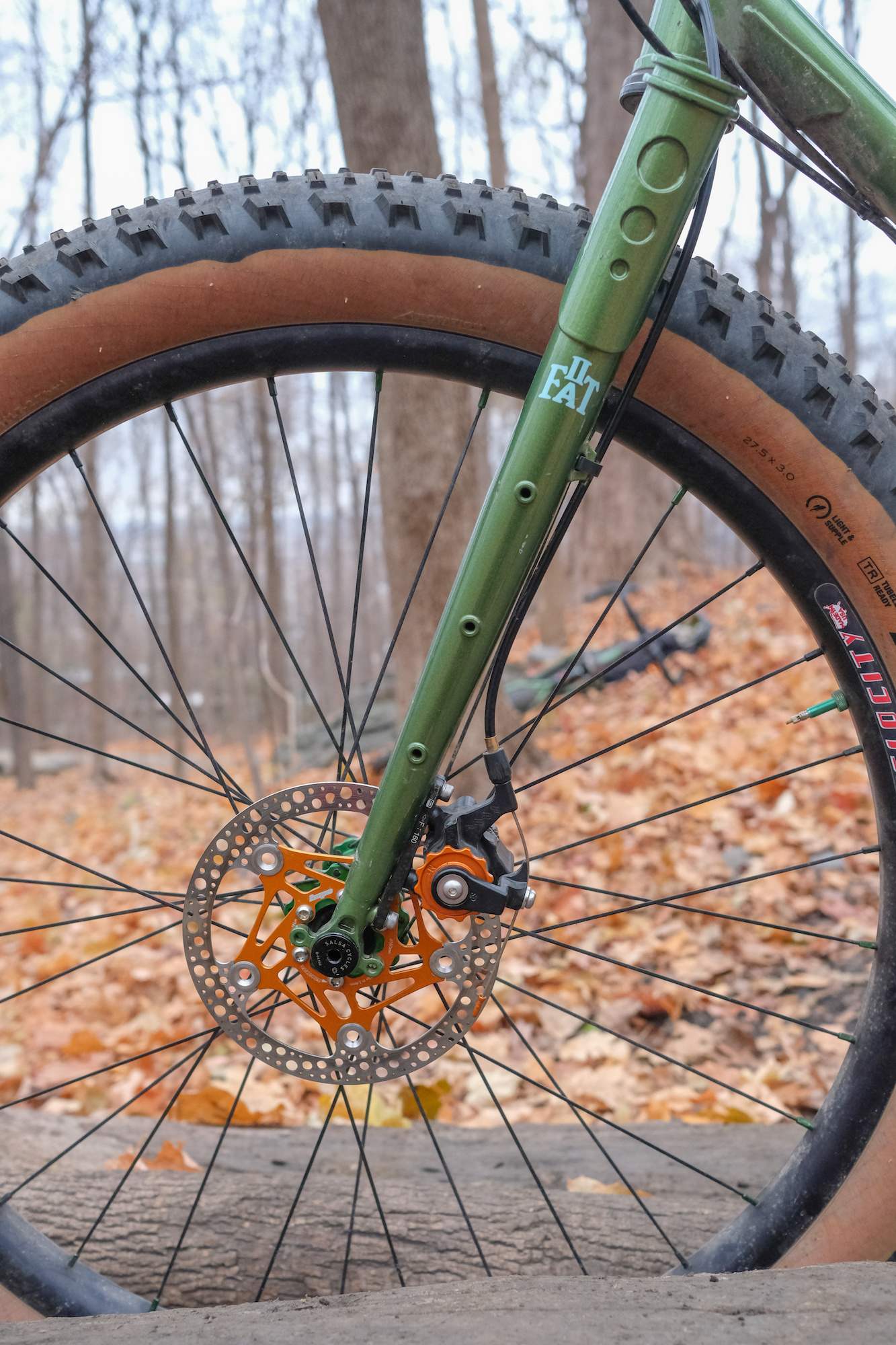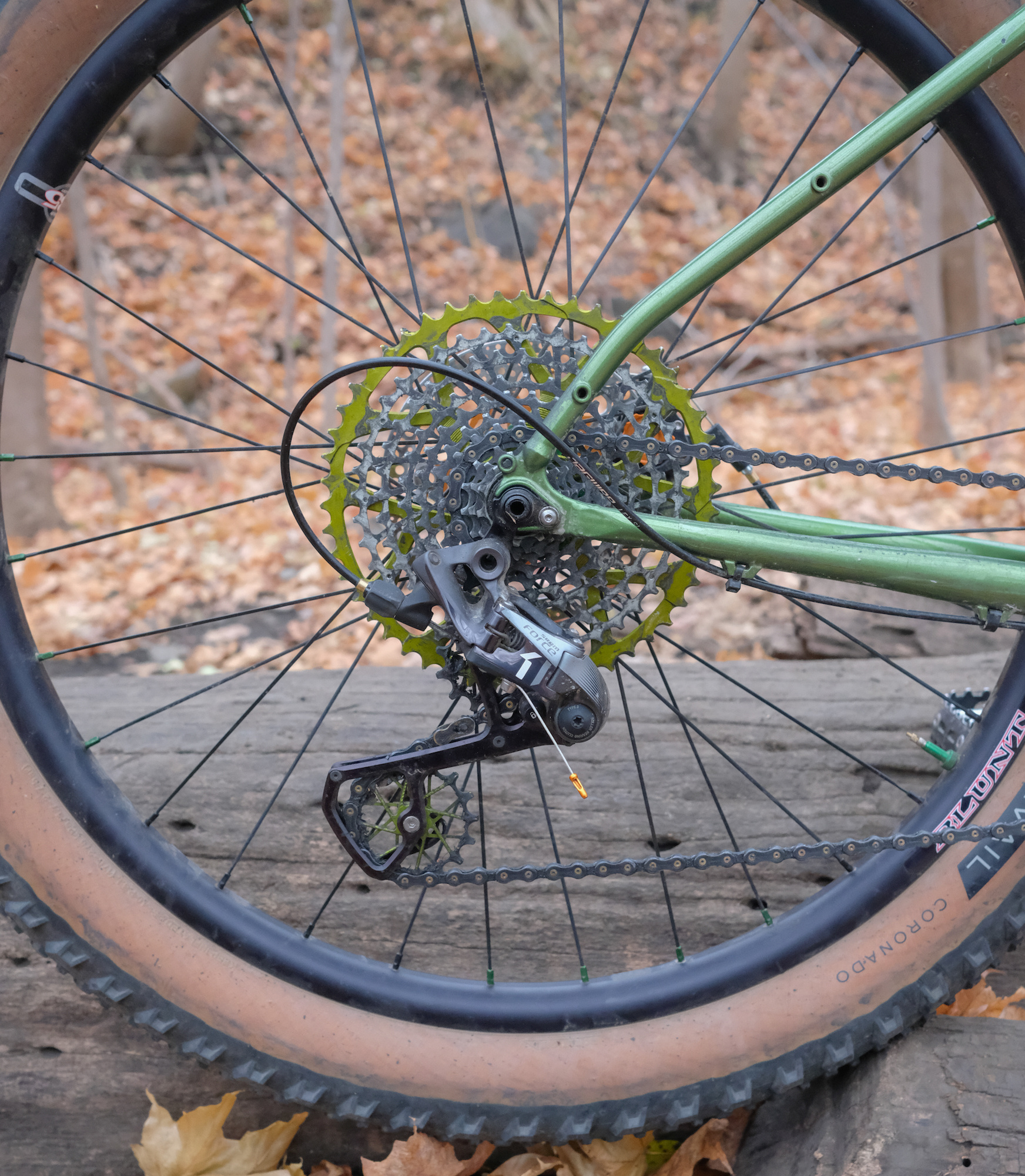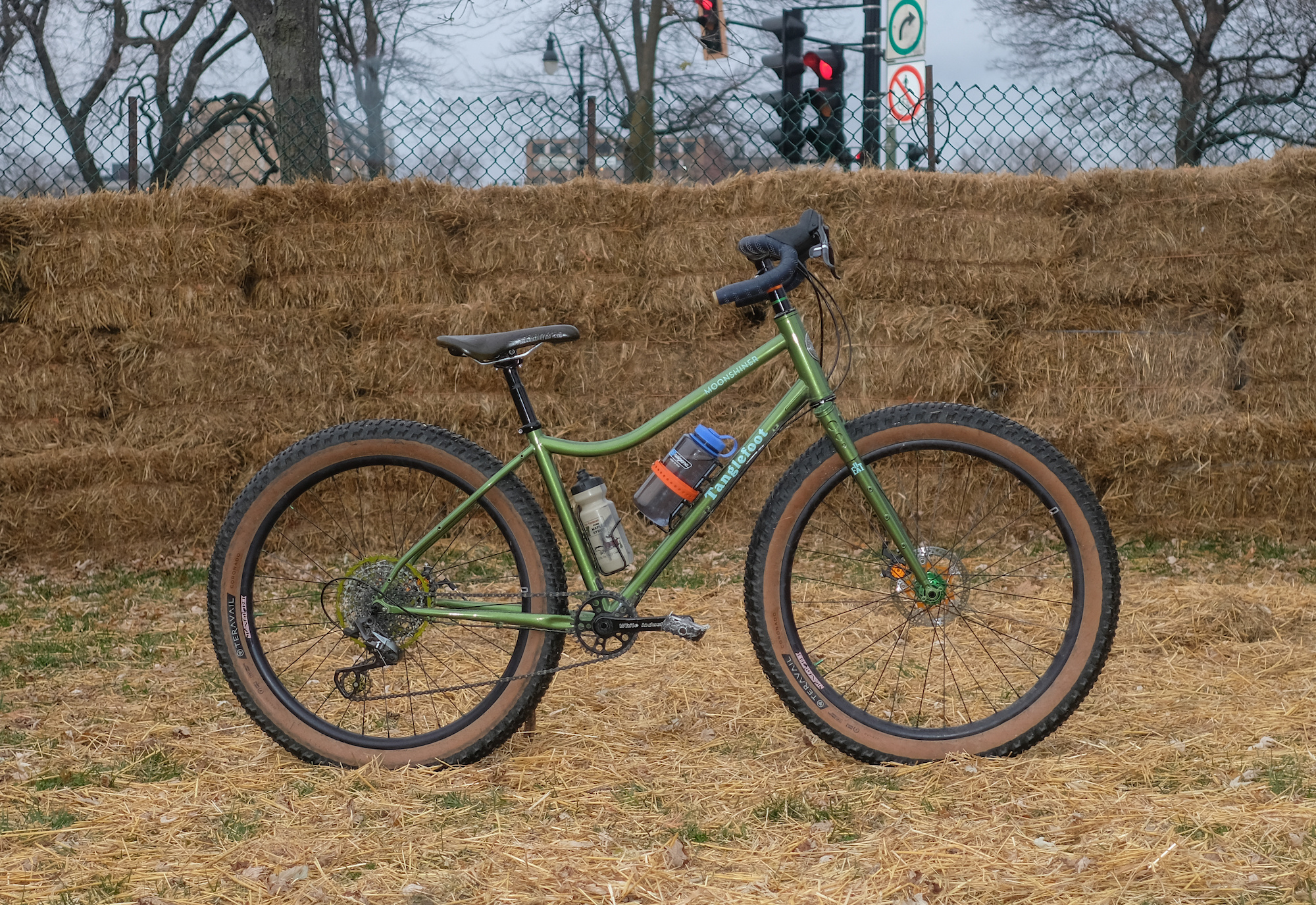 Photos of Abi shredding and the Moonshiner by @jochhoo and @gurpworld
Leave a comment