Login
Log in if you have an account
Register
By creating an account with our store, you will be able to move through the checkout process faster, store multiple addresses, view and track your orders in your account, and more.
Create an account
Staff Gift Guide 2020
01 Dec 2020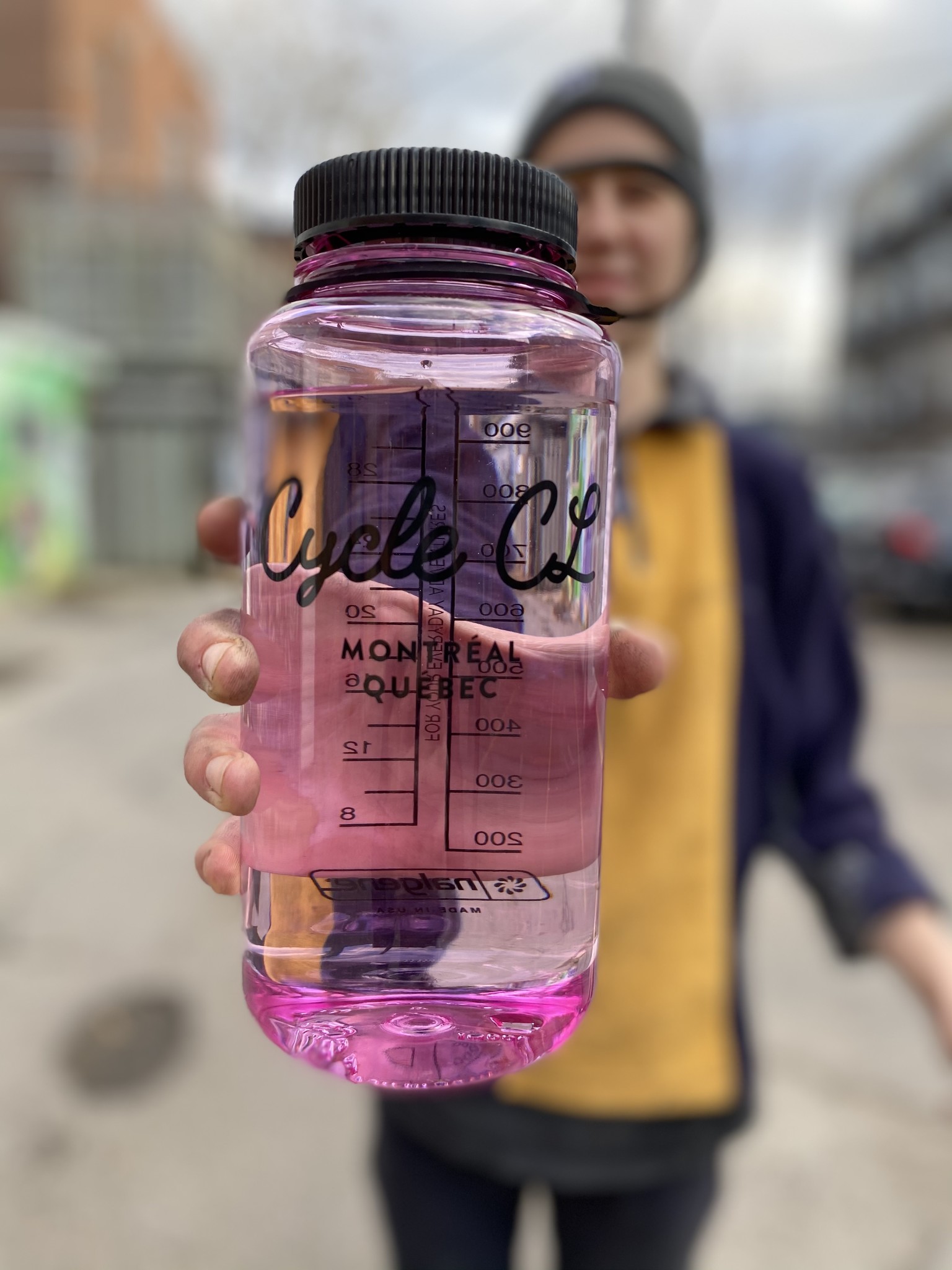 This has been quite a year, and you probably know someone newly bitten by the bike bug. Here's a little collection to help you find a small gift for a cyclist, put together by our team of riders of all types.
No more cowboy coffees, where the consistency is more syrup than an infusion directly descended from heaven, of having your spoon standing on its own in the middle of your cup. From now on, this bad coffee torture can end. While camping, in the middle of a ride or wherever, you can brew a cup that will make your home machine blush. Honestly, I only use the Aeropress 365 days a year to make my coffee at home! $45 (Sam M.)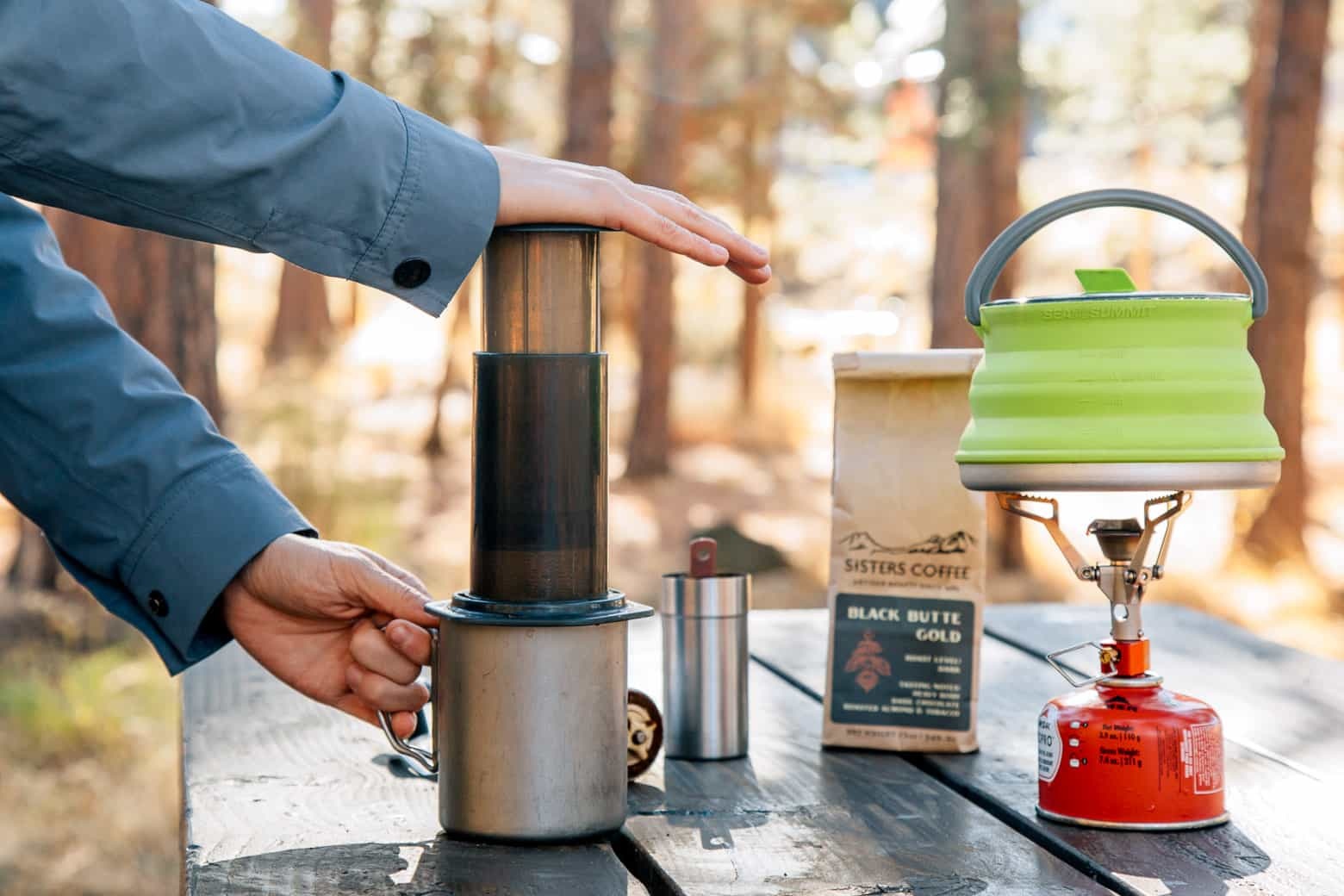 Socks are usually what we give to someone when we don't know what to offer for Christmas. But with Darn Tough, it is completely another story. Made from Merino wool in Vermont and offering a lifetime warranty (!), these socks are the perfect gift. $26-35 (J-D)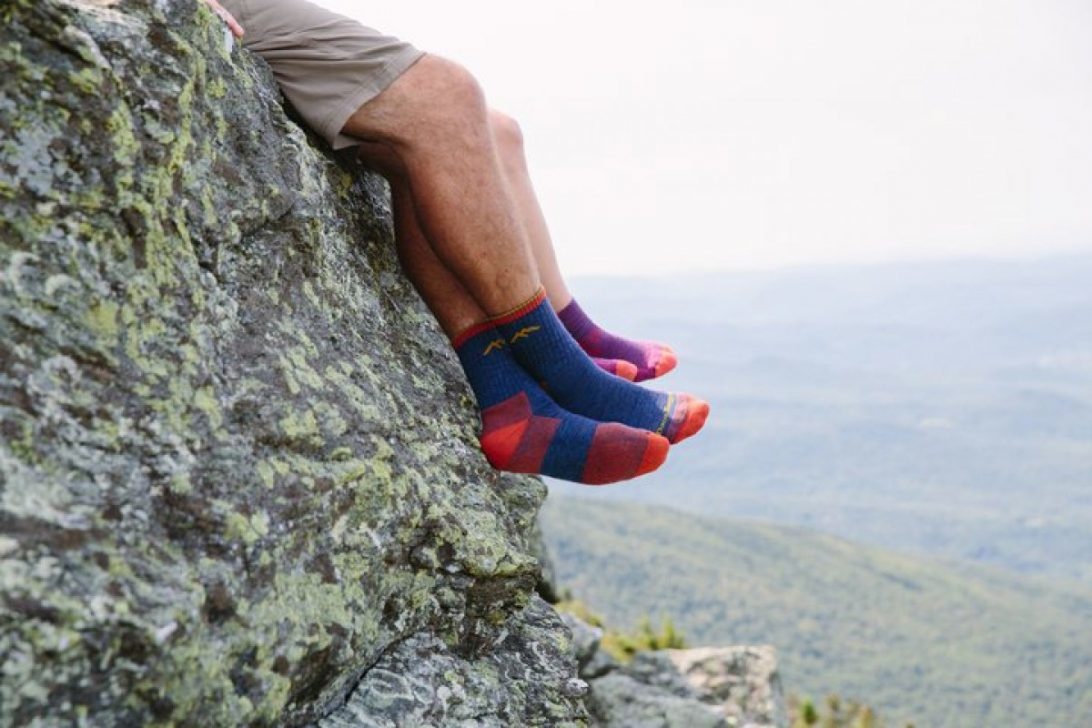 A "bungie cord" on EPO, the Voilé strap – embellished with our iconic Cycle C&L logo – will solve many problems you'd run into during an adventure in the middle of nowhere. 11$ (Sam M.)
There are a lot of "hydration technologies" around in 2020, but we like to keep it simple with what's probably the very best sport bottle on the market. Perfect flow, light and easy to handle while on the bike, and of course fun colours to match your favourite whip! 15$ (Julian)
What can we say about Nalgene bottles? They last forever and have a million uses. Don't go an a trip without one. 17$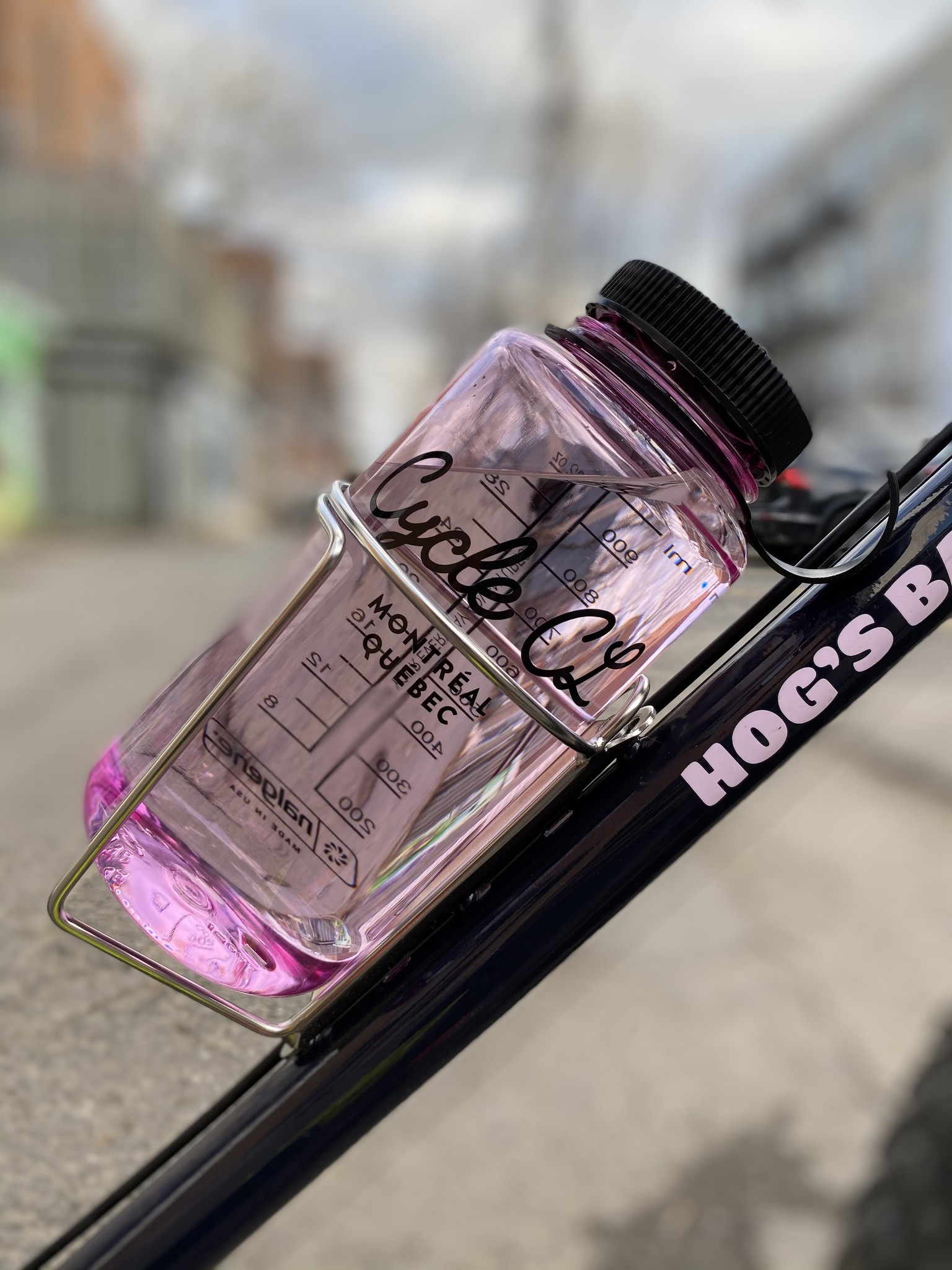 The ultimate tool for all road problems, multi-tools will help out the mechanic in you. In addition to being easy to carry around in your bag, they are pleasant and easy to use. With the right tools you can do just about anything and with a multitool, adjusting your brakes, your saddle, and tightening the screws loose on your cabinet doors, it'll be a snap! $20 -$99(Justine)
This basket-bag is one of the most versatile accessories on my bike right now. I've used it nearly every day this year, whether I was running errands around town or on self-supported tours. It has an easily accessible front pocket, a reliable tie-down system including an extra strap for rocky roads and potholed boulevards, and with its classy
 good looks, it's a great gift for any cyclist. Plus, you can feel proud to be supporting a small Montreal company, Atwater Atelier. Made for the cheap-tough-good Wald 137 baskets, made in Kentucky since 1924.
168$
(Julian)
Inspired by the famous composer's love of mycology, Sim Works made this beautiful bottle cage with laser cutouts to mimic an efflorescence of spores. 60 bucks is steep for a bottle cage, but its stainless steel construction, tough welds and gorgeous black or sandblasted finish ensure that, like mushrooms, the John Cage will outlast us. 60$ (Roberto)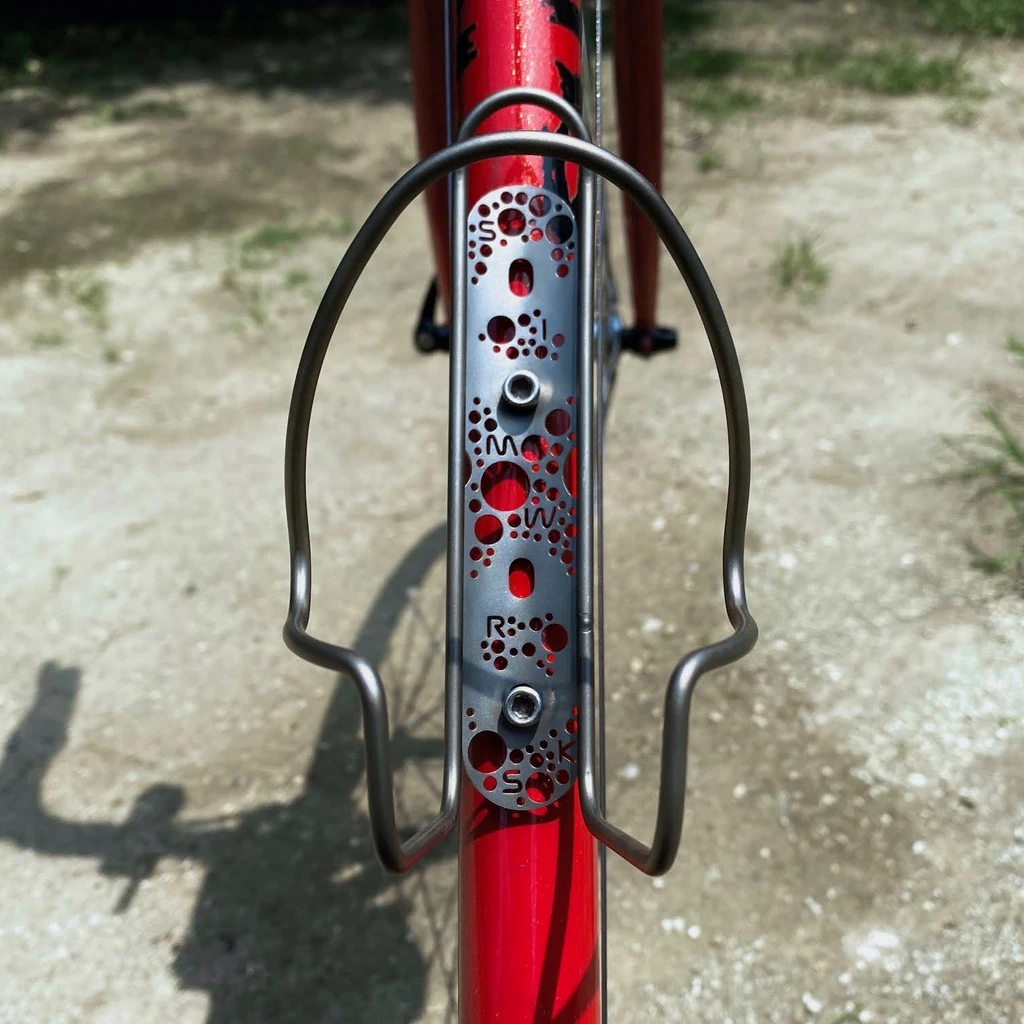 The Litercage, to no surprise, is built to carry oversized bottles of a litre or more, such as those made by Nalgene. The 7-slot mounting lets you put it almost anywhere on your bike, and it's available in black, mint and violet. 45$ (Roberto)
Tired of loosing your voice because of the "hey, watch out!" an "on your left!" while driving on the new REV? We have the solution for you! In copper, bronze, aluminium, whichever "bing" bell you choose, it will signal your presence loud and clear wherever your two wheels can take you. For the "Insta-Famous" check out the hand painted Cranes. 16$ to 52$ (Sam M.)
With their ultra light and compact size, the Optimus Burners are perfect for touring, bike packing, camping trips, or just for making a little coffee anywhere. from $50 (J-D)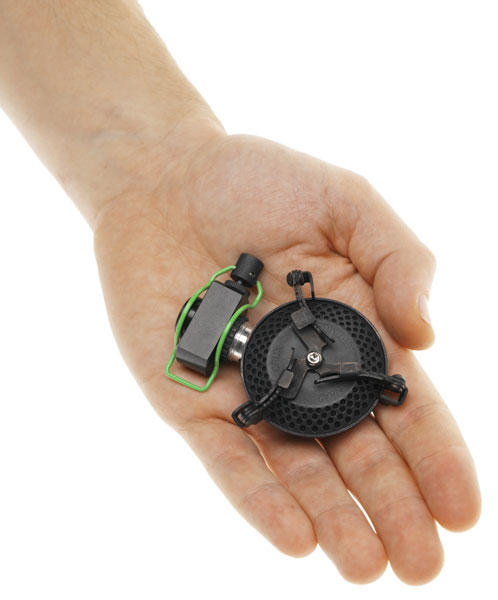 In your Christmas tree or on your bike, 400 lumens of light power is always noticeable! (Sam M.)
My easy gift recommendations so that you can give your bike a little love, or just so that the person you're looking to spoil can get their hands dirty! 4-15$ (Sam M.)
This one is a present for the creative cyclist in your life: you can strap almost anything you can think of onto cargo racks! Last summer I rode with all my sleeping-outside gear strapped to a cargo cage between my thighs. It was bulky but it sure got there. From 46$ (Simon)
It's a rare magazine that's even worth opening, but Bike Quarterly is hard to even put down. I read it cover to cover four times a year, taking my time and enjoying every article on cycling adventures, weird new and old bikes, and product tests. It's a slow and pleasant alternative to neverending social media posts and blogs about the latest greatest wonder-materials. 15$ (Simon)
The Ergon GP-1 grips are probably the most comfortable grips on the market. You only need to try them once, and it becomes practically impossible to do without. The cork version (bio-cork) is by far my favourite. 50-65$ (Sam B.)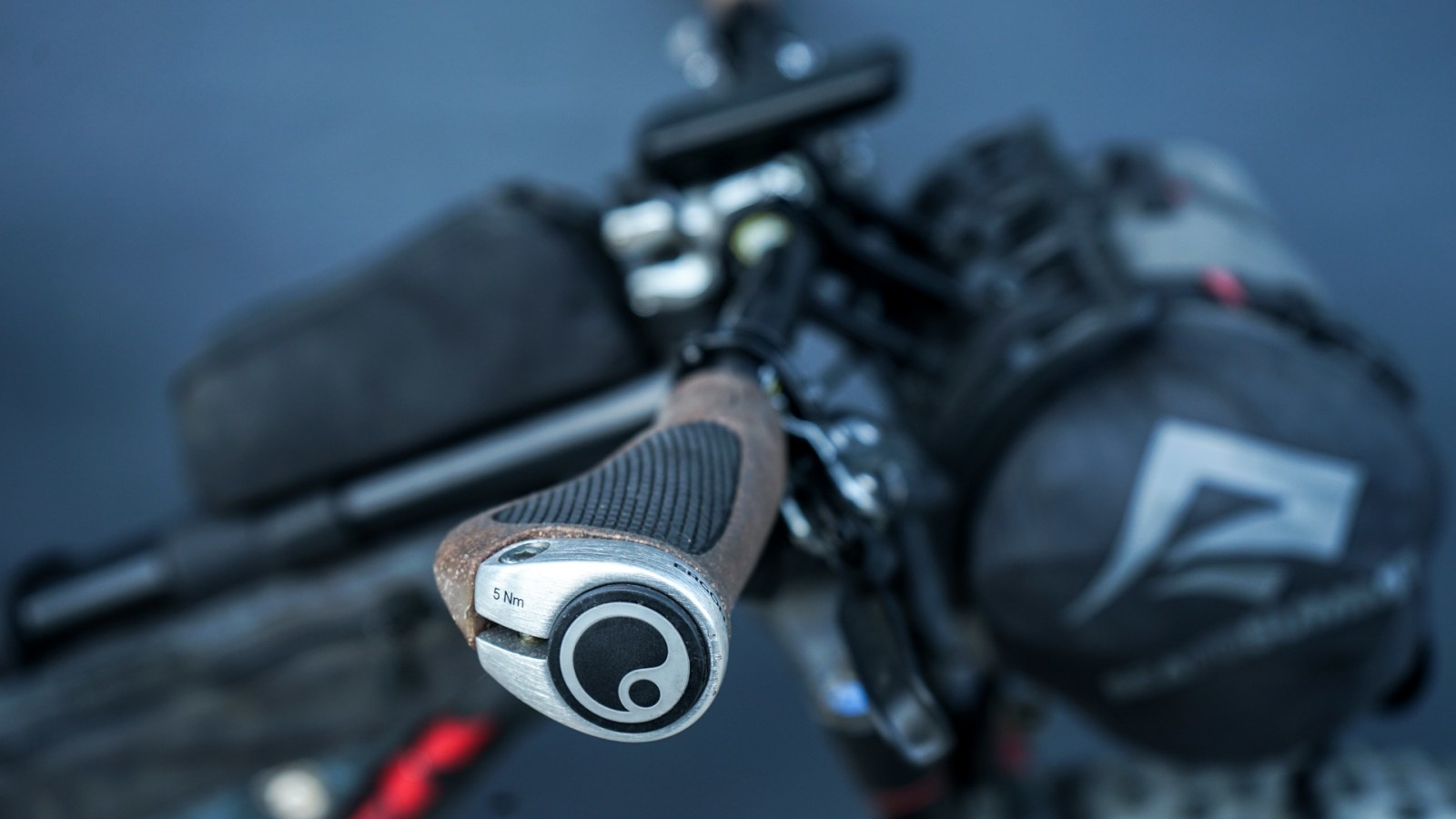 17. Polished Bike Parts from Velo Orange
Let's face it, as a general rule, the more your bike is fitted with chrome parts, the more beautiful your bike is. So, to satisfy your needs for chrome parts or those of your loved ones, nothing better than a regular or 1L bottle holder (for your Nalgene C&L), or a luggage rack, or even Velo Orange fenders. From 30$ (Karo)
Park Tool's Spork is the "tool" you need and never thought about. In no time at all, it will become an everyday essential for the person you give it to; in addition she / he will be able to make everyone believe that she / he is a mechanic. 14$ (Luc)
Do you know a wine-influencer who likes to stay "hydrated" on long rides? Believe me they will go nuts when receiving this magnificent bottle holder. And why not accompany the gift with a nice bottle? The Spanish Altamente Jumilla wine is a great go-anywhere for just 14$ ! If you appreciate finer delicacies, a 2013 Valinière Faugères from the Léon Barral estate will throw anyone off guard for 60$.
Leave a comment