Free shipping on orders over $125 (oversized items excluded)
Login
Log in if you have an account
Register
By creating an account with our store, you will be able to move through the checkout process faster, store multiple addresses, view and track your orders in your account, and more.
Create an account
Nitto, Honjo and Spray.Bike distribution in Canada
23 Jul 2023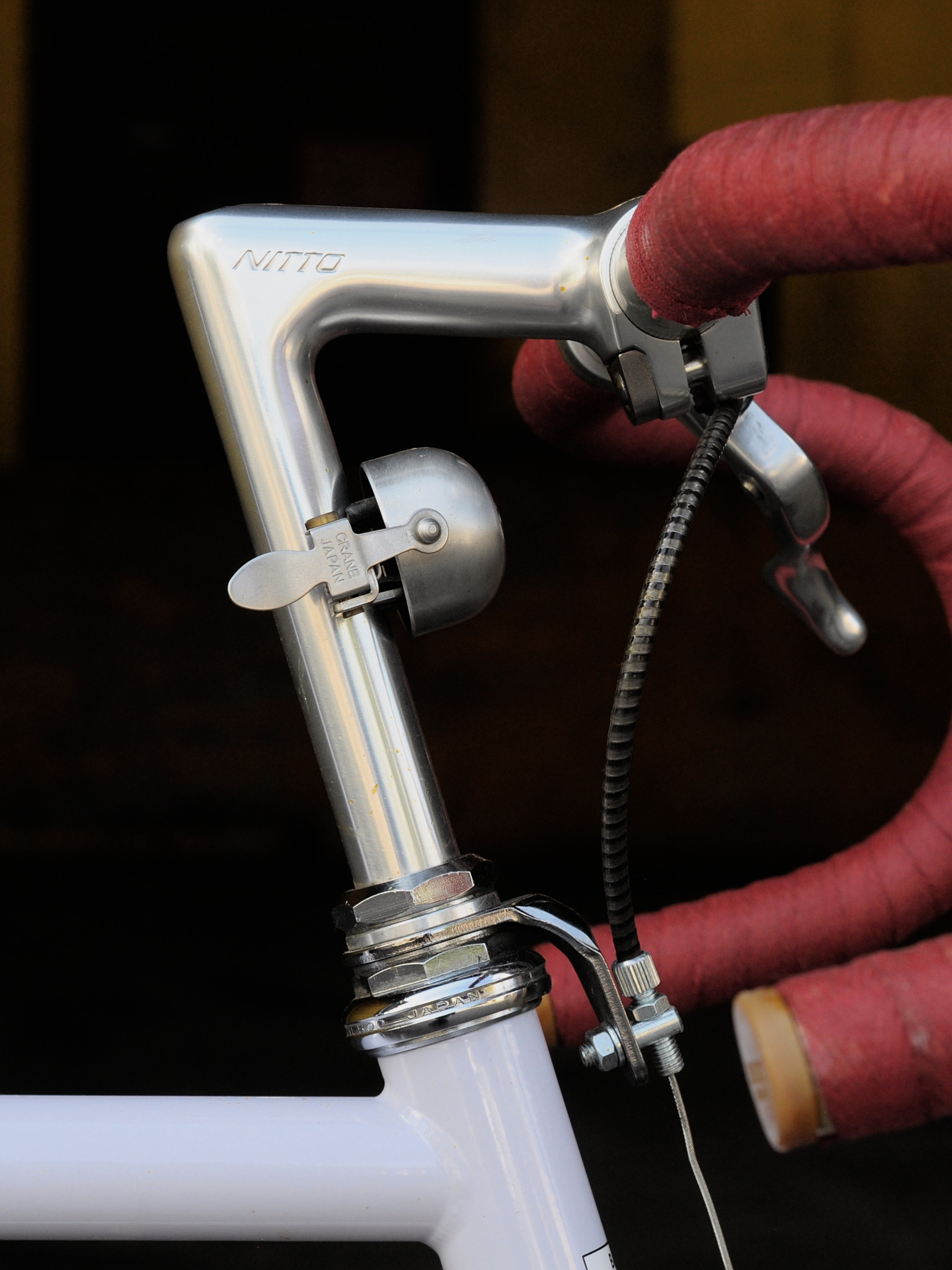 At C&L Cycles, we've had a long-standing goal of providing Canadians with the very best parts to make beautiful, classically-styled bicycles, and in 2023 we've redoubled our efforts in that direction, since it's getting harder every year to find solid, elegant components.
We're therefore pleased to announce that C&L are now Canadian distributors of Nitto components, Honjo mudguards, Growtac disc brakes, and Spray.Bike bicycle-specific spray paint. That means your local bike shop can get in touch with us to get wholesale pricing, in addition to everyone being able to get their hands on those high-quality products in-store here in Montréal and throughout the country on our webstore at clcycle.ca.
Two of C&L's partners, Roberto and Julian, visited Japan and Taiwan last Spring in order to form closer ties with our long-time manufacturers and to meet people we'd been wanting to do business with for many years, which led to us finally being able to offer these parts directly in Canada, rather than needing to re-import from the USA.
Nitto have been making the very best stems, handlebars, and seatposts in their Tokyo factory for decades, not to mention their inimitable racks and various handy accessories. Our friends at Blue Lug, a collection of bike shops also in Tokyo, filmed their recent factory visit, which is well worth a watch:
We'll be distributing all their products that we possibly can, but Nitto have had a serious production backlog since the pandemic began, due to steady high demand, with some items still at a 2-year delay or more and very little on-hand, so don't expect miracles - some items will remain extremely rare for a while. Therefore in the immediate future, we'll be receiving:
We've ordered many more handlebars as well as seatposts and small parts (and racks if we're lucky, those are complicated to make), but they won't be ready until Spring 2024 at the earliest. Those are the timelines we're working with, and we'd rather be transparent about it instead of offering you the moon and disappointing you.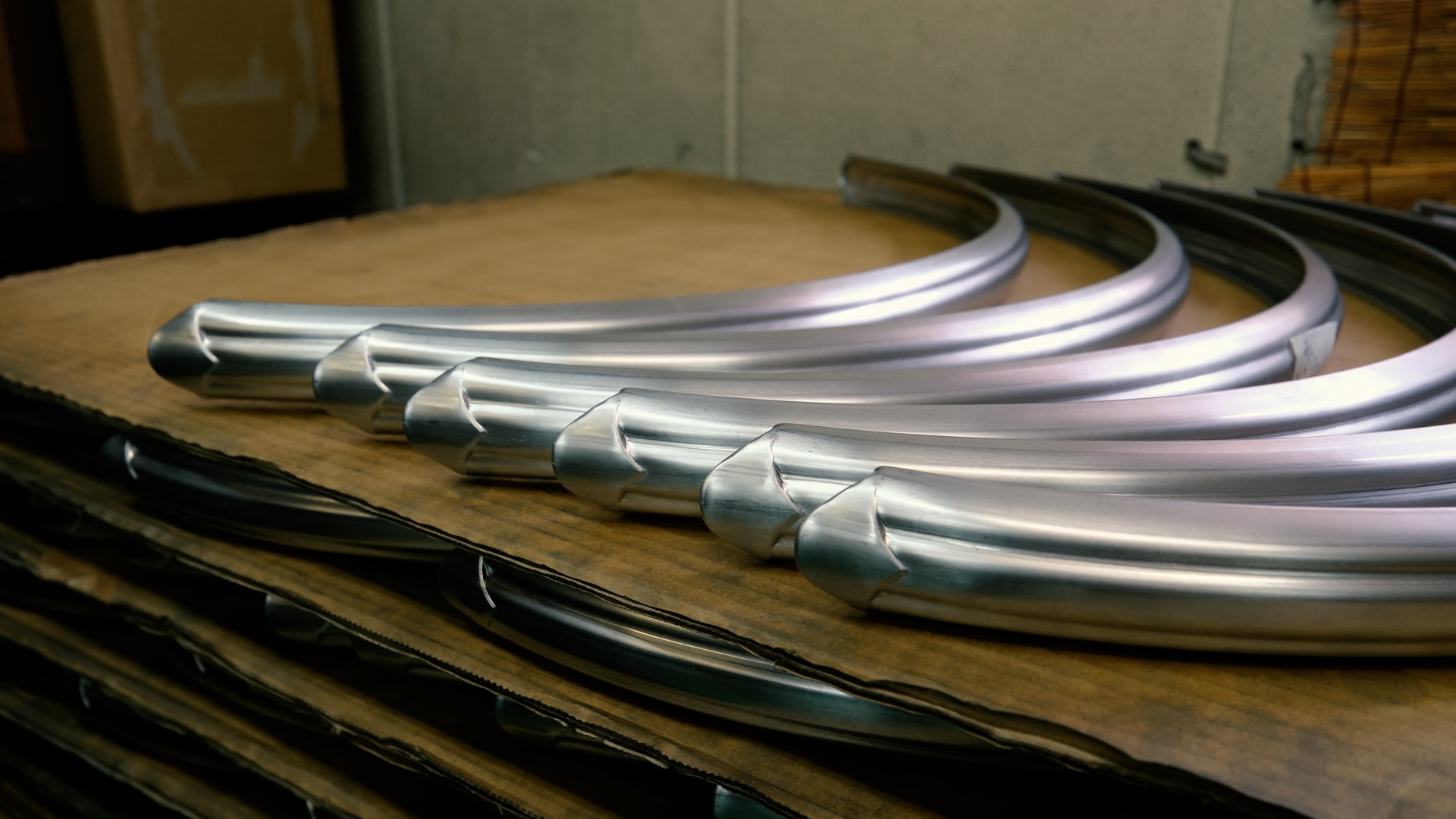 Honjo make the best all-aluminium fenders in the world today, in gorgeous classic shapes, often with their trademark hammered finish. There are far too many variations for us to stock everything for the moment, but we'll have a little bit of variety, and will expand our Honjo offering in the future as we're more confident with what's in demand. Thanks again to Blue Lug for this album of photos from their visit to Honjo, and to Circles/SimWorks for the video interview and visit:
Spray.Bike make bicycle-specific rattlecan paints in great modern and classic colours, which are easy to apply and in steady hands provide high-quality results that are fit for a custom frame or for a restoration. They've always been hard to get in Canada because of the different labelling laws here for spray paint. We therefore worked with them to have everything nice and legal, and we're receiving our first shipment directly from their factory in Europe shortly. 
We'll be the official Canadian distributor and will be offering these to all bike shops, frame builders and professional restorers. Wholesale orders will ship Purolator Ground only, and retail orders will ship Canada Post Regular Parcel, due to the labelling and carriage laws for aerosols. We'll be unable to ship internationally, but you can find this paint in many countries through spray.bike and spraybike.us.
Initially we'll have 35 solid colours, in addition to the all appropriate finishes, primers, putties and metallic coatings, and three Keirin flake finishes.
Growtac are a new firm but make a very impressive disc brake, the Equal. This Japanese-designed and manufactured caliper is mighty enough and beautiful enough to convert both hydraulic purists and rim-brake die-hards. They have a manifesto. It's worth a read! As they develop and perfect their other products, we'll be getting those, too.
Growtac Equal brakes aren't cheap, but they come as a pair (front and rear) of calipers, and include mounting hardware, all types of cables, both stiff and flexy housing, so basically everything you'll need to set them up other than levers.
Quantities are limited, but we'll be re-ordering frequently and Growtac's lead times are very reasonable.
All these products will be available directly from C&L for individual buyers, through all current Canadian Bassi dealers, and we're accepting new wholesale accounts for all these brands in Canada! In the latter case, please get in touch for terms and how to order.
Leave a comment