Free shipping on orders over $125 (oversized items excluded)
Login
Log in if you have an account
Register
By creating an account with our store, you will be able to move through the checkout process faster, store multiple addresses, view and track your orders in your account, and more.
Create an account
Newsletter June 2021
11 Jun 2021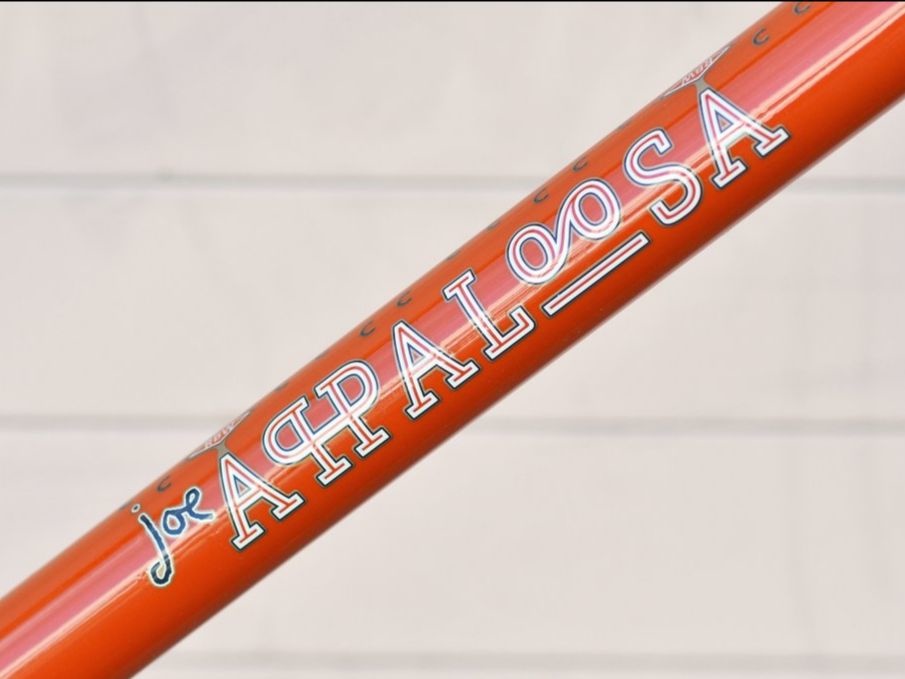 *|MC_PREVIEW_TEXT|*
Joe Appaloosa touring frame, and some new and restocked touring gear
Happy summer, friends! I've been seeing more and more of you out and about wherever I've been riding. Just make sure you stop and smell the roses on the way.
As you know, it's not like anyone has bikes right now, and it's no different for us. I quite enjoyed how clearly this article sets out the weirdness of this year (and coming years). If even the big companies are having a hard time of it, you can imagine what it's like for the likes of little ol' us.
Fortunately, we do have some good and rare touring gear that's either arrived, or is lined up and will come soon. Check it out below.
We're also still taking pre-orders for the next Bassi frames, which arrive at some point this summer. As we get closer we'll get in touch and see how you want yours built.
Joe Appaloosa
Rivendell Day is always thrilling, and just today (we're telling you before anyone else) we received several Joe Appaloosa frames. It's a gorgeous, fully-lugged, super-long touring and all-rounder frame that'll fit 2-inch tires. It's real dreamy. We've promised a couple to some people building them up with us, and I ordered one for myself, but there's still a good few to go around. Just reply to this email if you want to talk about a build, it's what we do best!
Touring Bags
Good stuff here! Last week we opened accounts, and placed orders, for bicycle bags from Swift Industries (made in USA) and Carradice of Nelson (made in Lancashire, UK). They're not in the store yet, but keep an eye there.
Swift Industries: they make bikepacking, pannier, and randonneur bags out of technical fabrics, and are probably the most beloved modern, professional and diligent American bag maker today. A few of our crew have ridden theirs hard and still love them.
Carradice: the arch-traditional saddlebag, British country touring style. Made of traditional waxed cotton duck cloth, these are waterproof, quite affordable, and surprisingly roomy. Once you have one, you'll genuinely wonder why everyone else doesn't, too. I've had one for a few years, and our friend Matt (from the UK) even longer, and they wear in really elegantly. Some say old-school retro, I say don't mess with success.
More restocks
As usual, some interesting restocks you might want to know about:
Velo Orange: handlebars, racks of all types, bottle cages, a few new products too
Voilé Straps: we got a couple of new colours of the C&L branded ones, and some regular ones in varied sizes from teeny-tiny to really chunky.
Coming soon as well, Terry saddles, they're ordered and on their way up from Vermont. Fantastic saddles for long distance riding if you've got lady parts touching the bike, and I have yet to find anyone who regretted theirs.

For ourselves, we've got a couple of staff and friends rides planned soon, now that all our friends have their vaccines. Get yourself a group together and let us know how your big rides went. Hope to see some of you around enjoying the freedom to ride all over the place!
Leave a comment