Free shipping on orders over $125 (oversized items excluded)
Login
Log in if you have an account
Register
By creating an account with our store, you will be able to move through the checkout process faster, store multiple addresses, view and track your orders in your account, and more.
Create an account
Newsletter August 2020
27 Aug 2020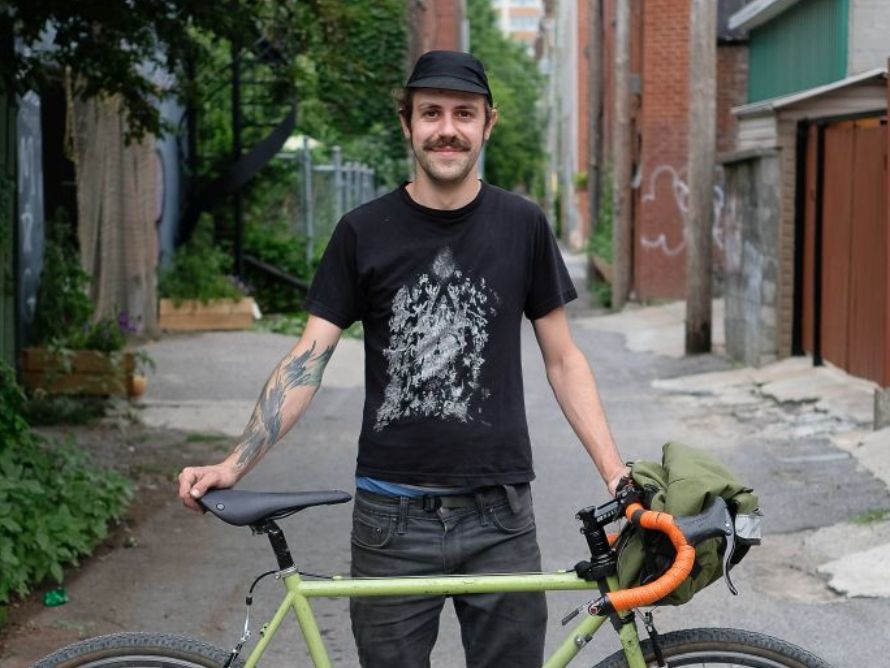 *|MC_PREVIEW_TEXT|*
Late summer update
Big update, since it's been a while - good reads and rare products restocks
It's been too long, friends! We're still working hard on bike repairs and sending people off on their fun adventures. A lot of staff is on holiday, with JD in the woods but back in a week, Julian leaving soon, and some of our beloved mechanics back at school.

Our good friend Jo Chhun has been taking lots of bike pictures for us and we've put up some blog posts with bike checks and staff bike details. They're good inspiration if you want funky parts on your bikes!

We're taking pre-orders for the next run of frames, which are being welded and painted right now. The Hog's Back will return in pink and two new colours, and we're getting a huge run of the Montréal V3, improved and upgraded with the years' of feedback we've gotten, with a fun colour as an option to the classic black+white.

We restocked Sim Works stuff, Velo Orange bars and racks, Salsa cages, and C&L MTL gear (discount code ahoy!). Also new products: wool socks, Bicycle Quarterly and a bunch of bike racks. See below!
New products:
Darn Tough socks: I know it's a bit odd but I get excited about really good wool socks. They're the best thing ever on long rides day after day, no matter the weather. These are made in Vermont and have a lifetime warranty (yes, really!). I've had some for years and they're still trucking.
Bicycle Quarterly: Probably the only not-run-by-the-marketing-dept 4-times-a-year magazine for all-road riders, packed with adventures, massive knowledge and classic (or modern-retro) randonneur bikes. Worth the price, we got a few subscriptions to resell.
Back in stock now:
That's it for now, thanks for reading. Life is starting up again after the long weird summer, but don't forget to go out with your bike. I find that the fresh early autumn weather is the best time of year for long rides!
Leave a comment