Free shipping on orders over $125 (oversized items excluded)
Login
Log in if you have an account
Register
By creating an account with our store, you will be able to move through the checkout process faster, store multiple addresses, view and track your orders in your account, and more.
Create an account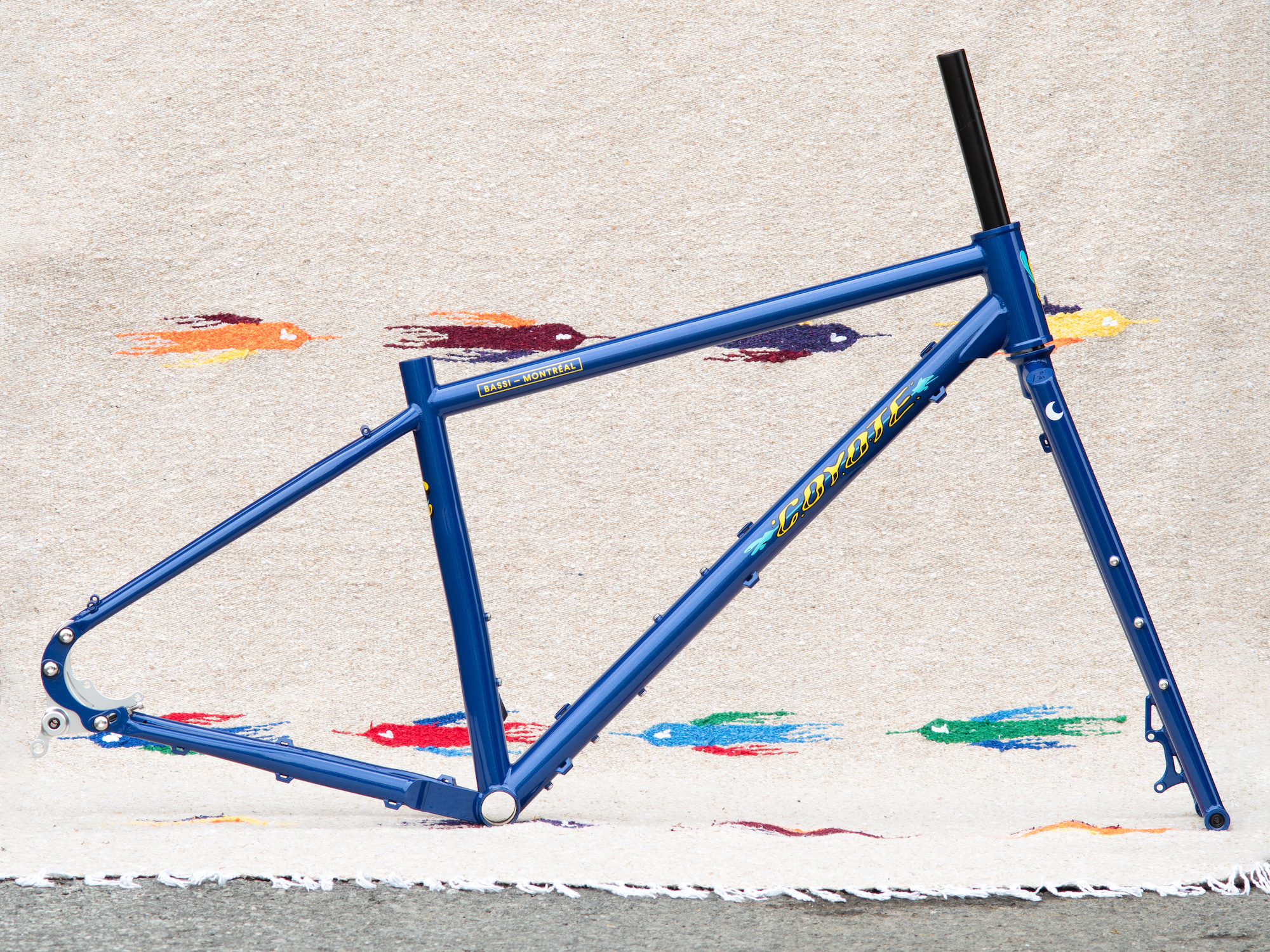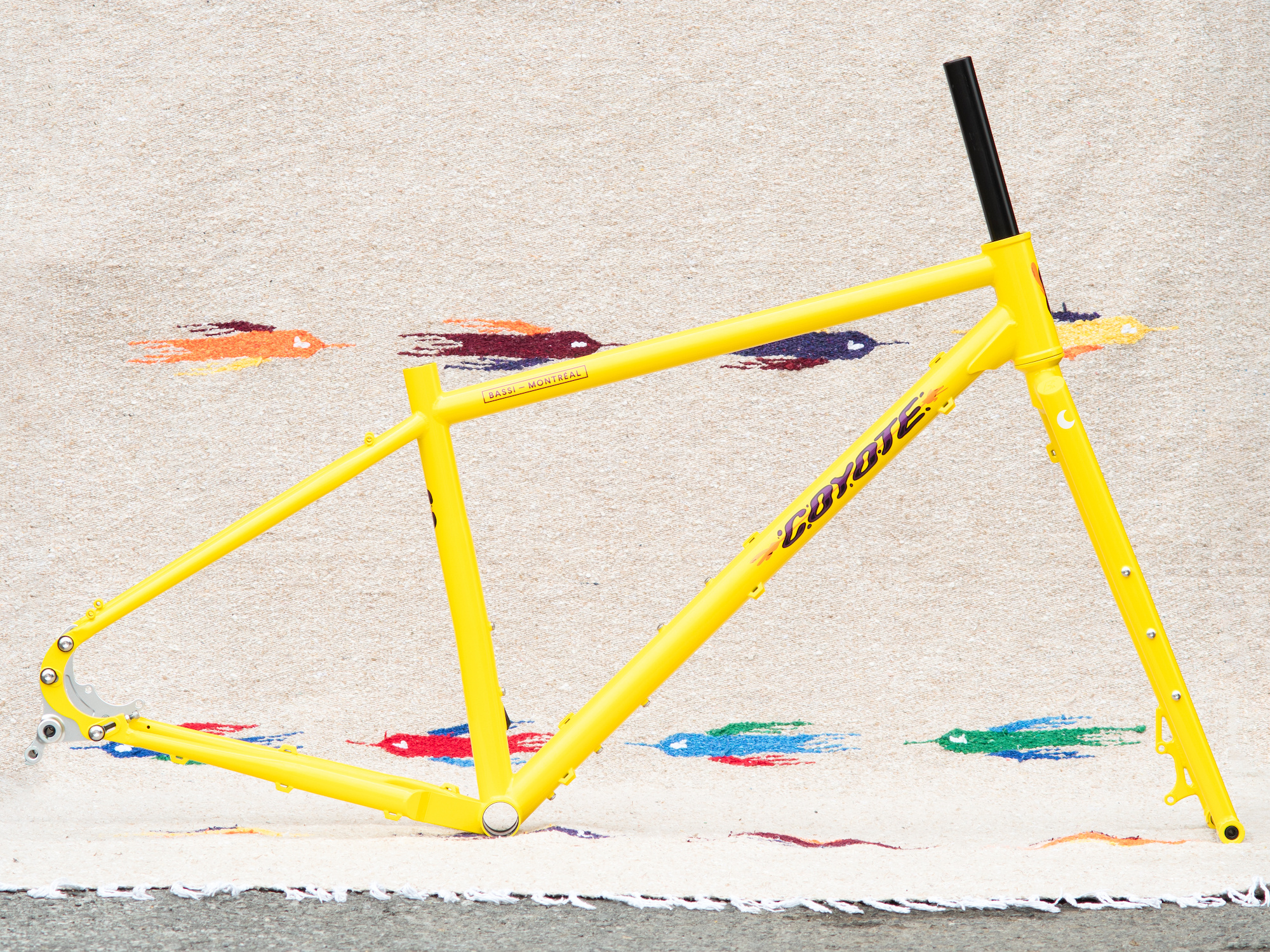 After years of prototyping, here it is!
The Bassi Coyote is an ATB we've been working on for the last couple of years and are beyond excited to finally have arrive at our dock! We're calling these colours Stargazing Blue and Sunbathing Yellow.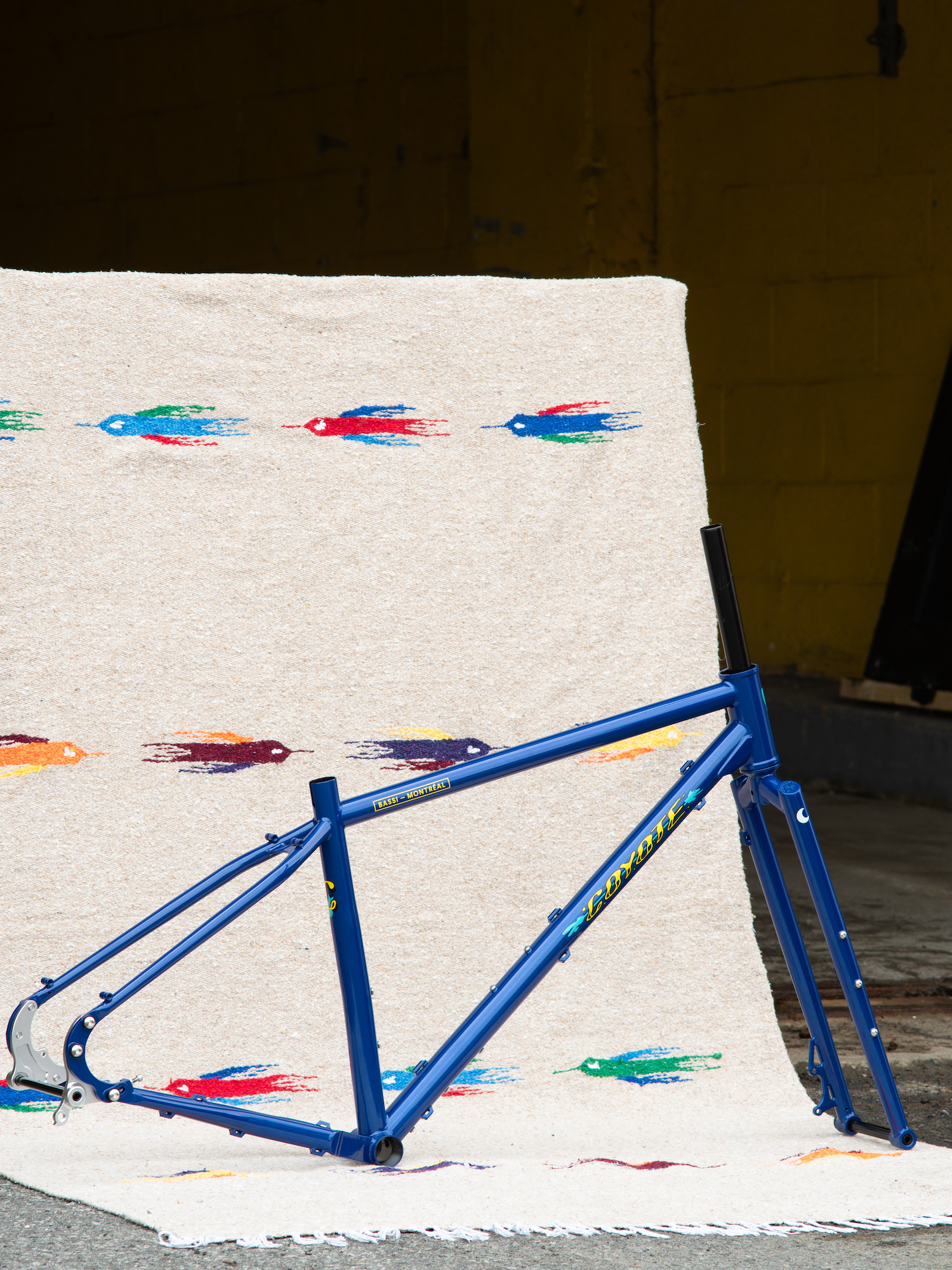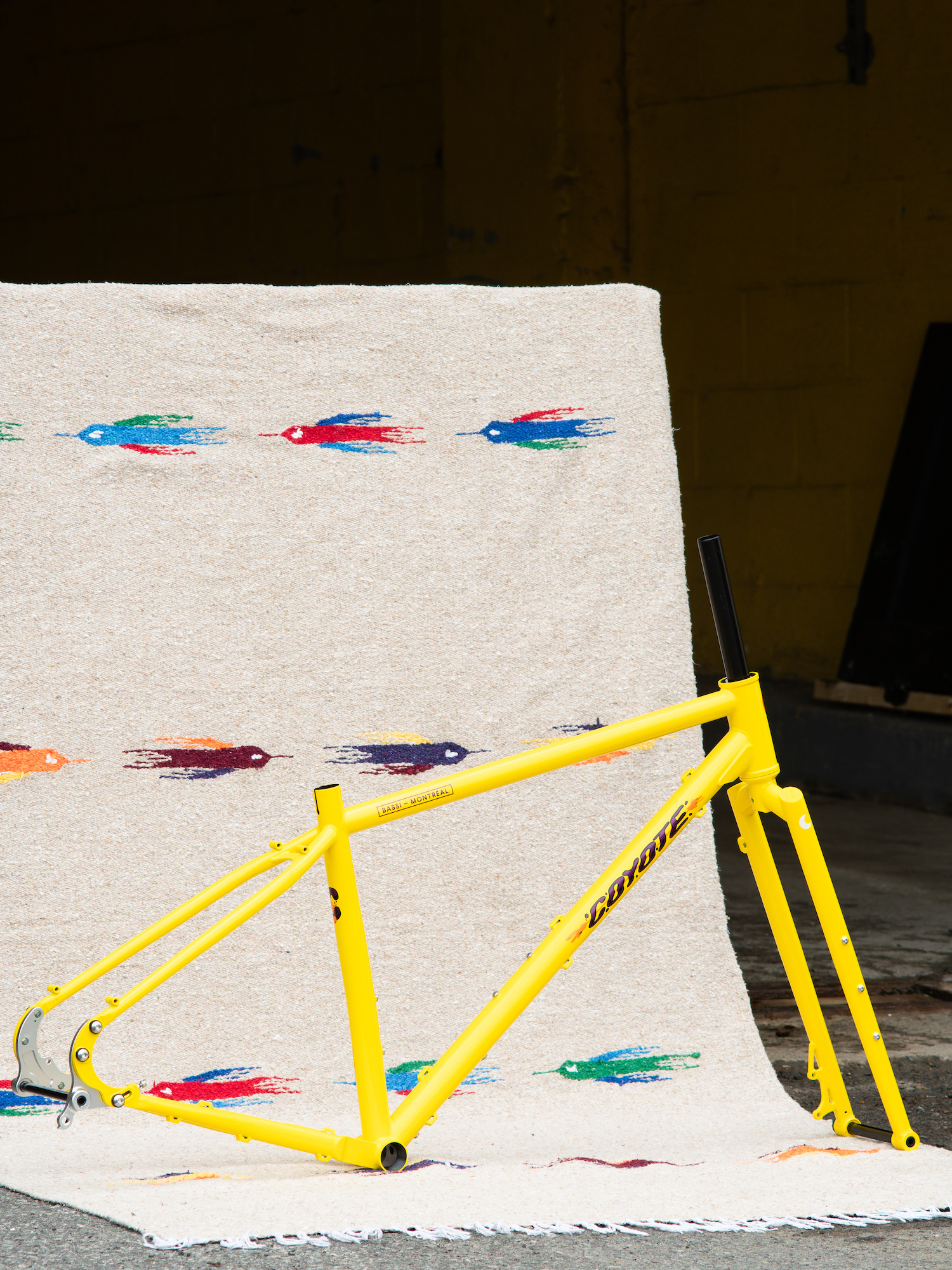 The idea for this frame came from riding the northern section of the Baja Divide in early 2020. The sand pits and washboards had me dreaming of what kind of bike would be perfect for such an adventure. As much as I love my old steel Jamis MTB, its max 2.2" tire clearance and aggressive XC-race geometry weren't quite well suited for multi-day, all-day, rough terrain riding.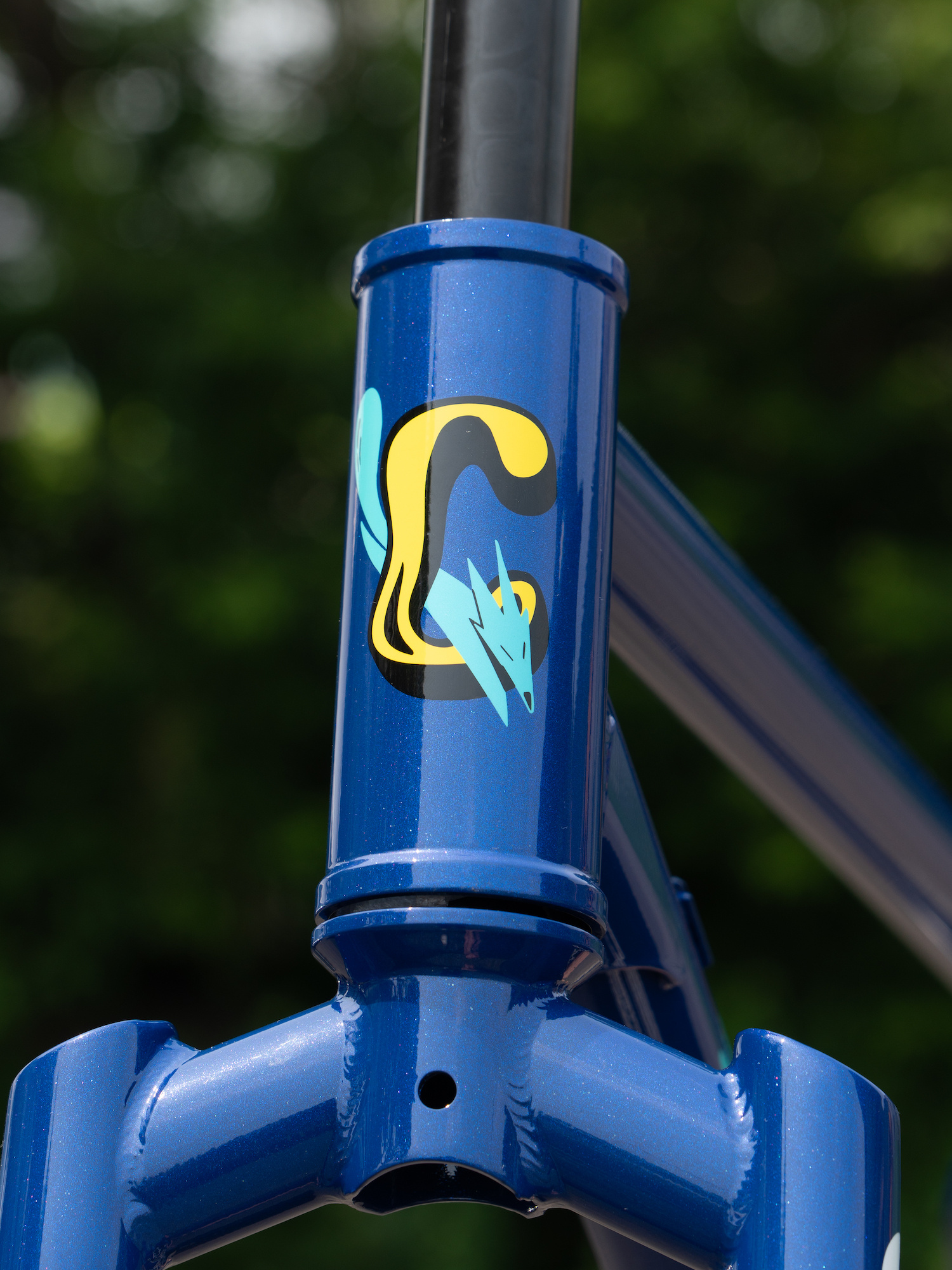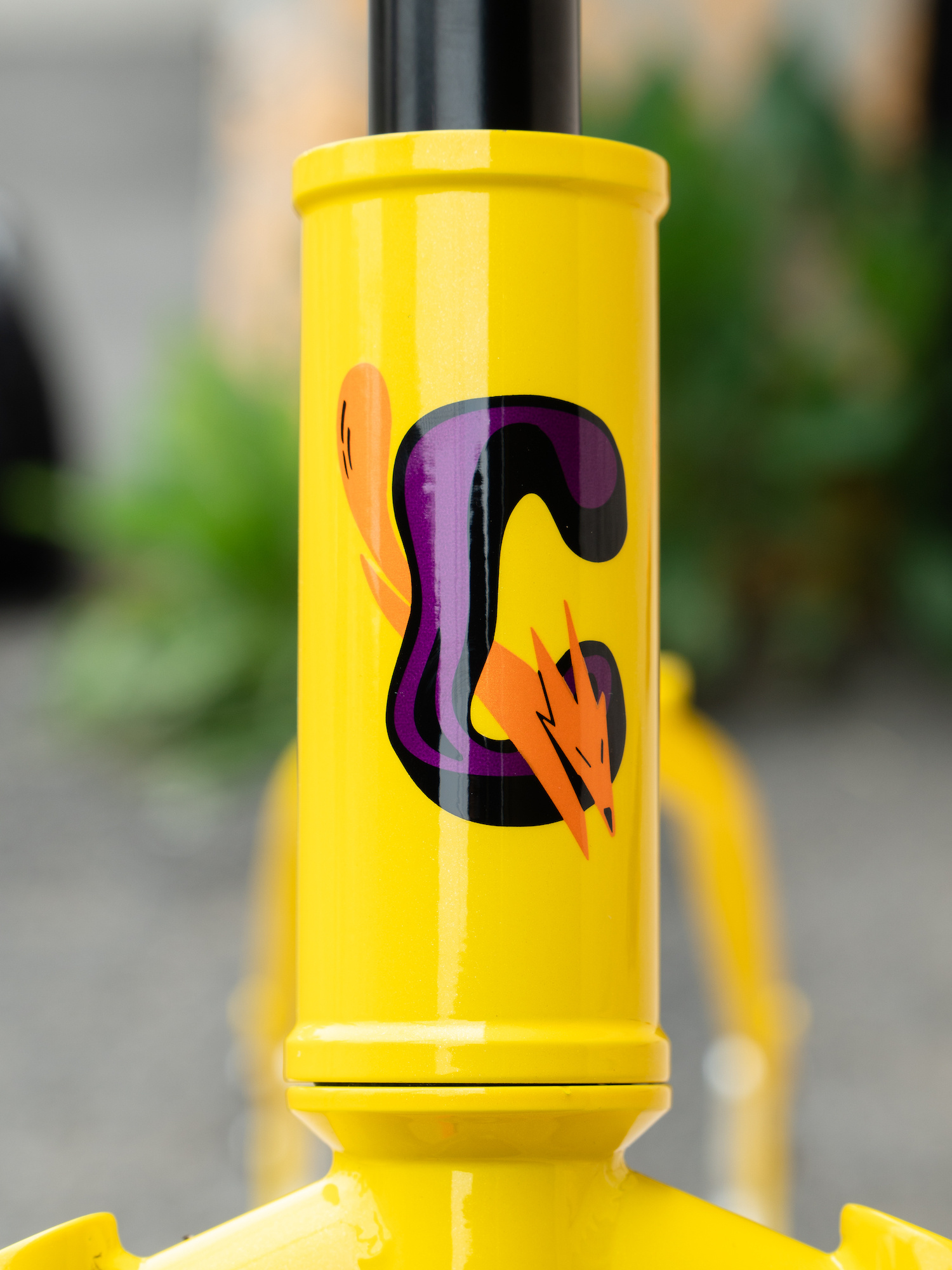 The bike's name is in reference to Rancho Coyote, a stop seemingly in the middle of nowhere on the Baja Divide. The route to get there was the roughest we'd experienced all trip. We were greeted with cold Tecate at our arrival and sent off with a delicious breakfast the following morning. A true oasis! 
It's also more obviously a reference to the adaptable canine of the same name that can be found all over North America and whose howling kept us awake many a night on the Divide (in Gaspésie too for that matter - ed.).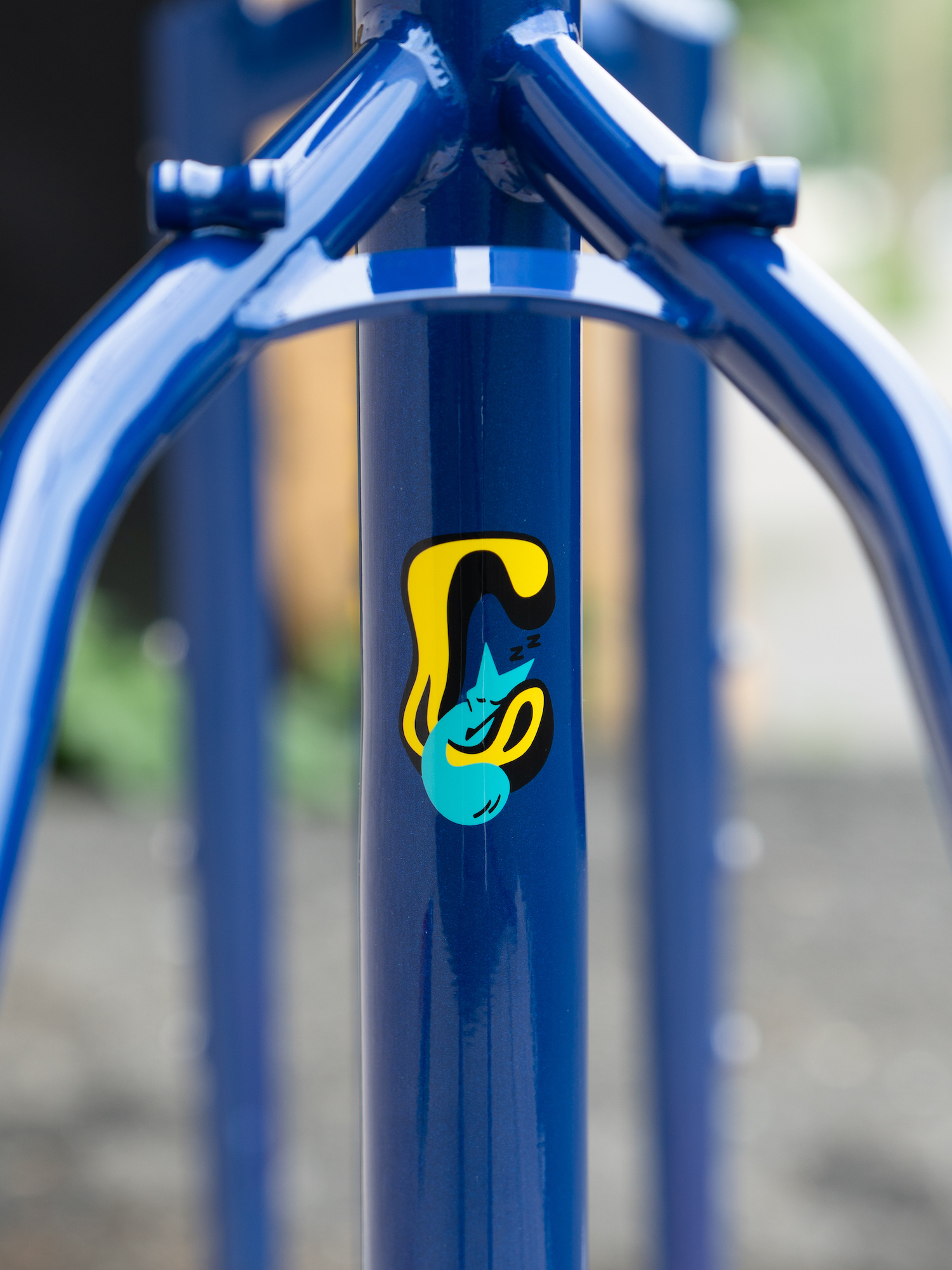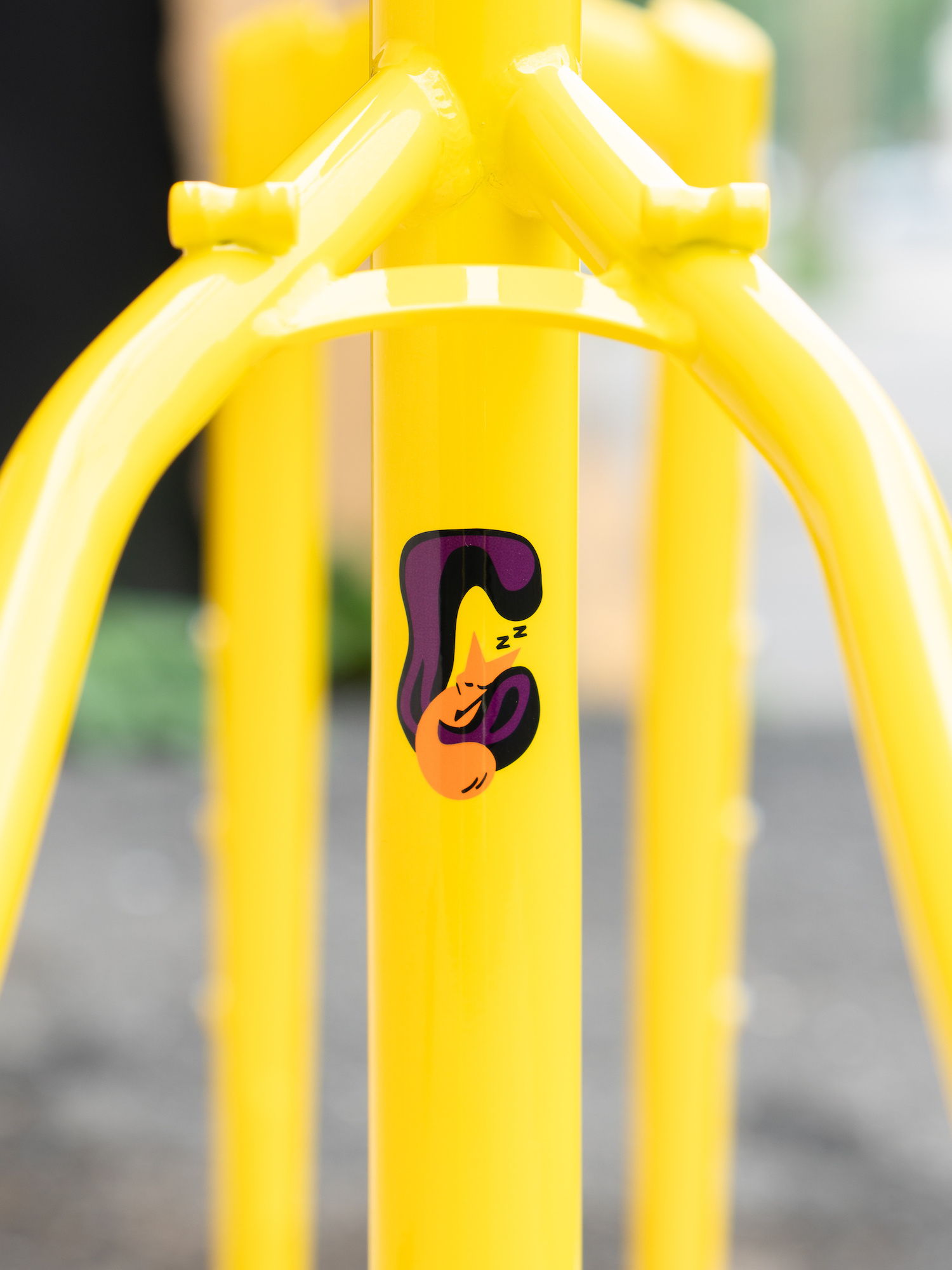 It's basically everything I've ever wanted in an off-road exploration fun machine:
Chromoly steel frame: strong, dependable, repairable and looks gorgeous. Unlike other frame materials, steel can easily last a lifetime! The Coyotes are all E.D. coated to ensure that they do.
XC-inspired geometry: the off-road bike world is particularly quick to subscribe to labels and abbreviations. The starting point was the classic XC geo Julian and I are most familiar with and fond of. From there, we tweaked and modified what we thought would make for a more capable yet playful machine! After that, we tested, tested and tested to make sure the numbers were right. The result is a versatile bike that will see you through all sorts of off-road shenanigans! It climbs really, really well, handles rough stuff comfortably and feels balanced when loaded with touring gear.
Tire clearance galore!: Built around max 27.5 x 3" tires. Planning a rugged bikepacking trip over super rough terrain? Go full mini monster truck mode with 27.5 x 3" tires for maximum float and comfort. Want a more nimble feel? The size Medium prototype, the one I rode the most, is outfitted with 27.5 x 2.6" tires and felt like a Goldilocks tire size for off-road control and zippy feel. What about full-on XC-race mode? The Coyote can clear up to 29 x 2.4" for a fast ride!
Single-speedable: SO much fun. Not having to think about shifting at all, and simply enjoying a quiet jaunt in the outdoors is something I've truly come to appreciate. It's both a rewarding and humbling experience. Worth a try!
Rigid or squishy: Riding rigid off-road is a whole lot of fun too, but sometimes you just need some cushion! The Coyote is corrected for 120mm travel forks. The rigid fork steerer is 1-⅛ straight, the headtube is 44mm.
Eyelets: This bike is for carrying stuff, though with all the interesting rack-less bags and adaptive rack options out there right now, we didn't feel like the Coyote needed an absurd amount of eyelets. 
Standards?: Some standards make sense to us, some don't. If you know Bassi, you know we want to make bikes that will last forever and, just as importantly, be serviceable forever. QR hubs, threaded bottom brackets and (if we're lucky) rim brakes will be around for the foreseeable future unlike some standards. All that said, BOOST, as silly as the name is, seems to be very well established and for good reason. It makes sense for this kind of bike and it opens up too many new possibilities to pass up.
Dropper post: 30.9mm diameter, 33.1mm clamp. 150mm travel seems to be a good amount of travel for most when on the right size of Coyote!
Amazing graphics: I mean, they're so good! Brian Ejar understood the assignment and absolutely nailed it.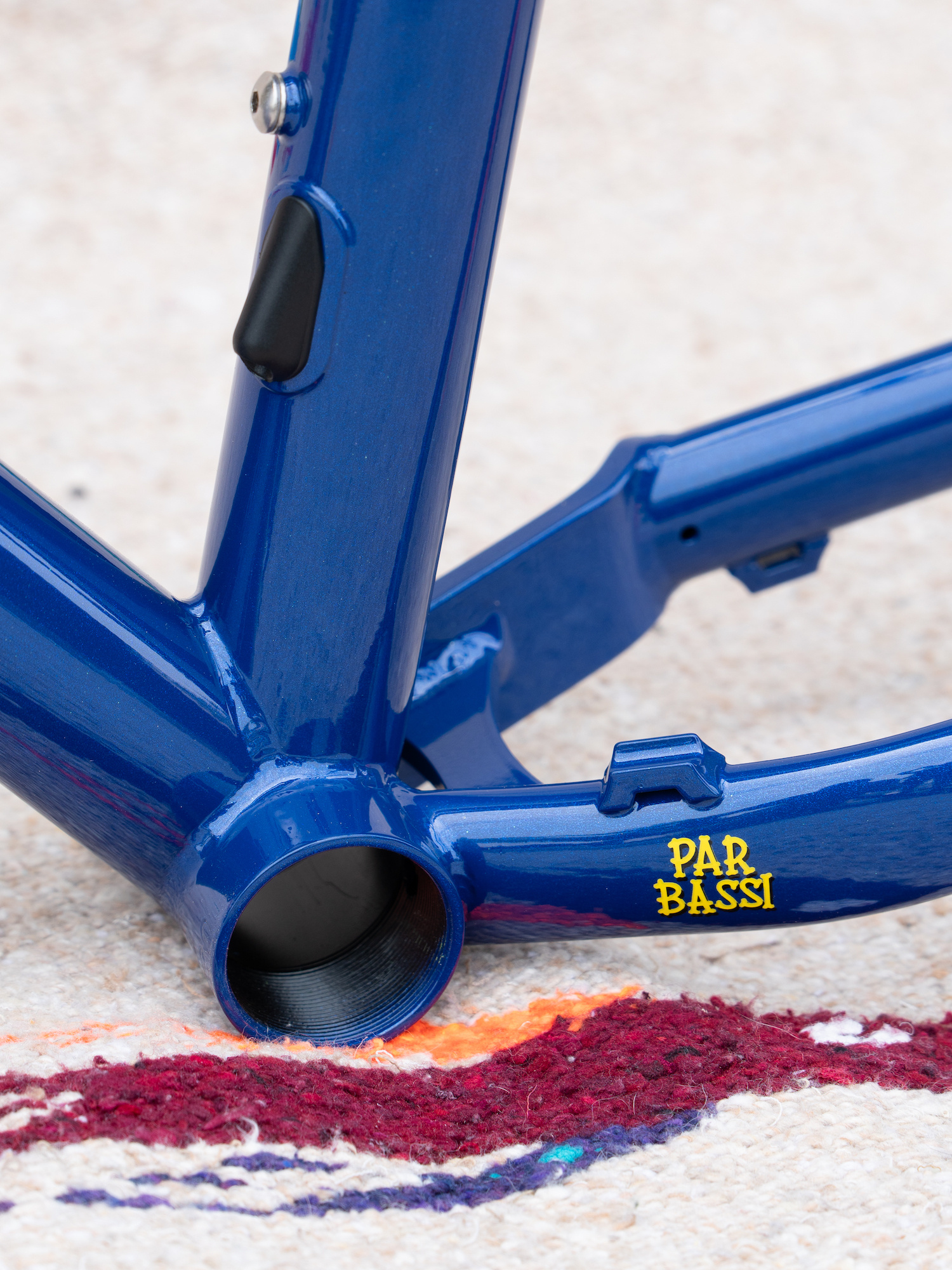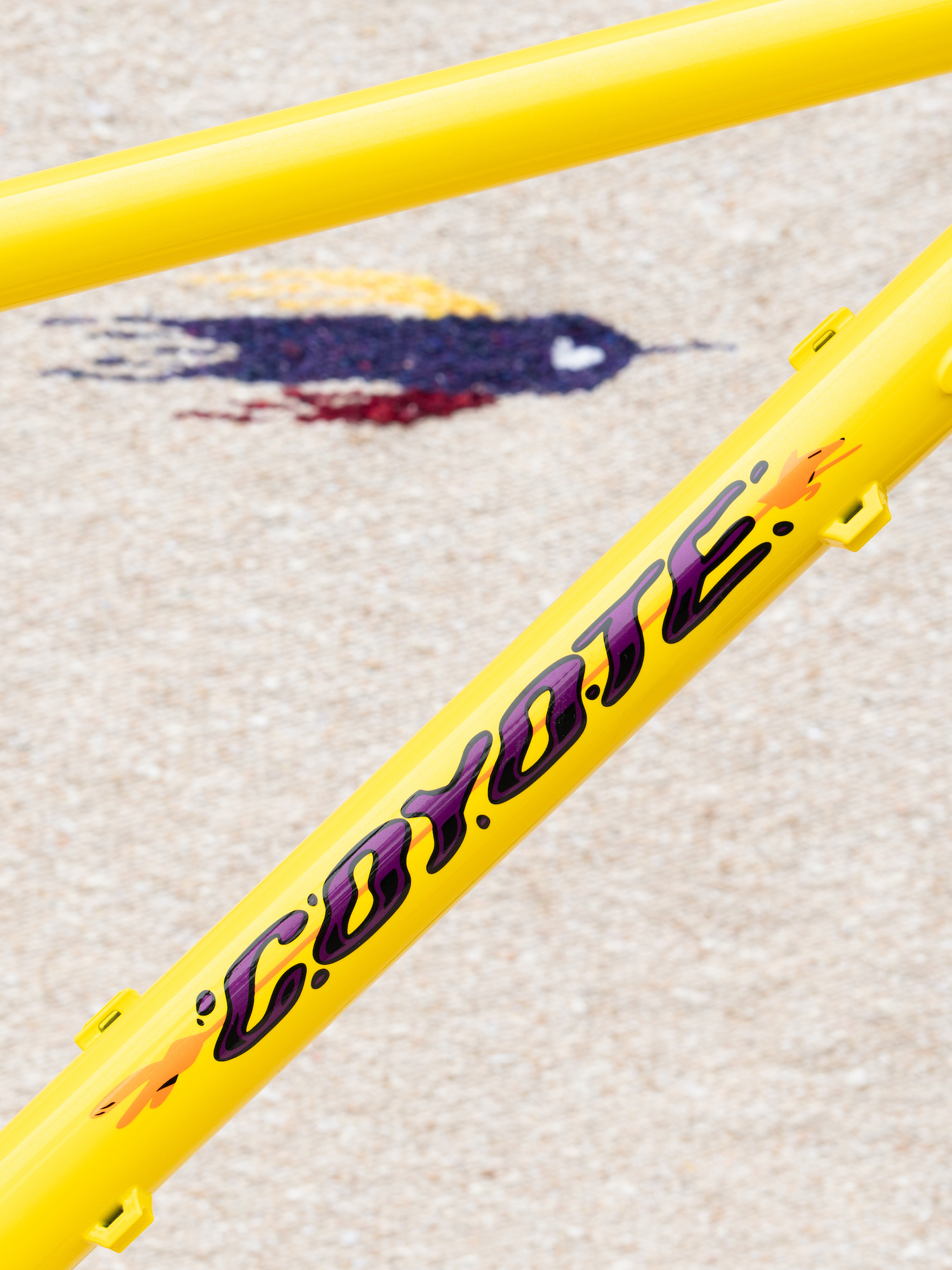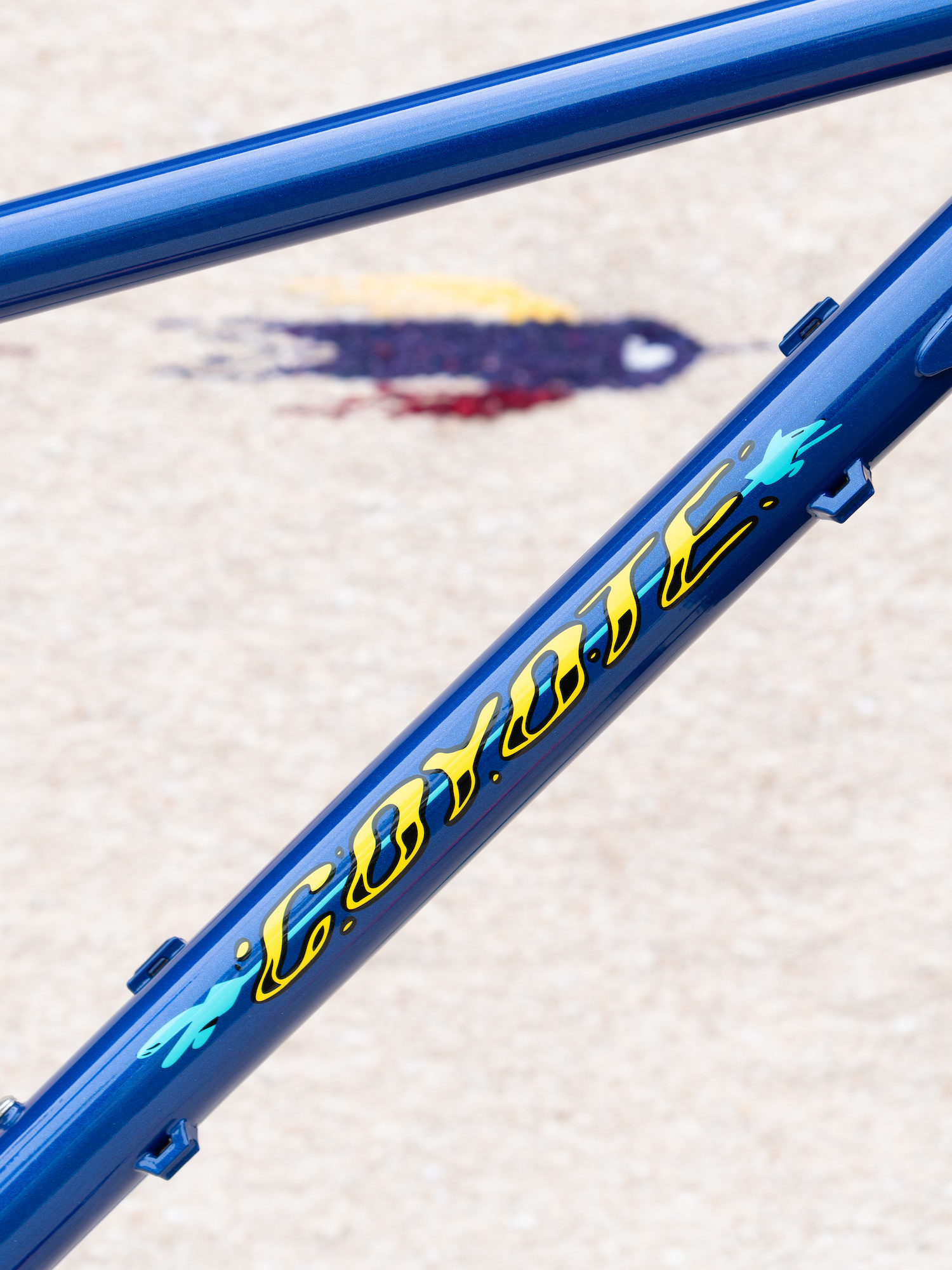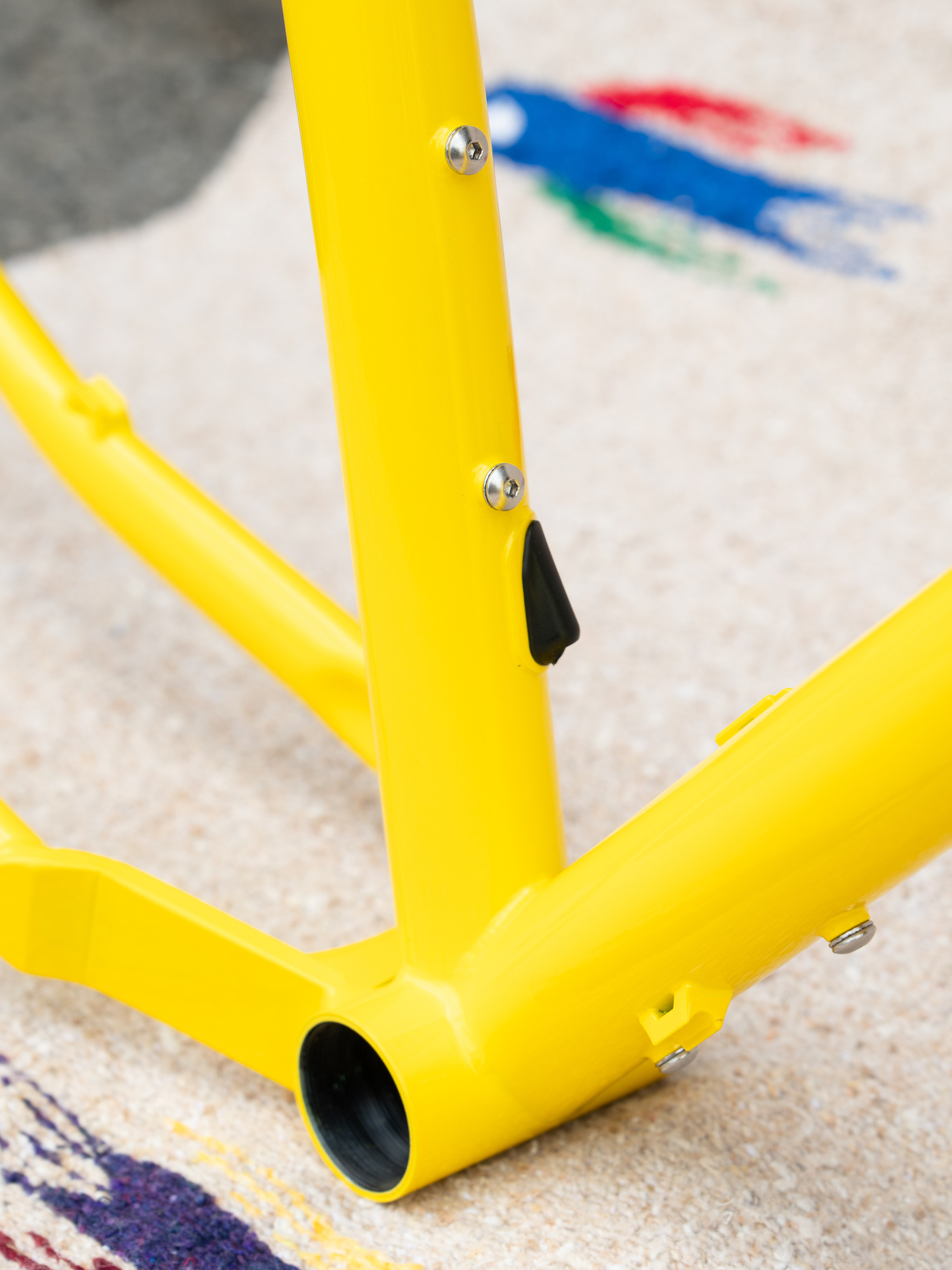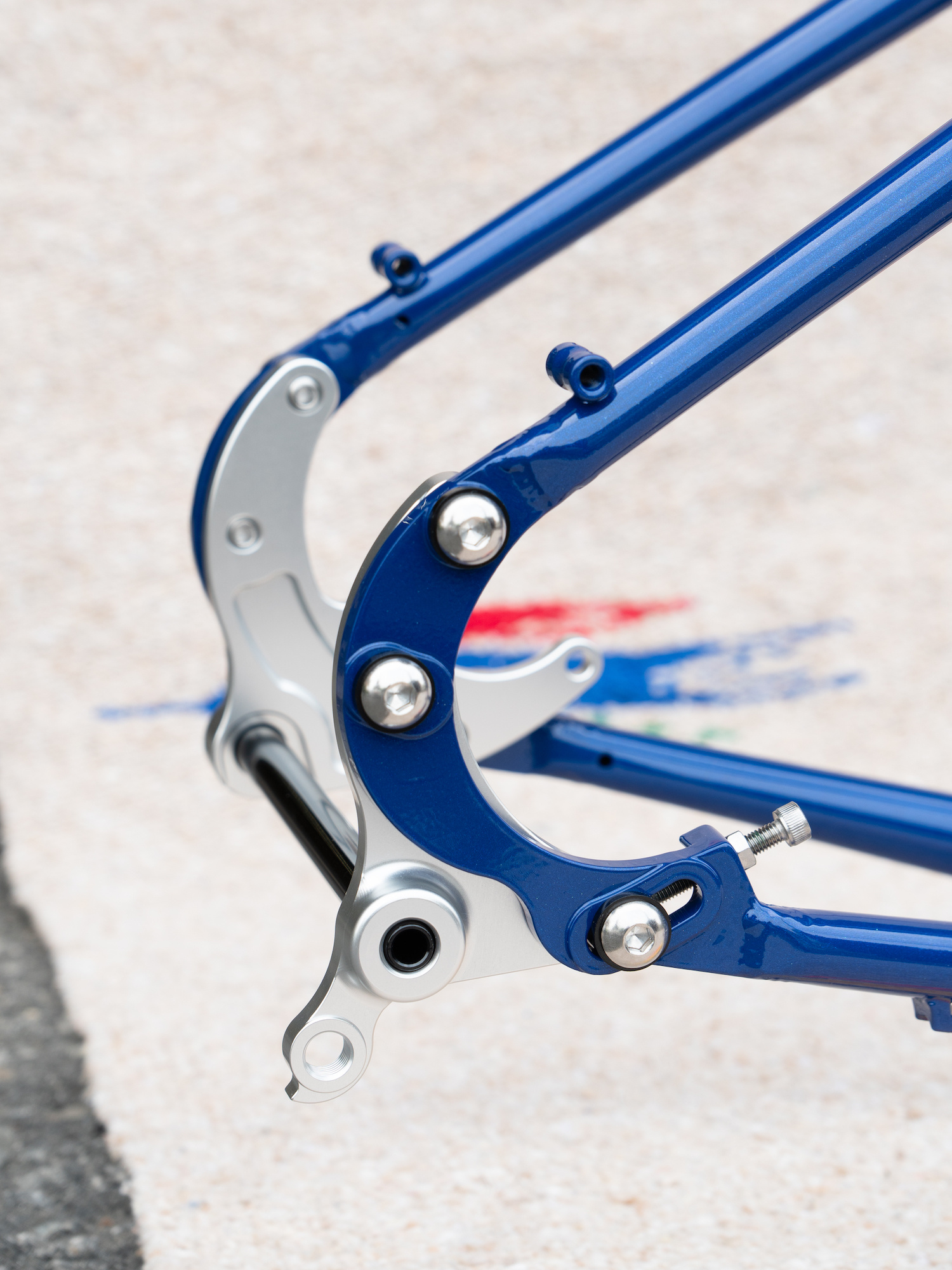 This bike is a whole lotta fun, and like every Bassi, is the culmination of lots of people's insights and efforts. The Coyote wouldn't be what it is without the Bassi family! A big, big thank you to all those involved.
Photos by Emiliano
Leave a comment