Free shipping on orders over $125 (oversized items excluded)
Login
Log in if you have an account
Register
By creating an account with our store, you will be able to move through the checkout process faster, store multiple addresses, view and track your orders in your account, and more.
Create an account
Luc's Polyvalent With No Specific Use
14 Jul 2020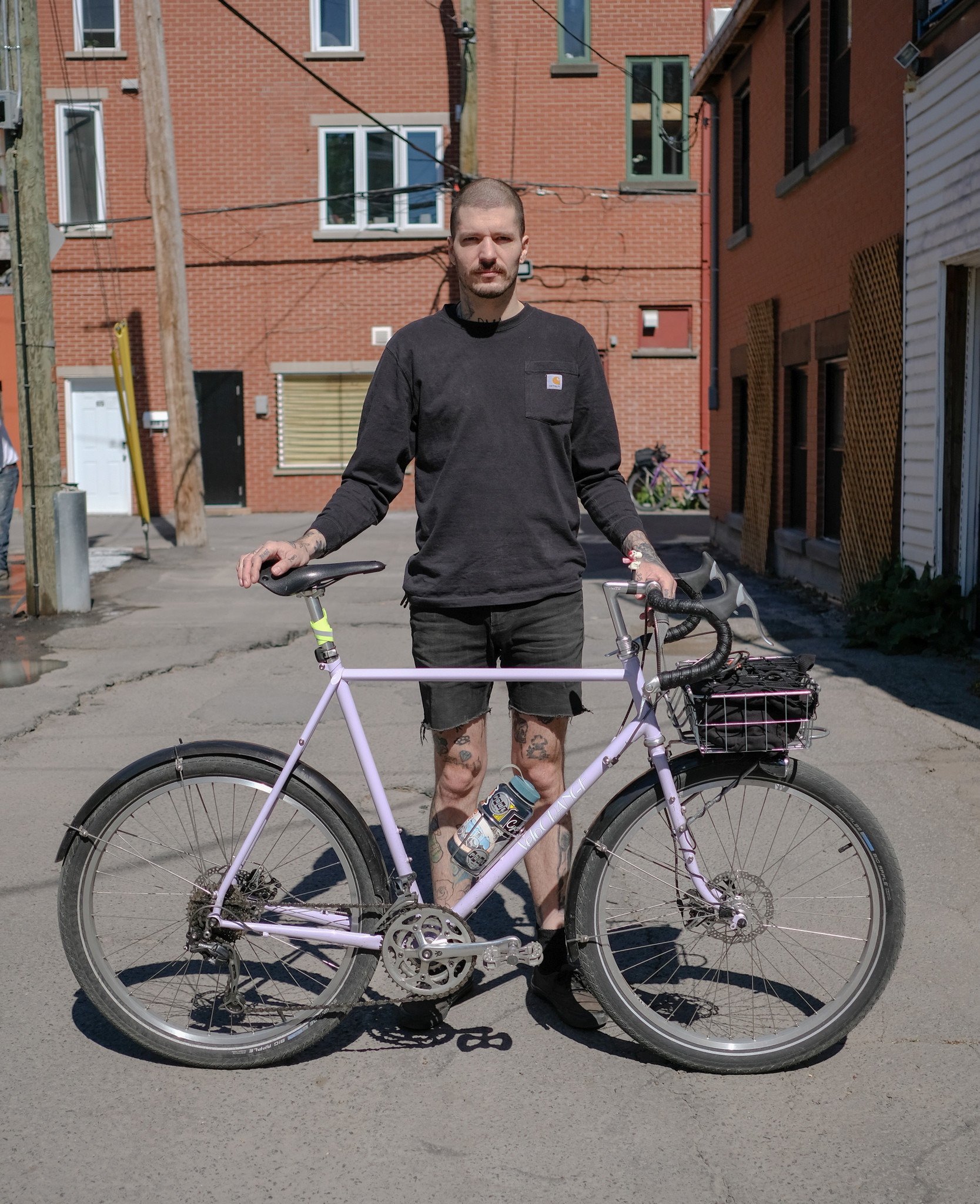 Open images in a new tab for big
Prior to building this bike, I had an extensive history of buying/building bikes that I didn't actually need on impulse. I've had the 29er off-road touring drop bar bike that I never actually used, I bought a new, lugged Marinoni road frame that literally sat in my closet for a year before i sold it off to make room, a gravel bike (whatever that means) that I rode under a dozen times and that I ended up selling for half of what I paid for it (along with incredible, like-new SunTour bar-end shifters which I think about every now and then when I need a reminder that selling a bike on an impulse is just as dumb as buying one), etc.
And so, when came the time to build my Polyvalent, my goal was primarily to build a bike that I would use every day, whatever the weather, that had no specific use, i.e. not a touring bike, not a road bike, not a gravel bike, not an off-road-all-road-bikepacking-grinder-whatever - just a bike that I could go to work with, get groceries with, ride up to the Mont-Royal belvedere to drink a couple beers with co-workers after shifts, or, who knows, go out touring for a couple days with, if the opportunity arose.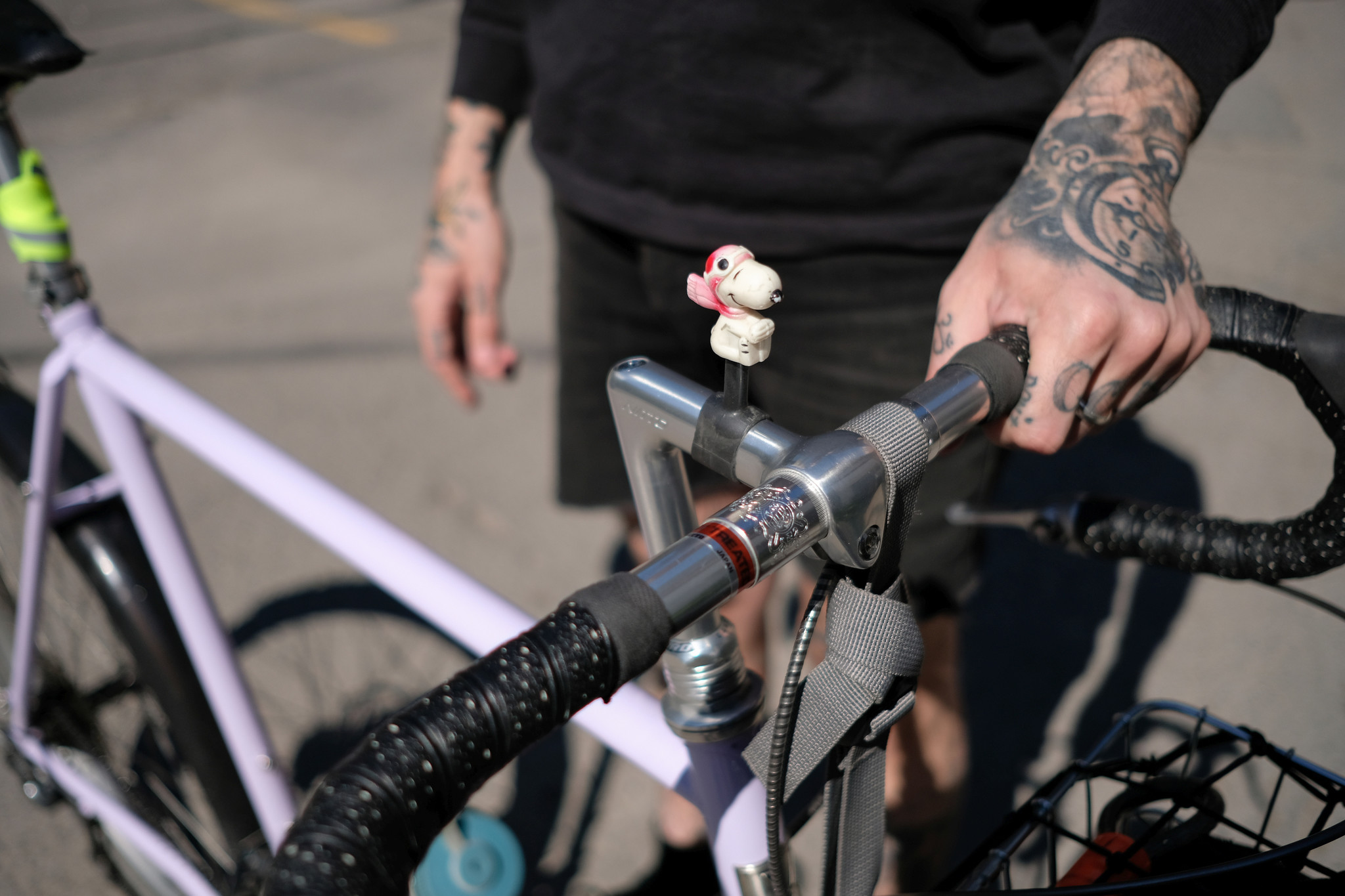 For the parts I decided to go for a classic, timeless, unapologetically un-trendy build with a bit of an 'I have read way too much Grant Petersen' touch. I get teased sometimes at the shop for buying parts that I can barely afford, but I have a profound hatred for planned obsolescence and so I tend to buy parts that will definitely outlive my bike and, hopefully, me.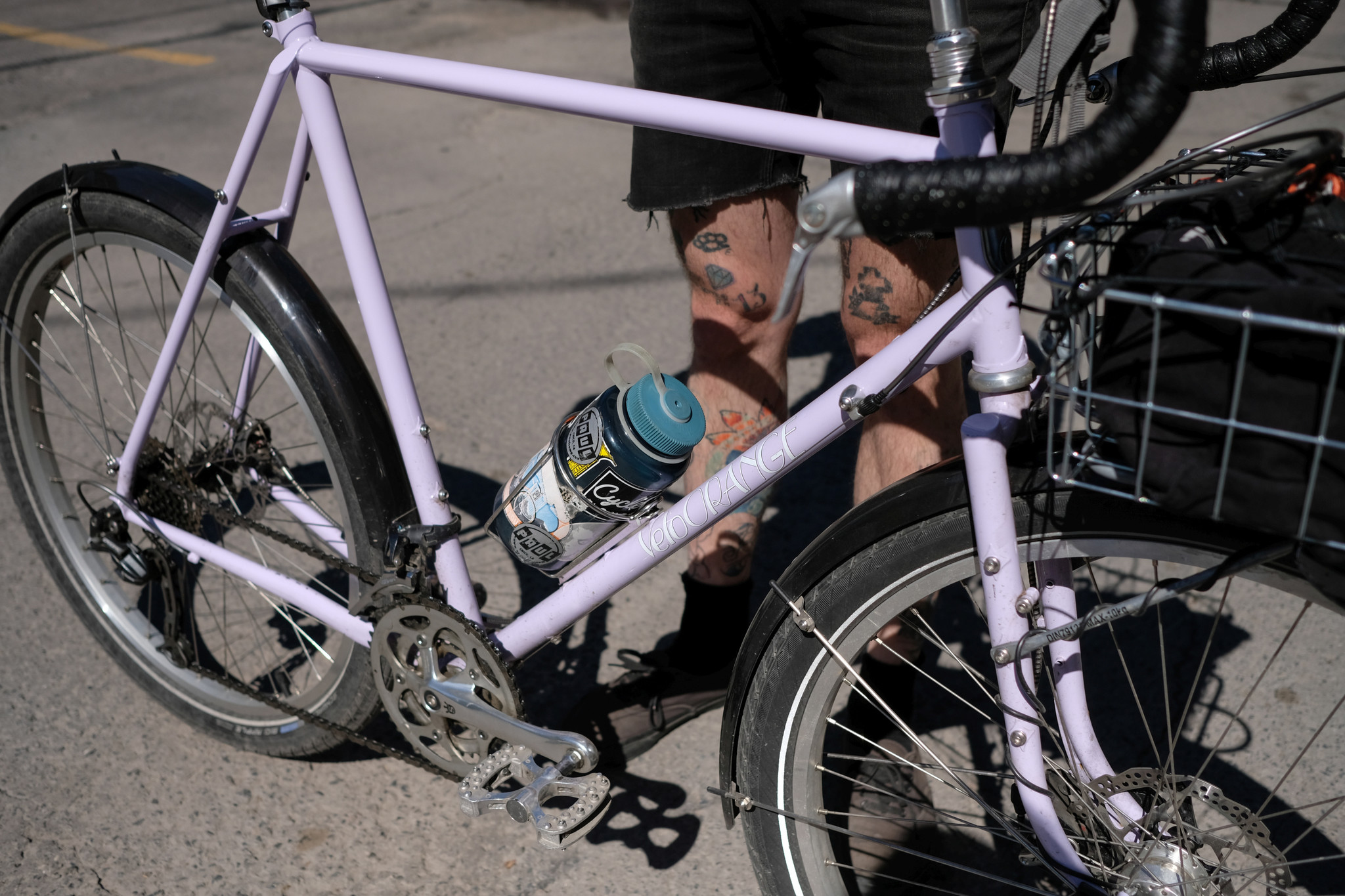 For the nerdy bit, most things that can be Nitto are (except for the bottle cage but not for lack of wanting one), the crankset is a Sugino Alpina2 - brace yourselves - triple, and I went for an IRD Tenacity cup-and-cone square taper bottom bracket that is serviceable and regreaseable and rebearingable and all of that good stuff. I've never owned a bike with 26-inch wheels before so Julian at the shop was very helpful on giving me advice on what rims to get: good ol' Sun Ringle Rhyno Lites in 36h, laced (with the help of wheel-wizard JD at the shop because I think I'm way better at lacing wheels than I actually am) with double butted Sapim spokes to a Deore XT hub in the rear and a Shutter Precision Dynamo hub in the front. The saddle is a leather-less Brooks C17 Carved which I absolutely adore, the bar tape is some leather-less Fizik that I kept for a year after taking it off a bar that I sold to Simon at the shop. The front rack is a Soma Demi-Porteur, the basket is a chrome Wald 137 (with the attachments to mount it on your handlebars still on, because I love how angry it makes some people at the shop that i didn't just take 5 minutes to grind them off) and the dynamo light is some 15$ led-thingy that JD lent me last year, which i doubt he even wants back because it's terrible. The headset is a Campagnolo Record I had bought a couple of years ago for another bike without measuring my stack height so it had been sitting unused in a drawer forever. All of this stuff put together with fun bits like Silver bar-end shifters, MKS Gamma pedals, Yokozuna Compressionless housing and new-old-school Shimano aero brake levers.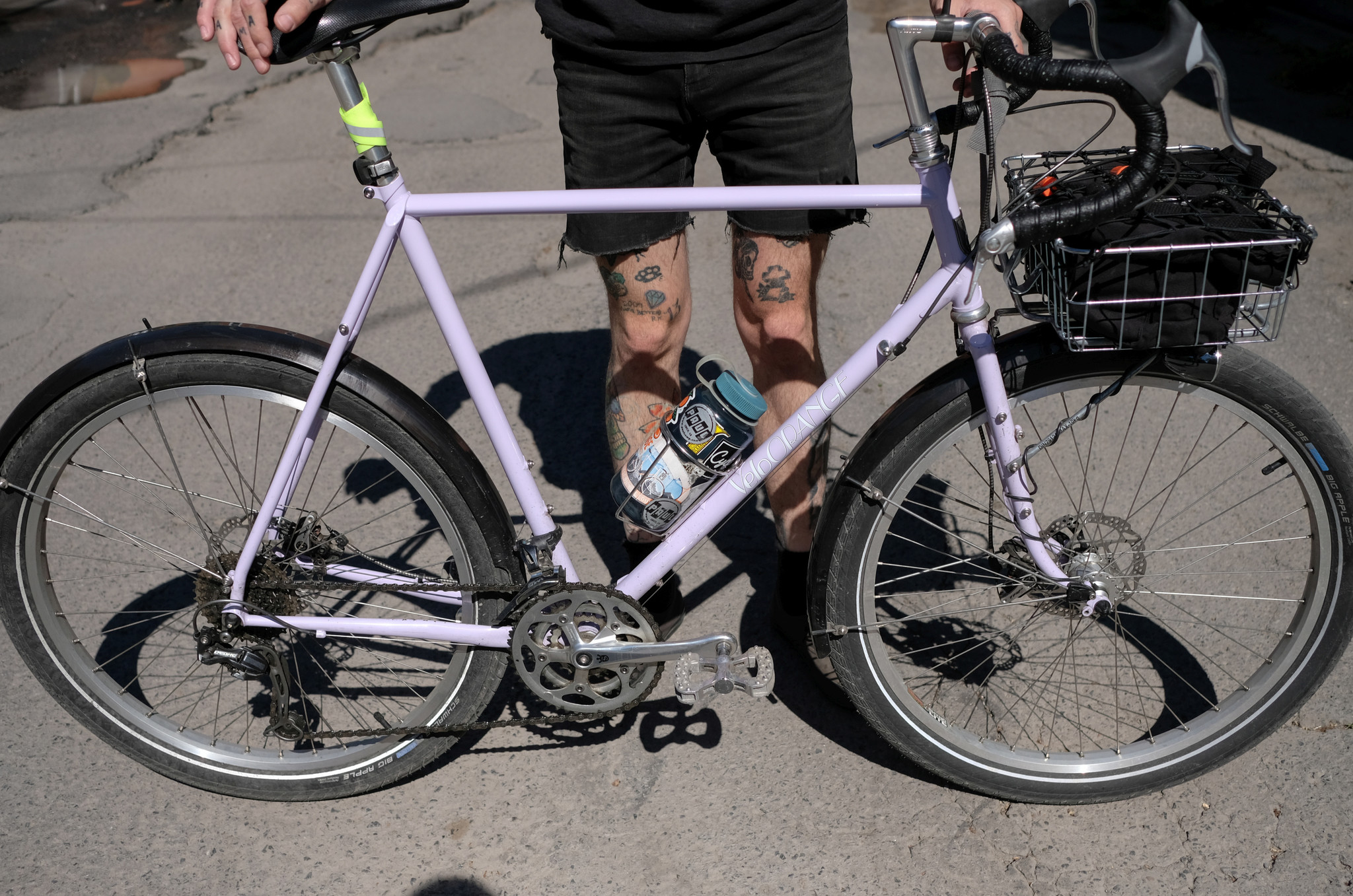 Since these photos were taken, I've changed the Deore Rear derailleur for a silver Altus (because it's silver, but also because the Deore, in my famously not-so-humble opinion, looks absolutely horrendous, and also because I can't help myself but show the world how much of a Riv fanboy I am) ; I've hand-painted an accent-aigu on the Velo Orange logo (vÉlo orange) (if anyone from VO reads this, there's a typo on your logo, btw) and I've added leatherless flaps made by Honjo for SimWorks to the fenders.
I absolutely love this bike, every part of it. Vélo Orange did a fantastic job at making the perfect blend of a classic and a modern frame and I'm kinda bummed they won't be making it anymore. I hope I get to ride it to my native Péninsule Acadienne in New-Brunswick at some point when/if all of these pandemic shenanigans are over.
Thank you to the good people at Cycle C&L for giving me the opportunity to talk your screen off about my bike. This has been fun, I hope to see y'all at the shop so we can talk forever about how indexed front derailleurs are dumb and how John Prine is the most underrated singer-songwriter of his generation.
Love,
Luc-Antoine
Photos by one-man Specialized refurbishing machine Jonathan Chhun
Leave a comment